Why George Clooney and Paul Newman Backed Out of Playing Noah in 'The Notebook'
There were many actors considered for the roles of 'The Notebook.' Find out why George Clooney and Paul Newman backed out of playing Noah.
The story of Allie and Noah falling in love almost looked very different. That's because different directors and actors were considered to make The Notebook. It was revealed George Clooney and Paul Newman backed out of the movie before Ryan Gosling and James Garner got the roles.
Many stars were considered to be in 'The Notebook'
It's obvious big stars were wanted to star in the romantic movie. Steven Spielberg was also being considered to direct it before Nick Cassavetes took the project, according to E! News.
Spielberg wanted Tom Cruise to play Noah. But the director was no longer available for the project so his vision went away with him. Britney Spears and Jessica Simpson were also reportedly considered to play Allie.
Simpson wrote about turning the role down in her book, Open Book. "I knew exactly what the movie was about because I had read the script but turned it down because they wouldn't budge on taking out the sex scene," she explained, according to Entertainment Tonight.
"And it would have been with Ryan Gosling, of all people," she added. This would have been awkward considering Simpson previously met Gosling when she auditioned for The Mickey Mouse Club. She admitted he was her first "hard crush."
Ryan Gosling got the role for a sad reason
Gosling played Noah and Rachel McAdams played Allie. There is a sad reason behind why he got the role. It's because no one else wanted it.
"It was really interesting because a lot of the actors said, 'Well, what's Noah's arc?'" he told IMDb Asks. "It's a guy who falls in love and then he just kinda does nothing, and then waits for her to show up and then he's there and he's still in love and then at the end of the film, well, he's still in love. Where's the arc?"
However, there are two actors who almost took on the role. Clooney revealed why he passed it up.
George Clooney talked about backing out of the movie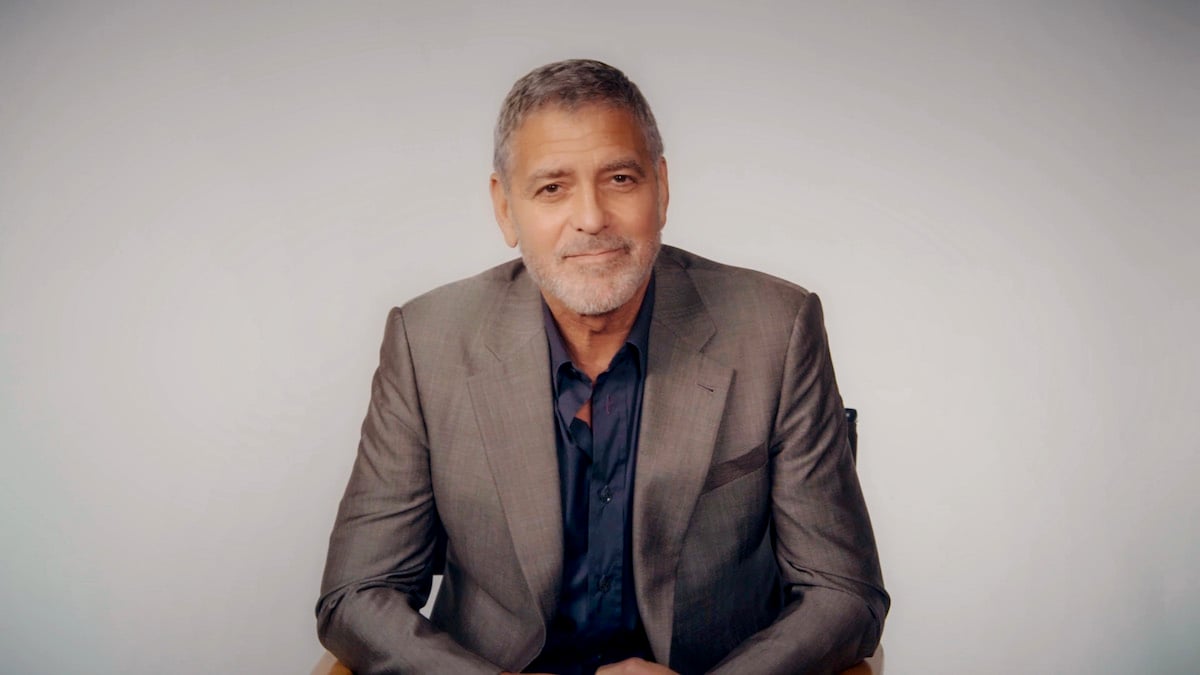 Clooney talked about almost starring in the romantic movie at the BFI London Film Festival. He said Paul Newman almost played the older version of Noah with him, according to Us Weekly.
"We were going to do The Notebook together," he revealed. "Basically, I was going to play him as a young man, and it was funny. We met and said, 'This is it. It's going to be great.'"
However, Clooney had doubts he could do it. "He's one of the handsomest guys you've ever seen. We met up [again] and I said, 'I can't play you. I don't look anything like you. This is insane,'" he said. "We just wanted to do it because we wanted to work together, [but] it ended up being not the right thing for us to do."
Sadly, the actors didn't get to work together. But they did give the opportunity for Gosling and Garner to make the beautiful movie.