Why Giada De Laurentiis Described Her Time at Le Cordon Bleu Culinary School as 'Brutal'
Food Network star Giada De Laurentiis attended Le Cordon Bleu in Paris and said the experience 'taught me how to prove myself'.
Giada De Laurentiis started out pursuing the field of anthropology prior to rising to fame in the kitchen. The Food Network star graduated from UCLA in 1996, but decided to change career paths in her 20s. Enrolling in Le Corden Bleu Culinary School, De Laurentiis headed to Paris and embarked on one of her most challenging experiences.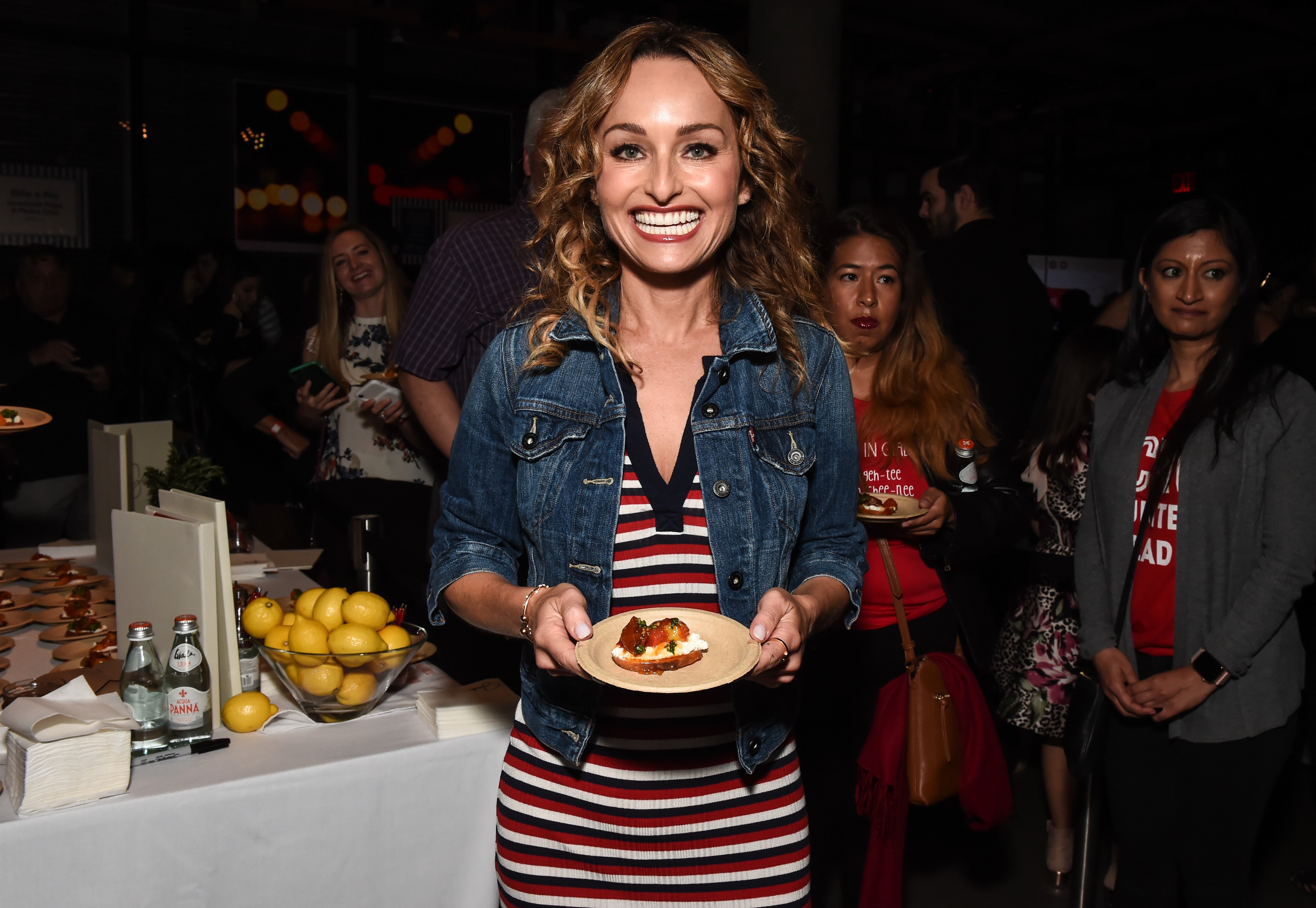 Giada De Laurentiis paid for her own education
The Everyday Italian star footed the bill for her four years of college, yet had always dreamed of going to culinary school. After graduation from UCLA, Laurentiis headed back to her bank account to enroll in Le Cordon Bleu.
"When I decided to really go for it and become a chef after college, it felt like the only path to take," she told Total Food Service in 2019. "My family did not love the idea of me cooking for a career, so I put myself through school."
Once De Laurentiis began her cooking studies, she realized that classes had an uneven ratio of men to women. With chefs expressing their feelings in a less-than-cordial fashion, De Laurentiis knew she had to up her game.
"I'm going to be honest — it was brutal," she revealed. "The chefs threw pans and rolling pins, I had burns all up and down my arms, and it was intense, laborious work. … I was one of very few women in the class."
Food Network star didn't speak the language
Another hindrance to De Laurentiis' culinary education was her lack of fluency in French.
"You already know I'm a little person, I lost 10 pounds," she said in 2018 of her time at Le Cordon Bleu, according to People. "I couldn't eat, sleep, I was so … I didn't speak French. The classes were in French … I don't know what I was thinking. The whole time. What was I thinking in this life because I am not that person. I don't take those kind of risks, but I always wanted to go to culinary school."
With the harsh reality of what mastering the school would entail, De Laurentiis committed to excelling.
"The experience absolutely threw away any notion that this would be easy," she remarked. "Going to Cordon Bleu taught me how to prove myself by not just talking the talk — but walking the walk."
Why Giada De Laurentiis encourages culinary school
Despite her experience at Le Cordon Bleu being harsher than expected, De Laurentiis places a premium on culinary school for those who want to embark on a cooking career.
"I think both culinary school and hands-on experience are very important," she noted. "I'm a huge advocate of culinary school. If you work in a kitchen long enough, you'll know the ins and outs of that particular kitchen, but culinary school offers a full breadth and foundation of knowledge." 
The Food Network personality considers a formal education in cooking as a gateway to understanding the various approaches to creating different dishes.
"Culinary school answers all of the 'why' questions, and teaches you techniques that you can take with you to any kitchen you work in," De Laurentiis explained. "That said, anyone with the drive, passion and gumption to cook can excel in a restaurant kitchen, whether they have a formal education or not."