Why Giada De Laurentiis Says You Don't Have to Eliminate Foods to Eat Well
Though she's cleaned up her eating habits, Food Network star Giada De Laurentiis still enjoys her favorite foods and advises people not to consider certain indulgences as taboo.
Giada De Laurentiis is one of today's top chefs and television personalities. The Food Network star specializes in Italian cuisine and has a penchant for pasta and pastries. Yet after years of using sugar and caffeine to stay alert, the Giada at Home host embarked on a new path of nutrition that allows her to still enjoy her favorite foods.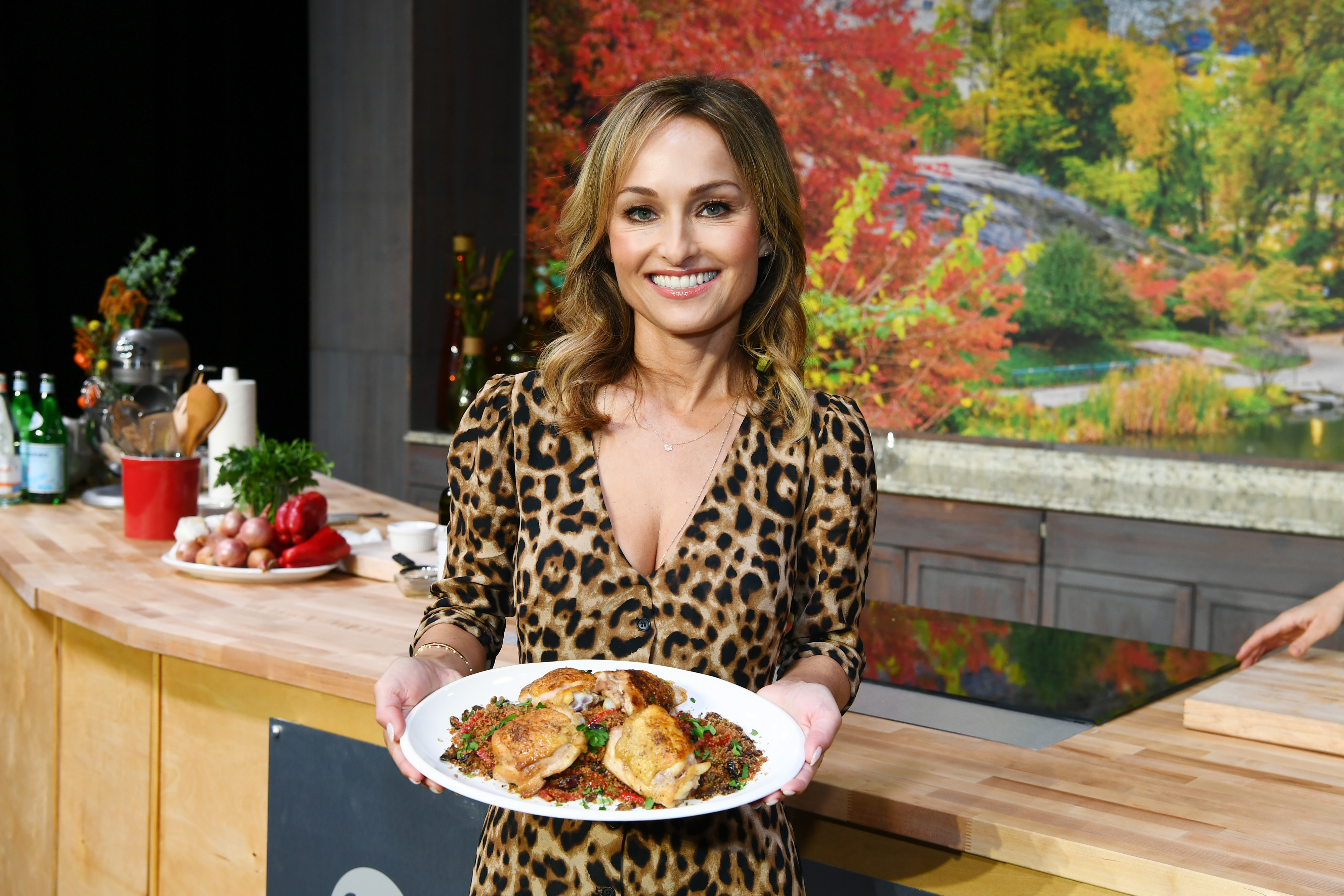 Giada De Laurentiis doesn't consider pasta or dairy as no-no's
De Laurentiis is known for her love of all things pasta, and has often confessed of her gravitation towards sweets. While having too much of one food would send her digestive system into overdrive, the Food Network host now finds a balanced approach to work best.
"Unless you have a true intolerance or diagnosed disease like celiac, eating well is not about eliminating foods," De Laurentiis wrote in her book Eat Better, Feel Better: My Recipes for Wellness and Healing, Inside and Out. "It's about noting how they affect you and eating less of those that challenge your health."
The culinary queen has a food plan tailored for her own personal health, and advises others to customize their nutrition path according to their physical needs. De Laurentiis includes foods that others may consider taboo, but in moderation.
"Pasta is not the enemy and neither is dairy," she wrote. "No Italian chef would ever tell you otherwise. Eating well is about finding the right balance for you."
'Everyday Italian' star still goes for chocolate
Though she now sticks with clean foods and relies on wholesome energy boosters rather than a candy bar or coffee, De Laurentiis discovered that avoiding her favorite indulgences often backfired.
"As I've gotten older, I find cutting out foods I crave affects me more than it used to, not less," she revealed. "If you think for one second I wouldn't be dreaming all day long about things I've denied myself, you are wrong."
The chef suggests portion control when it comes to those special treats that may not be considered a nutritious meal.
"Sometimes it's just better to give in to the cravings in a moderate, controlled way," De Laurentiis explained. "I wish I could say I'm the kind of person who can eat a spoonful of frozen berries when I'm dying for chocolate, but that's simply not true. Instead, a square of the real thing, stored in the fridge so that it melts slowly in my mouth, quells that craving better than a heaping helping of a less satisfying replacement."
Giada De Laurentiis' book offers a full menu of recipes
Eat Better, Feel Better provides readers with a smorgasbord of advice, meal plans, and recipes to get on the right nutritional track. De Laurentiis also includes a detailed three-day mini-cleanse to serve as a reboot. She explains that the process helps correct any digestive issues she may be experiencing due to her on-the-go regimen.
"Either because I've been too careless about what I'm eating or traveling a lot and eating on an unpredictable schedule, I use a quick reboot plan to get everything back on track," she wrote. "This means giving my gut as much of a break from low-grade inflammation as I possibly can and eating even cleaner and lighter than usual."
Recipes include everything from breakfast dishes, pasta, soups and salads, chicken and fish, and, of course, plenty of desserts. All ingredients fall under De Laurentiis' clean eating profile.
"Remember, the real goal here is to reduce the amount of inflammatory foods and toxins we put in our body, not take anything off the menu entirely," she remarked. "If you eat bad stuff, do so consciously. … Beating yourself up won't make you feel better, but getting a little bit healthier and more mindful every day will."
Eat Better, Feel Better is now on sale.