Why Giada De Laurentiis Said She Had a 'Very Tough Childhood': 'Kids at School Tormented Me'
Giada De Laurentiis moved to the U.S. from Italy when she was just seven years old. The Food Network star rose to fame thanks to her expertise in Italian cooking and culinary flair. While De Laurentiis may appear to have the picture-perfect life, she revealed that her childhood was less than ideal.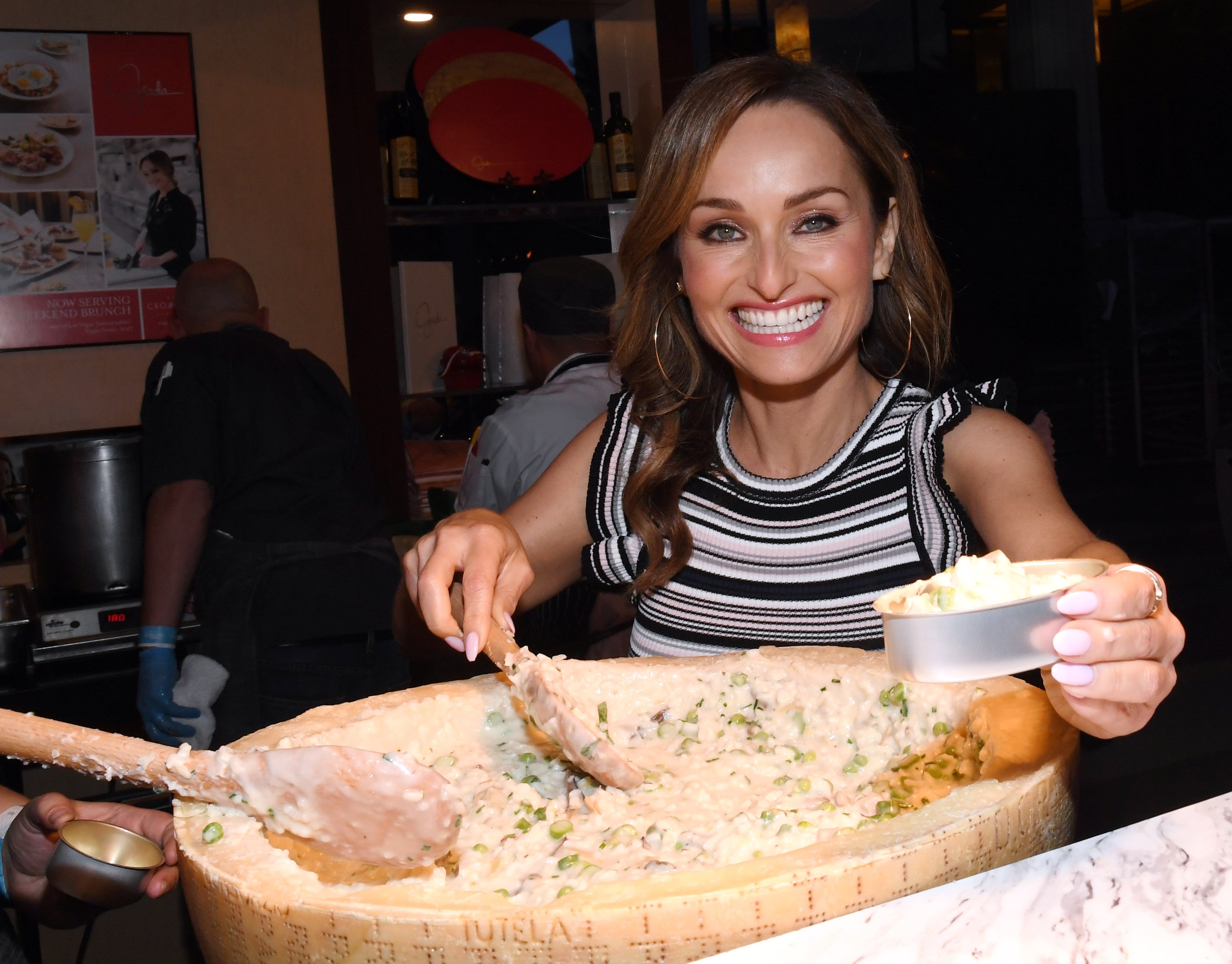 Giada De Laurentiis spoke Italian as a child
De Laurentiis was born in Rome, and was brought to the U.S. as a child with her family. Though she was surrounded by loving relatives, the culinary queen had a difficult adjustment amongst her peers due to the language barrier.
"I had a very tough childhood," De Laurentiis told Redbook in 2011. "I came here from Italy in the '70s and didn't speak a word of English, so the kids at school tormented me. Truly, it was horrifying the names they called me, and the teachers never really did a thing to stop it."
The Food Network personality noted that while she's become a successful chef, she's had her own bumps along the way.
"I come from a place where I think life is never perfect," De Laurentiis admitted. "If we look deep inside, there are issues everywhere."
RELATED: Giada De Laurentiis Goes Full-On Scrumptious With This S'mores Brownies Recipe
'Everyday Italian' star strives to make cooking fun
De Laurentiis took her tough times from school as an incentive to make cooking an enjoyable experience for others, regardless of their skill level.
"It's one of the reasons I work as hard as I do to make my show as clear and fun and unintimidating as possible," she said. "If people are made to feel uncomfortable in the kitchen, they won't go in there. That's why I think children learning to cook can be such a wonderful thing. It can help build confidence, make them feel good about themselves."
The Giada at Home star attributed cooking for putting her on the path to a better self-esteem.
"It helped me build my ego and even start to get acceptance at school," the Food Network star shared. "I'd bring things to class that I'd cooked at home, and my classmates were like, 'Wow. This is amazing, and that girl with the funny name cooked it!'"
Giada De Laurentiis wants to be known for her cooking skills
De Laurentiis revealed that she can still carry some of those insecurities with her today, but she chooses to use them as motivation.
"Pretty much every time I try something different or do something in front of a live audience, I truly think they might throw peanuts at me," she remarked. "I feel like that child again. But I also think that pit-in-your-stomach feeling is what keeps you alive and better at what you do."
RELATED: Why Giada De Laurentiis Had Some Days in Italy With Bobby Flay Where She Thought 'OK, I've Had Enough of Him'
When De Laurentiis started on Food Network, she was noticed for her beauty as well as her cooking skills. The Giada in Italy star wanted notoriety for her culinary skills rather than her looks.
"I didn't want to be known as the sexy cook," she explained. "I wanted people to think I really had some cooking chops. It's almost ingrained in people that, just like you can't be a smart model, you can't be a good-looking cook."
Now with a portfolio of shows and celebrity status, De Laurentiis has solidified herself as a noteworthy chef.