Why Halsey Called 'So Good' Music Video 'Trippy'
Halsey has been one of the biggest stars in the music industry ever since the release of their debut album Badlands in 2015. Known for their soaring vocals and incredible stage presence, Halsey recently dropped their fourth studio album, If I Can't Have Love, I Want Power – and fans and critics alike are raving. In early June, Halsey dropped an exciting new project, a music video for their song "So Good." With fans praising the video's artistic qualities, Halsey has taken to Instagram to talk about the process of making the video, revealing why they find the whole experience "trippy."
Halsey recently dropped the 'So Good' music video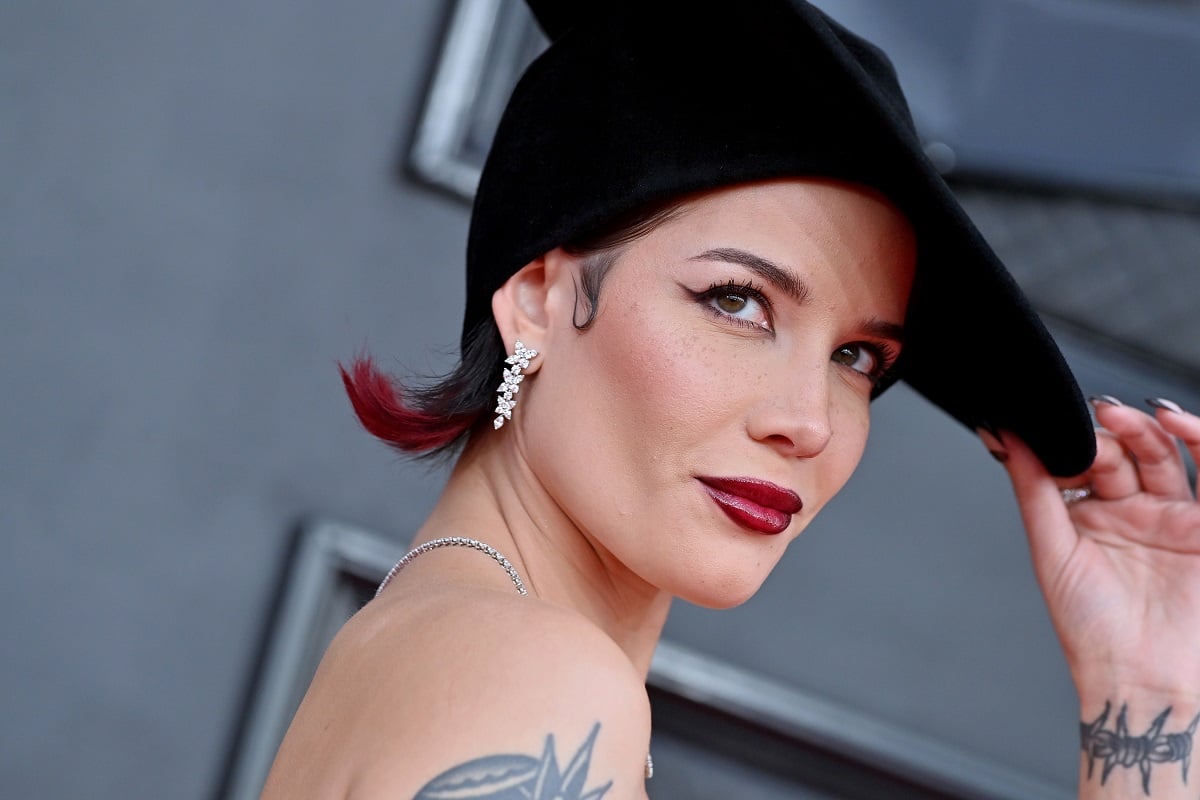 On June 9, Halsey released their latest song, "So Good." – And just one day later, the superstar singer released an accompanying music video. The video features Halsey and their boyfriend, Alev Aydin, recreating their real-life love story moments. Fans were quick to share their thoughts on the ultra-personal video. "Not big on music videos but this one really hit the spot," wrote one on Reddit. "Even makes the song better when you get some visuals to add to the emotion."
Another wrote, "this video is a masterpiece and made me cry my little heart out, i'm so happy for them and the little details of the HFK tour fits on the rack and the little clip with jagger omg it's just gorgeous." Clearly, Halsey's video struck a chord with fans. The video is also very special for Halsey, as the singer admitted on social media.
Why did Halsey call the 'So Good' music video 'trippy'?
In the "So Good" music video, Halsey plays the director role while Aydin instructs an actor playing Halsey. It's more than a little bit meta. On Twitter, Halsey explained, "They are actors that I'm directing! And I'm acting as a director while real alev is directing me directing. Trippy."
Halsey's tweet was in response to a fan question: "Why did you use fake Alev and Ash??" Clearly, the video was a labor of love for Halsey, who is well-known for their tendency to dive headfirst into every musical venture, often immersing themselves in the creative process for months before emerging with something new and exciting.
'So Good' is a collaboration with Halsey's boyfriend
Aydin doesn't just star alongside Halsey in the "So Good" music video – Aydin also helped to direct the production. Halsey detailed how special the music video is on Instagram. "Alev and i first met because he was supposed to write and direct a movie about my life," she explained (via Elite Daily). "And now he's written and directed this little film about OUR life."
During the early days of Halsey and Aydin's romance, the public wasn't aware of their connection. In fact, it wasn't until after Halsey announced their pregnancy in early 2021, when they tagged Aydin in the announcement post, that fans got a confirmation of the relationship. In August 2021, Halsey dished about their romance with Aydin to Allure.
"Alev and I have been really good friends for four years," they said. "And when the stars aligned, our relationship became romantic and it was pretty evident that he and I were both like, 'Oh, my gosh! You're the person I'm supposed to start a family with.'" Obviously, things have worked out perfectly for Halsey and Aydin, with their relationship encompassing creative ventures and an adorable baby, Ender.
RELATED: Fans React After Halsey Reveals Multiple Diagnoses, Including Ehlers-Danlos, Sjogren's, POTS, and MCAS