Why Hasn't Taissa Farmiga Been In More 'American Horror Story' Seasons?
The first season of American Horror Story is often considered the best one by many fans. It introduced us to a new show that took horror, gave it a little more heart than usual, but did not skimp on the gore and screams. It also delivered a lot of great characters, played by even better actors that ended up being the core of the series. One of the key actors from that very first season was Taissa Farmiga. Even though she had such a significant role and came back from Season 3, Coven, with an even more central part, those are the only two major characters she's played on the show. 
She did come back for American Horror Story: Roanoke for an episode (and died an excruciating death). And, of course, we can't forget the reprisal of her two characters, Violet and Zoe, in Season 8 Apocalypse. But with such a fan-favorite, and original member of the cast, you'd expect to see her more. That hasn't been the case.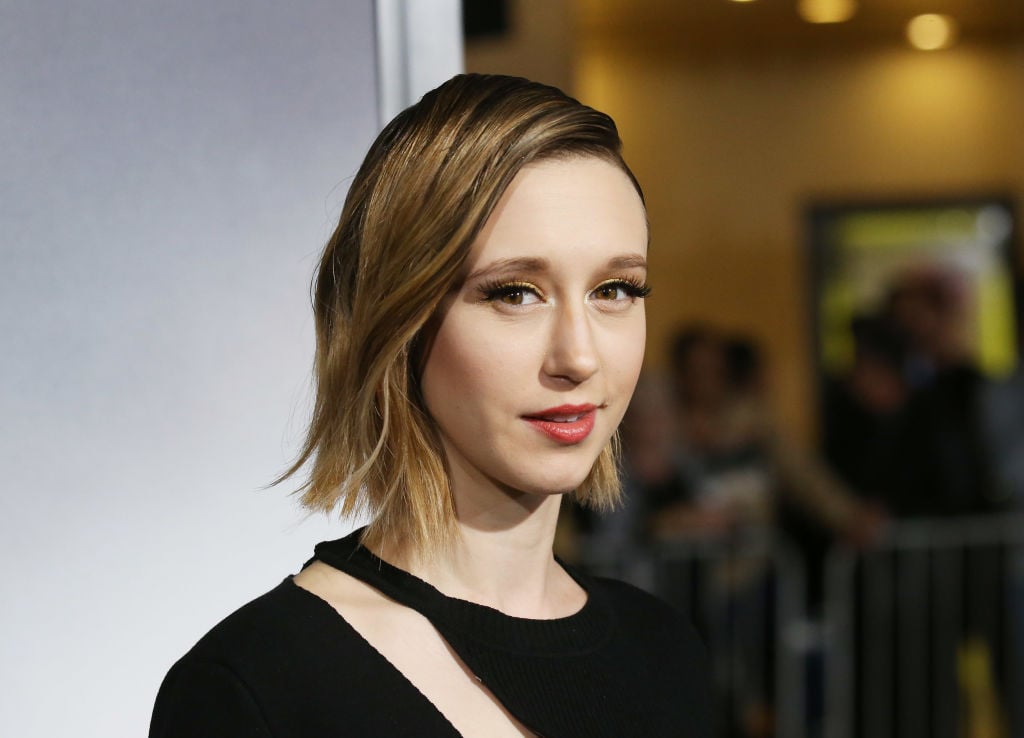 'American Horror Story: Asylum' didn't have a spot for Taissa Farmiga
The second season, Asylum, brought back a lot of Season 1's cast: Evan Peters, Sarah Paulson, Lily Rabe, and Jessica Lange came back in leading roles. Farmiga was not involved, and creator Ryan Murphy explained that it was because of where he wanted to place her.
"I missed her this season. There wasn't really a role for her," Murphy told Entertainment Weekly in 2013. "I feel very protective of her, and I didn't want her to go back into the loony bin—it was too dark. So I thought well 'I want Taissa to be one of the leads next year.'" This was before Coven, and as fans know, Farmiga did come back to play a lead witch.
Ryan Murphy brought Farmiga back for a "lighter" season than 'Asylum'
Speaking of that season, Murphy specifically brought Farmiga back to play into the romance of Zoe and Kyle, similar to Violet and Tate's love story. "One of the things that I missed this season was I really loved having that Romeo & Juliet youth story with Violet and Tate," he told EW in a different interview in 2013. "I want something like that again and we're doing something like that in the third season."
Coming off of the mental institution of Season 2, Murphy conceded that Coven was "lighter," but only in the grand scheme of AHS terrors. Of course, that's funny because Coven is still pretty disturbing and dark. But the romance aspect that Murphy mentioned, and loved so much from Murder House, brought out that more hopeful side. Something Murphy seems to contribute to Farmiga.
Farmiga has been busy
Farmiga hasn't appeared in several seasons back to back because Murphy didn't seem to have a role for her. But she's also been pretty busy with her projects. She starred alongside Emma Watson in The Bling Ring in 2013, The Final Girls and 6 Years in 2015, and starred in the short-lived ABC drama Wicked City. She was the lead in 2018's hit horror movie, The Nun, which takes place in The Conjuring universe her older sister Vera Farmiga is also a part of.
And coming up, she's filming 50 States of Fright, another horror anthology series that stars many well-known actors like Rachel Brosnahan, Christina Ricci, Jacob Batalon, and many more. On top of all that, The Nun is also getting a sequel that Farmiga will reportedly be in. So, to put it lightly, Farmiga is very busy and hasn't been able to be a lead in an American Horror Story season since Coven. With her current slate too, it might be hard to fit in another season down the line.
For fans of Farmiga in American Horror Story, that might be hard news to hear, but as she told Bustle in 2015: "You never know."