Why Haven't Prince Andrew and Sarah Ferguson Remarried Each Other?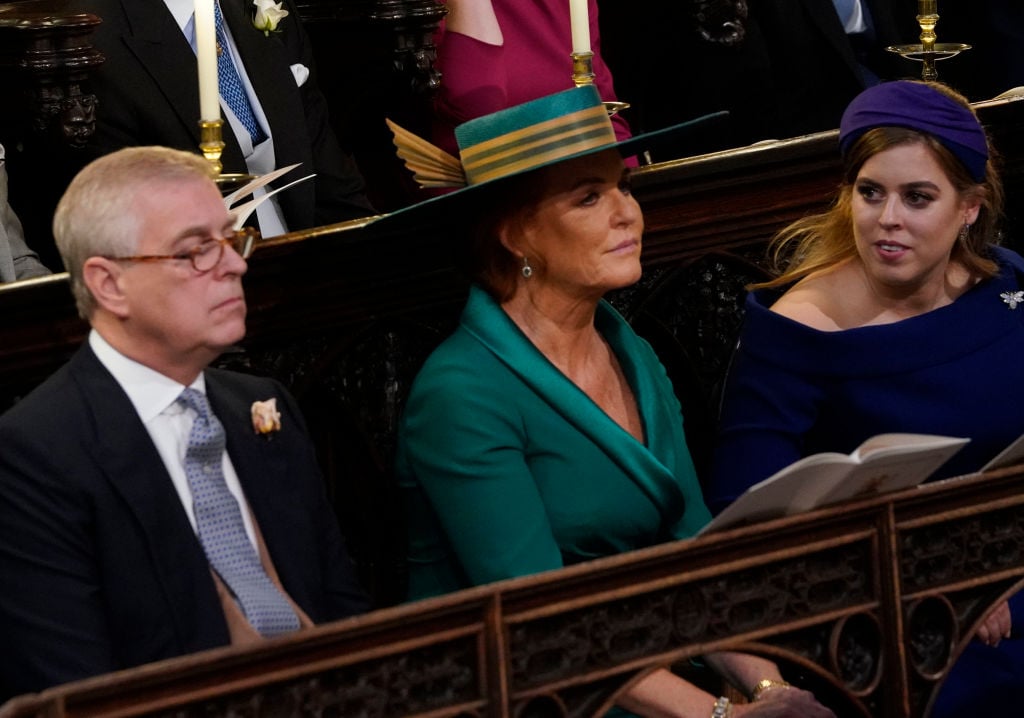 Although Sarah Ferguson and Prince Andrew are divorced, they seem to have a good relationship. Fergie even moved back to live with Prince Andrew years after their split. She seems to be slowly incorporating herself back into the British royal family. If the couple is so in love, why haven't they remarried each other? Here are the details of their unusual relationship.
How they met
Prince Andrew and Fergie were introduced by the late Princess Diana. However, the two go way back. They knew each other since they were children but lost contact. Fergie said in her 1996 autobiography My Story, she used to sneak away from her father's polo matches so she could meet up with Andrew. In her book, she said she used to "play tag with like-minded truants—including Prince Andrew, who was just my age."
A few years later, Diana invited Sarah to a party at Windsor Castle, where the couple met again and began dating. After dating briefly, Fergie and Andrew announced their engagement in March 1986 and were married in July later that year. In August 1988, their eldest daughter Beatrice was born, and then Eugenie was born in March 1990.
The scandal
Andrew and Fergie's wedded bliss didn't last long. Shortly after the birth of Eugenie, on March 19, 1992, the couple separated (the announcement was made on the sixth anniversary of their engagement). Before the separation, there were many rumors swirling around, among them was the rumor that Fergie cheated on Andrew. The palace issued a statement addressing the couple's split:
In view of the media speculation which the Queen finds especially undesirable during the general election campaign, Her Majesty is issuing the following statement:

Last week, lawyers acting for the Duchess of York initiated discussions about a formal separation for the Duke and Duchess. These discussions are not yet completed and nothing will be said until they are. The Queen hopes that the media will spare the Duke and Duchess of York and their children any intrusion.
Things became quite uncomfortable for the royal family in 1992, after Fergie was photographed with a man who was sucking her toes (the man was identified as John Bryan) while she was still married to Prince Andrew. "The family came down for breakfast and there was Fergie in this shocking scene and that was the end," said royal biographer Penny Juror in the documentary The Royal Wives of Windsor.
Their unusual post-divorce relationship
Prince Andrew and Sarah Ferguson officially divorced in May 1996. Despite the fact the two are no longer married, they still maintain a close relationship. Prince Andrew even wished his ex-wife a happy birthday on social media a few days after Princess Eugenie's wedding. "Happy birthday to @SarahTheDuchess. Wishing you a very happy day!" Prince Andrew tweeted.
Why Prince Andrew and Sarah Ferguson haven't remarried each other
One of the reasons Andrew and Fergie haven't remarried is her strained relationship with Andrew's father, Prince Philip. "He has never forgiven the Duchess for humiliating his second son and embarrassing the family when pictures were published of her 'financial adviser' John Bryan kissing her toes by a swimming pool in the South of France," reports the Daily Mail. The publication reports Prince Philip takes great pains to avoid Andrew's former wife. At one time, Prince Philip even described Fergie as "having no point." So, considering their frosty relationship, it could be a while before Fergie and Andrew seriously consider remarrying.
Check out The Cheat Sheet on Facebook!