Why HBO's 'Watchmen' Probably Won't Get the Second Season Fans are Hoping For
When Watchmen premiered on HBO in 2019, it received widespread critical acclaim and became an instant fan favorite. The finale left the door open for a future storyline, but it doesn't look like the show is going to get another season. Here's why.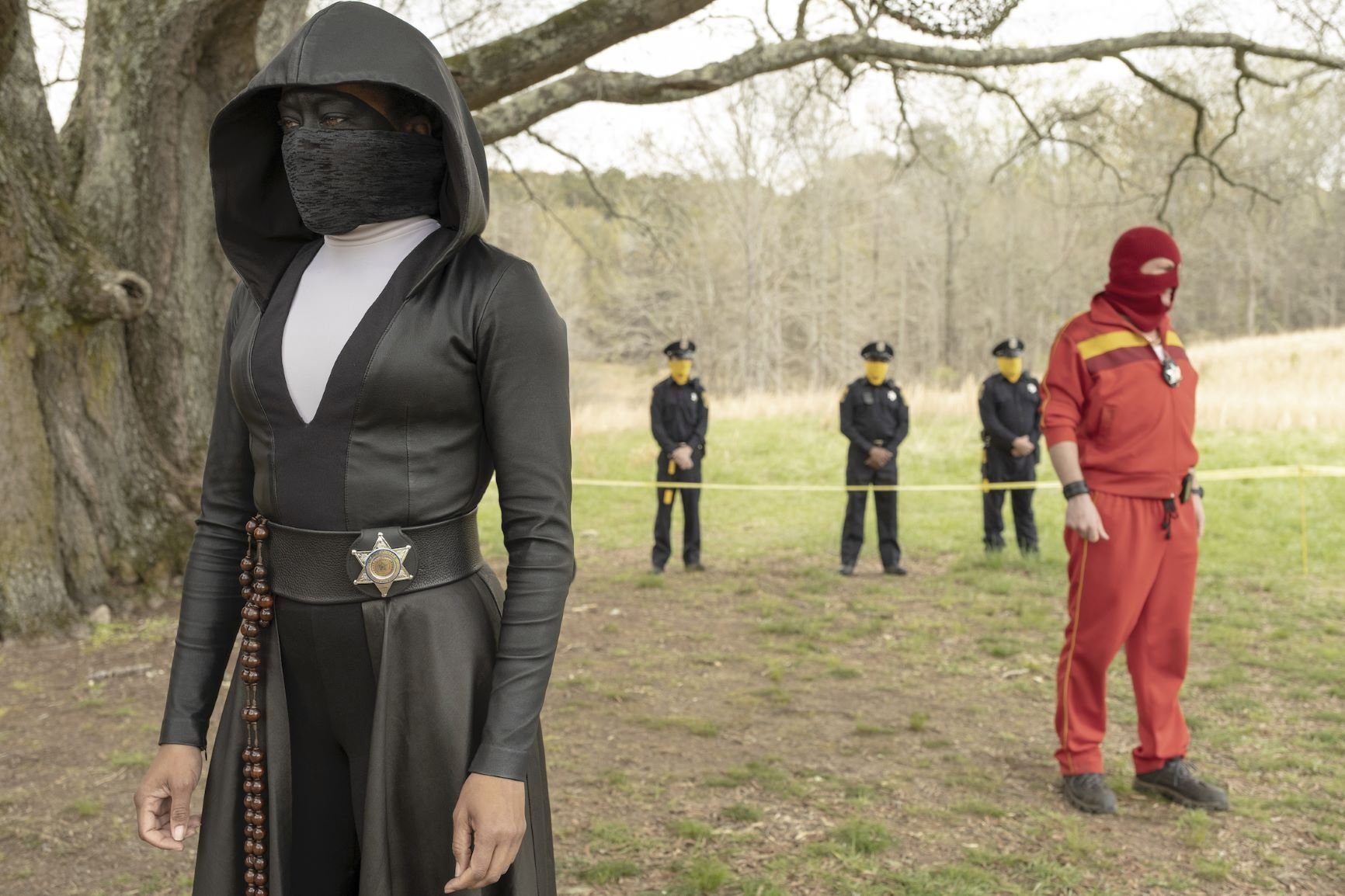 HBO's Watchmen proves its relevance months after the finale
Based on Dave Gibbons and Alan Moore's graphic novels, Watchmen is set in an alternate reality where superheroes Dr. Manhattan (Yahya Abdul-Mateen) and Angela Abar, aka Sister Night (Regina King) come together to fight supervillains in a society plagued by racial tensions. 
The HBO series recently returned to the spotlight when President Donald Trump announced he his Juneteenth rally in Tulsa, Oklahoma. The date and his choice of venue led fans to recall the series' depiction of the 1921 Tulsa Race Massacre, a little-known real-life incident in which mobs of Klan members attacked and killed Black Tulsa residents. 
RELATED: Did HBO's 'Watchmen' Lowkey Troll the Trumps? Some Fans Think So
Related post url: 
Regina King says she would only return if showrunner Damon Lindelof does
In the finale of Watchmen, Regina King's character, Angela Abar, consumes an egg that could potentially give her Dr. Manhattan's powers. Her story could easily continue into a second season, but King says she'll only return if showrunner Damon Lindelof does. 
"I don't know," King said when talking to Reese Witherspoon for Variety. "Honestly, I feel like I think HBO would want it back in a heartbeat, but if Damon Lindelof doesn't see an entry point for Season 2, I think that the possibilities are infinite. But I feel that if Damon doesn't see it, then it's going to be a no for me."
Watchmen showrunner Damon Lindelof isn't interested in doing another season
If King's return relies on Lindelof, then Watchmen probably won't get another season,  or at least not one that's centered around her character.  Because, in a recent interview with Collider, Lindelof clearly stated he's not interested in writing another season.
"It's more about me wanting to honor what Watchmen was before I became a part of it," said Lindelof. "The legacy of Watchmen is Alan [Moore] and Dave [Gibbons] created it and it sat for 30 years, obviously Zack [Snyder] made his movie which was a pretty canonical adaptation of the 12 issues, and then we made our season of television, that was my turn. I got in the middle of the dance floor for a minute and got to do my move, but then you retreat to the edge of the circle and it's someone else's turn to dance."
Lindelof wrote the nine-episode season as one cohesive story, but he said he wouldn't mind if someone else took the reigns to continue it. 
"I think you and I both know there's going to be more Watchmen," he said. "That's going to happen, and whether or not the individuals who decide that they want there to be more Watchmen pick this story up where it left off or they do an entirely different kind of Watchmen story, that's up to them. But I am seeing a lot of people who respond to the show are catalyzed and interested in what the world would look like if it were being reshaped by Angela Abar. I don't have a good answer to that question, but that's why it cut to black when it did."
Without Lindelof, it's unclear what a second season of Watchmen would look like. And if someone else were to take over, there's no guarantee King would return.