Why Henry Golding Should Play the Next James Bond
'No Time to Die' marks Daniel Craig's final appearance as James Bond. Here's why 'Crazy Rich Asians' star Henry Golding should take the role.
With No Time to Die's release coming up fast, everyone is once again talking Bond. James Bond. That includes Grammy-winning singer/songwriter Billie Eilish, who's performing the title track for No Time to Die. Eilish recently suggested Michael B. Jordan should take over the role following Daniel Craig's departure.
While Jordan is a tremendous actor with limitless potential, the suggestion is a bit random. Then again, everyone has their own opinion on who should play 007. Since Craig has been nearly done with Bond for a while, fans have had plenty of time to speculate. But we think we've found the perfect man for the job. And no, it's not Idris Elba.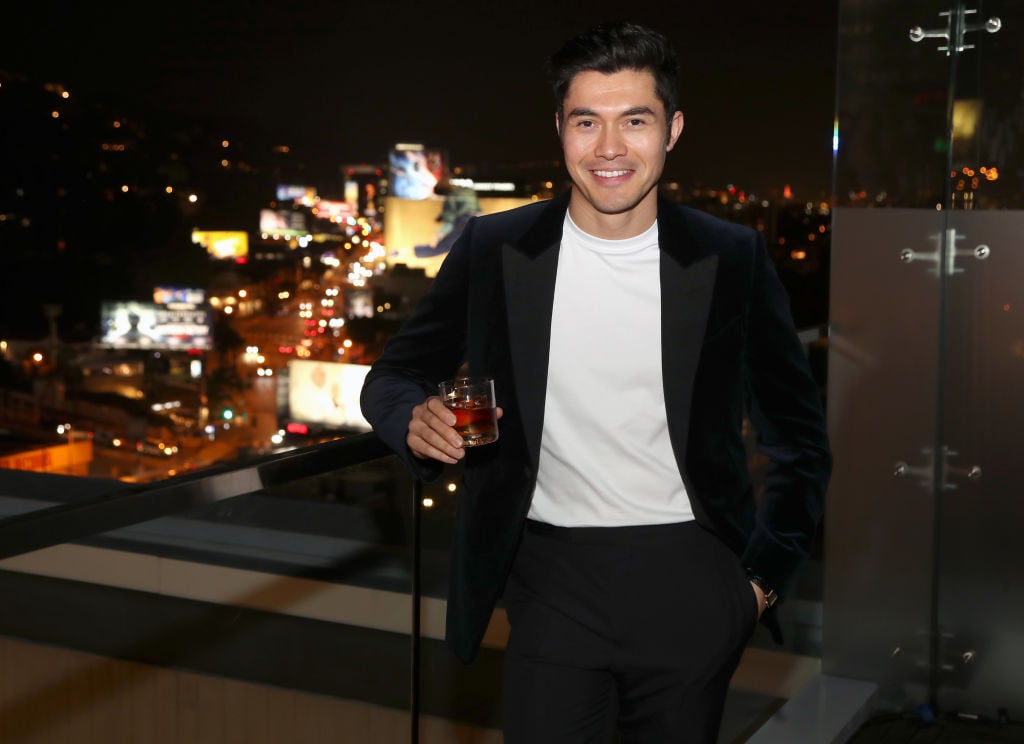 'No Time to Die' marks the end of an era
As much as Elba embodies many of the qualities a Bond actor needs, he's also nearly as old as Craig. After five films and 14 years with its current star, the Bond franchise needs to seize this opportunity to start fresh. Any actor whom the producers would want for the role would likely be at least 30-something. This would allow him to carry the franchise for at least the next decade.
With No Time to Die, director Cary Fukunaga is also attempting to finally shake off some of the series' most dated elements. Additional script work by Fleabag's Phoebe Waller-Bridge and a more pointed political slant mean the film could be the most progressive Bond film, well, ever. After all, the series is known for hewing closely to tradition. But it's about time for a change.
The choice of the next Bond actor needs to reflect the bright future ahead. 2006's Casino Royale re-envisioned James Bond for the grim-and-gritty post-9/11 style of action. Now it falls to No Time to Die to close out this chapter of the franchise's history and set the stage for Bond's next leap forward. But who could possibly carry the series forward? Henry Golding, that's who.
Henry Golding is the perfect choice to take over as James Bond
Let's start with the obvious. Golding has the looks, the charm, and the physique to pull off Bond with ease. Also, at only 33 years old, he's the perfect age to carry the films forward well into his forties. Moreover, thanks to films such as Crazy Rich Asians, A Simple Favor, and Last Christmas, he has a built-in female fan base who will come out to see him tackle James Bond.
From a diversity standpoint, Golding's Malaysian heritage means the Bond series would finally star its first person of color. But, as would have been the case with Elba, Golding is also a British actor. Bond's skin tone might not be integral to the character, but his status as a Brit certainly is. Casting Golding would push Bond forward into the modern world without sacrificing what makes him distinctive.
Moreover, let's be real. Golding has gotten a lot of attention in the past couple of years, but he's still a rising star. Sooner or later, another franchise will lock him down to a long-term contract. He's already playing the title role in the G.I. Joe spin-off Snake Eyes. And his recent prominence in Guy Ritchie's The Gentlemen feels very much like Craig's pre-Bond breakout role in Matthew Vaughn's 2004 film Layer Cake.
When will fans learn who will play the new 007?
Right now, it's unclear when the Bond producers will let fans know who will be taking over the franchise. Certainly, they want to wait until No Time to Die hits theaters and perhaps even until it completes its theatrical run. But we know they also don't want to let the Bond franchise sit idle too long.
Even if the next Bond movie begins development relatively soon, the earliest we'd probably see it would be 2023 or so. These productions are grand in scale, often necessitating global shoots and elaborate stunt work or visual effects.
So we'd be surprised if we don't get some idea of the plan by the end of 2020. With any luck, Golding's fans can manifest his casting into existence. Until then, let's focus on enjoying Craig's final time as James Bond. No Time to Die will be released on April 10, 2020.