Why 'His Dark Materials' Star Amir Wilson Looks So Familiar
His Dark Materials features a young new star who might look familiar to some viewers. Amir Wilson plays Lyra Belacqua's (Dafne Keen) new friend, Will Parry, in the HBO fantasy drama. Here's a breakdown of who Wilson is and what else he's been in.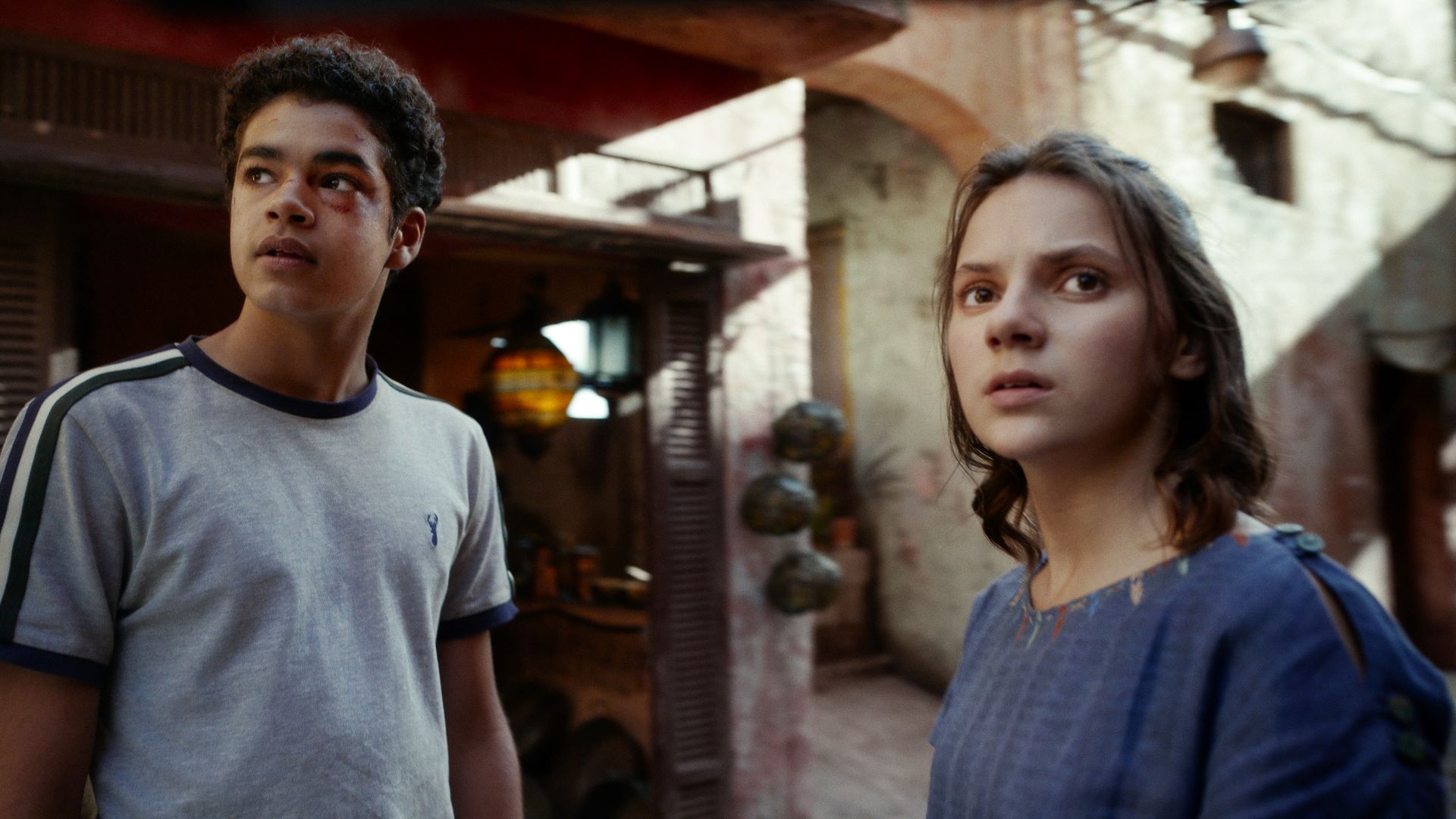 Amir Wilson started his career at a young age
Wilson, 16, is a British actor who started his career with a Shrewsbury theater group called Get Your Wigle On when he was 8-years-old. Early on, he appeared in local productions of The Wizard of Oz and The Artful Dodger. But in 2014, he landed his first significant theater role as young Simba in the West End production of Disney's The Lion King. 
In 2019, Wilson took on a small part in The Kid Who Would Be King. And soon after, he was cast as Will Parry for the debut season of His Dark Materials. 
But if Wilson looks familiar, it might be because of his leading role in the Netflix drama, The Letter for the King. In the fantasy series, he plays Tiuri, an aspiring knight who finds himself on a mission to deliver a critical letter to the king. 
Amir Wilson's 'His Dark Materials' role was top secret
When Amir Wilson joined the cast of His Dark Materials for Season 1, he was asked to keep the role a secret. In an interview with EW, the actor noted how hard it was to keep mum when the show first premiered. 
"At the premiere, if people were to ask me if I was in season 1, I had to say straight 'no," Wilson revealed. "I hadn't talked about it with anyone. 'Cause people knew that I was announced as Will previously, a couple of months before I was shown."
"People thought that was just for season 2 and they timed it so we could film Will's world just in time for the season 1 premiere," he continued. "So, yeah, I had to keep it a secret, which was really hard because I wanted to tell people, 'I'm in season 1! I'm in season 1!' Had to keep it hush."
The 'His Dark Materials' star would love to be the next James Bond
There's no doubt that Wilson has a promising career ahead of him. The Letter for the King may quite possibly land a second season. And there is also a pretty good chance that His Dark Materials will be picked up for season 3. 
But when talking to Schon Magazine, Wilson noted that his dream role would be to play the iconic British spy, James Bond. "I'd like to be Bond," he suggested. "I think that would be a dream. I've watched the Bond films as a kid, and I've even got the book set."
But Wilson would also like to explore his darker side in the future. He told the outlet, if given a chance, he'd love to play a villain. 
"I'd like to play an evil character," Wilson added. "Someone that everyone hates. I'd like to see what that would be like. I've always kind of played the good guy, so I want to see what it's like to play someone completely evil."
Season 2 of His Dark Materials is currently airing on HBO. New episodes drop weekly, on Mondays, at 9 p.m. EST.