Why 'I May Destroy You' Creator Michaela Coel 'Cries as She Writes'
Michaela Coel is the creator and star of I May Destroy You, the 12-episode HBO show that debuted in the summer of 2020. But why does Coel, the super-successful writer/director/actor who also created the popular British series Chewing Gum, cry when she writes?
'I May Destroy You' star Michaela Coel used to speak in tongues as a devout Christian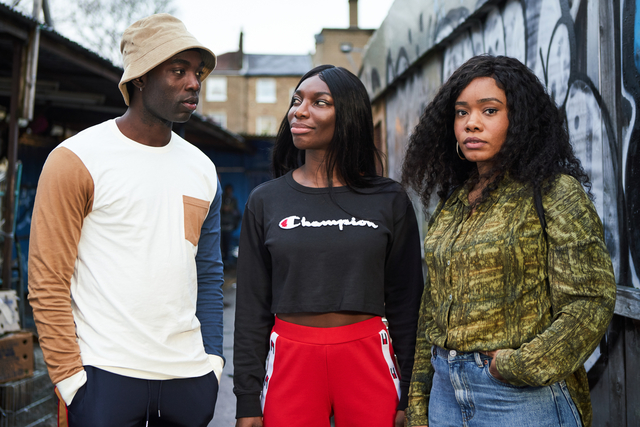 Coel spoke about her personal background in an interview on NPR's Fresh Air, telling Terry Gross about her time as a devout member of the Pentecostal Church. As a Christian, Coel used to speak in tongues.
The spiritual experience first happened for Coel during one of the church's planned "prayer days" that they held in a local park.
"And one of those prayer days … was when I first spoke in tongues," Chewing Gum star told Gross. "I think it did come out of me unprovoked."
Coel isn't associated with the church anymore, however, she does believe in the religious practice as it happened to her.
"I was definitely having an experience of something beyond," she said on Fresh Air. Coel compared it to a more recent spiritual experience that she also wholly believes in.
"I liken that very much to the writing process when I don't necessarily know what I'm going to write," the I May Destroy You creator continued. "But I try. I put my fingers on the keypad and something flows."
Overall, Coel speaks fairly casually about the phenomenon.
"This just happens to be tongues," she said in the interview. "And it's … unexplainable. But yet, you know, it does happen."
'Chewing Gum' creator Michaela Coel 'cries and cries and cries as she writes'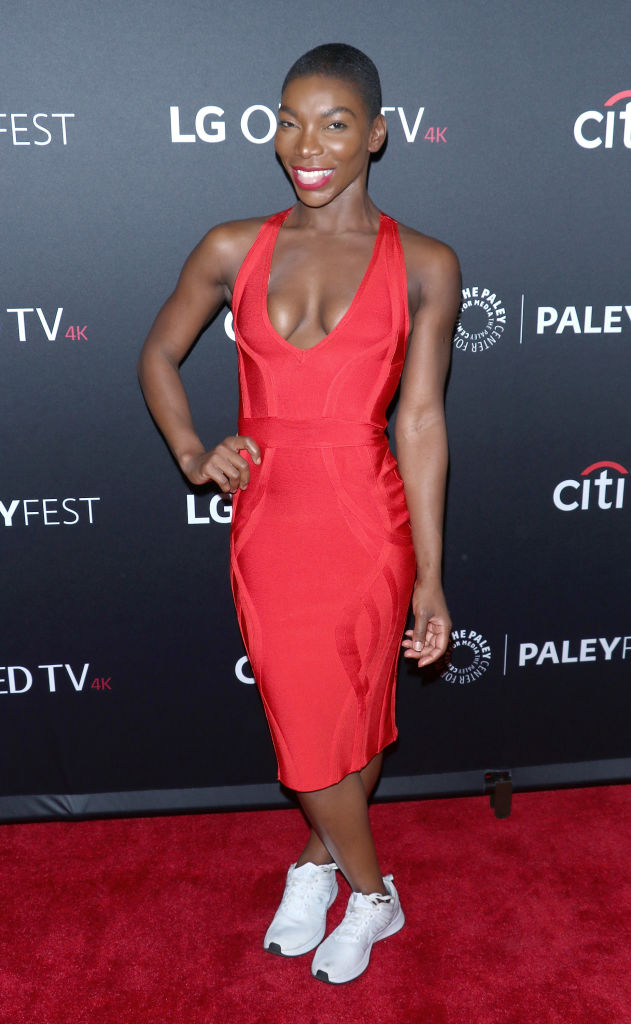 RELATED: How Michaela Coel of 'Chewing Gum' and 'I May Destroy You' Broke Into the Industry With 'No Experience'
The experience in the park was not Coel's only time channeling a higher message.
"… sometimes I'd be in church and I'd speak in tongues again," Coel revealed. But, she's not involved with it any longer.
"I mean, obviously, I definitely don't speak in tongues anymore," the I May Destroy You star continued. Still, Coel finds different avenues into spirituality these days.
"… when I meditate, sometimes I cry," she offered. As she explained on Fresh Air, that higher, meditative state is something she often taps into when writing.
"She cries and cries and cries as she writes," Vulture also pointed out in a recent profile of Coel, "because it all feels so big — the pain, the ecstasy — and whether you call that thing God or the cosmos or simply inspiration she isn't sure, but she knows it is holy and precious."
As the I May Destroy You and Chewing Gum author explained to Vulture, she's not interested in defining that spiritual essence that she feels when making her art. She just trusts in it.
"I can't name what that is, because I'm never going to know," Coel shared. "I open myself up as a vessel for the story to come through."