Why Ina Garten Kept Turning Down Food Network When They Wanted Her to Do 'Barefoot Contessa'
Ina Garten explained why she wasn't interested in doing the Barefoot Contessa cooking show but Food Network kept asking.
Ina Garten seems like a natural in front of the camera, but it took a lot of convincing to get her to agree to do the Barefoot Contessa cooking show. Thankfully, Food Network persisted, as she revealed the reason why she was so reluctant to appear on TV.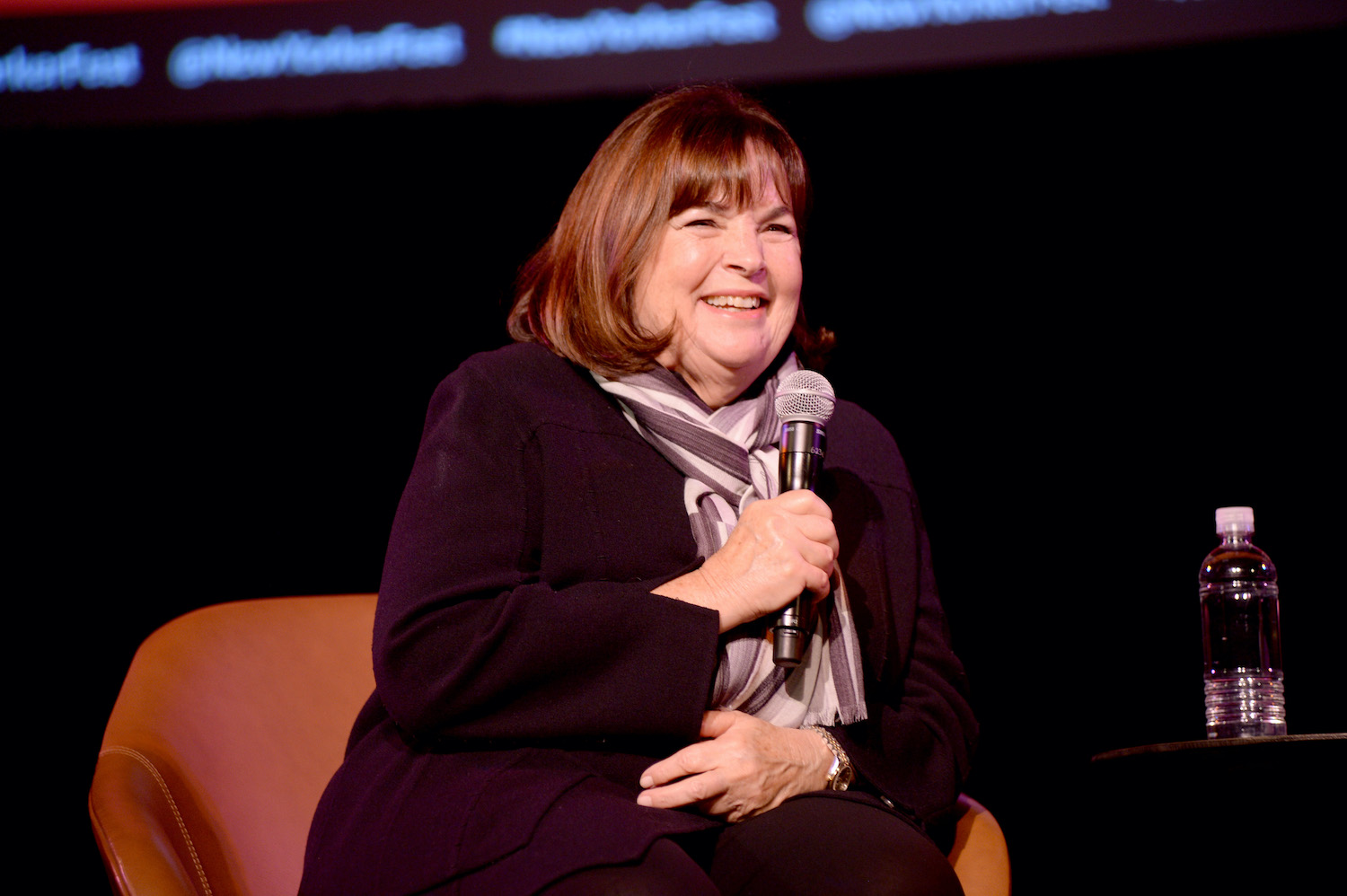 Ina Garten admitted why she didn't want to do a cooking show
During a 2017 interview with PBS NewsHour, Garten shed some light on how she got started with her Barefoot Contessa show and, it turns out, it took a great deal of coaxing from Food Network to get her on board.
Executives at the Food Network wanted Garten to host a cooking show but she repeatedly turned them down. "I understand you were reluctant at first to do television?," PBS NewsHour correspondent William Brangham asked her.
Garten shared her thoughts on being involved with a TV show and why it was something she didn't feel was a good fit. "Reluctant is the understatement," she answered. "I just said 'no' over and over and over again. I just didn't think I'd be good on TV. I just couldn't imagine why anybody would watch it."
"Food Network, fortunately, kept coming back again and again and they said, 'just try it' and I thought, 'well I'll just do 13 shows and then they'll leave me alone.' And happily, that was 15 years later … I'm still doing it," she said at the time.
Ina Garten returned with a new season of 'Barefoot Contessa'
On Oct. 23, 2020, Garten announced a new season of her show, sharing a blooper reel of funny moments from Barefoot Contessa.
She captioned the video: "A NEW SEASON of Barefoot Contessa starts on Food Network this Sunday, October 25th at 12PM, and it's a little different this time. We are looking back at some of my favorite recipes plus we've added new ones that I filmed all by myself on my iPhone — and as you can tell by the cocktail reel bloopers, it was crazy!"
She continued, "So in addition to writing recipes, I get to add hair, makeup, food stylist, prop stylist, cameraperson, audio tech, AND director to my resume! I never missed my tv crew more! I hope you love the shows!"
In the clip, Garten is seen mixing up drinks, explaining, "I love making cocktails, they're just fun to make and they're fun to drink … I love having a job where you have to drink on the job." Naturally, there are plenty of takes of the cook sipping her cocktails and saying "Cheers."
She doesn't watch herself on TV
Though she's become one of Food Network's most popular hosts, Garten once revealed in an interview with the network why she never actually watches herself on the show.
"I couldn't possibly. If I watched a show, I don't think I'd ever do it again," Garten told Food Network. "Filming is still the most frightening thing I've done. It's just sheer terror. I haven't gotten used to it yet."