Why Ina Garten Only Spent Weekends With Jeffrey for 40 Years
For 40 years, celebrity chef Ina Garten and her husband Jeffrey Garten had a long distance relationship.
Long-distance relationships pose a unique set of challenges to any couple but imagine only seeing your spouse on weekends. For 40 years, celebrity chef Ina Garten and her husband Jeffrey Garten did just that.
Best known as the Food Network's Barefoot Contessa, Ina Garten met her husband to be at the age of 15. Over the course of their 53-year marriage, the devoted couple mastered the art of balancing their personal and professional lives.
Find out how their relationship stood the test of time and distance and what finally brought them back together.
Ina Garten's love story is like something out of a fairy tale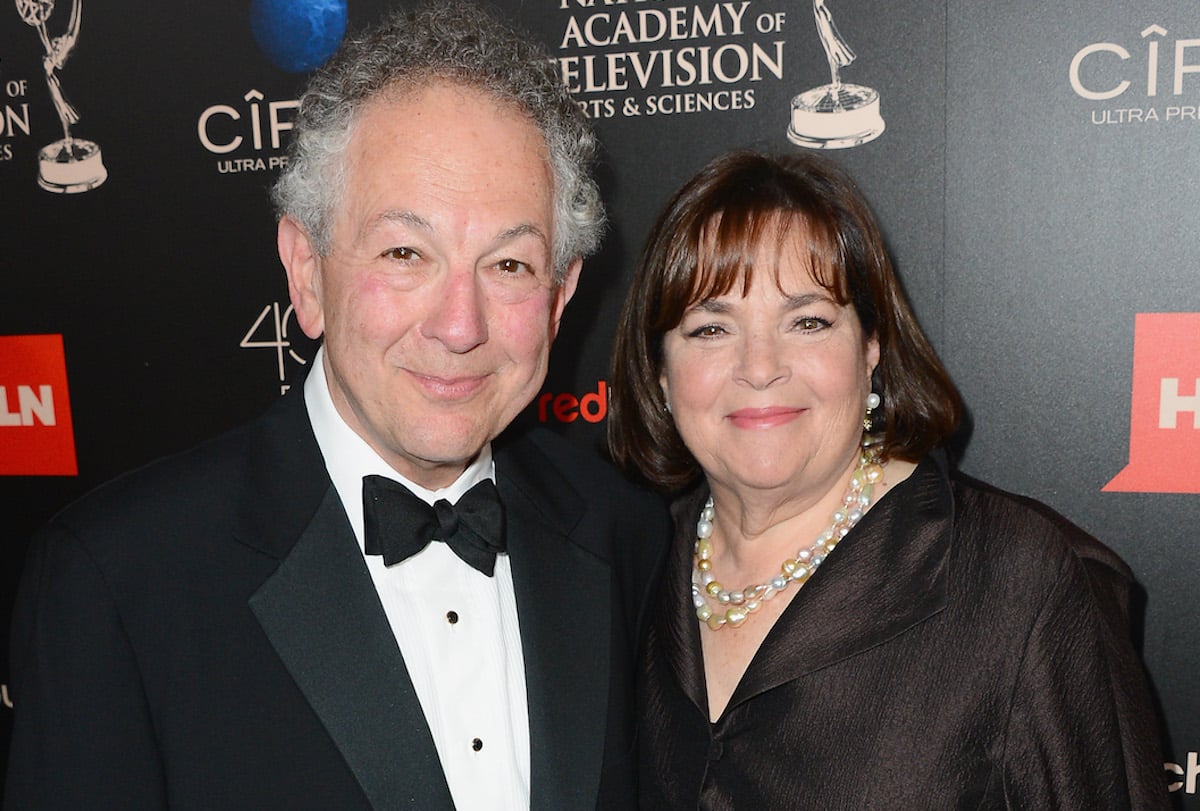 On February 2, 1948, Ina Rosenberg Garten was born to Charles and Florence Rosenberg in Brooklyn New York. Her father was a surgeon and her mother was a dietician who ironically, discouraged her from cooking.
"I was trying to get into the kitchen and my mother wouldn't let me, so it's that barrier that really appealed to me," Ina Garten told Moira Forbes at the Forbes Women's Summit in 2015. Garten grew up in Stamford Connecticut with her older brother Ken Garten was a good student and excelled at science. 
In 1964, she and her parents were visiting her brother at Dartmouth College in New Hampshire Jeffrey Garten caught his first glimpse of her. "Unbeknownst to me, Jeffrey and his roommate were in the college library studying. Jeffrey just happened to look up at that moment," she said, reports Nicki Swift. 
"Look at that girl, isn't she beautiful?" he reportedly said, according to The Food Network. "She looked really smart and she looked nurturing. She looked like she would take care of me."
Apparently, his roommate thought so too. He had met her through her brother and was taking her on a date that very evening. Jeffrey Garten wasn't deterred.
"He… sent me a letter with a photograph of himself in it," said Ina Garten, Insider reports. "I just remember running through the house and going, 'Mom, Mom, you've got to see this picture of this guy. He's so cute!'"
Soon he came to Connecticut to visit her and continued writing to her throughout their courtship. When Ina Garten graduated high school and began attending Syracuse University, she would ride a bus nearly three hours each way just to spend her weekends with him at Dartmouth.
On December 22, 1968, the young couple took their vows in her parents' home in Stamford. She was 20 and he was 22. "It was a perfect day for a wedding," she said. "Right in the middle of the ceremony, it started to snow. "
Why Ina Garten and Jeffrey Garten only lived together on weekends
As both of their careers took off, the couple found themselves having to spend more time apart. Jeffrey Garten served in the military shortly after their marriage. Then, he got his Ph.D. from Johns Hopkins University which garnered him positions in economics and finance for the Nixon, Carter, and Clinton administrations.
In the 1980s he was a managing director of the international investment firm, Lehman Brothers, which sent him to Tokyo. When he went to work for Yale University in New Haven, Connecticut in 1995, he lived part-time in Southport, Connecticut. All the while his wife stayed behind running the specialty food store on Long Island called the Barefoot Contessa which she purchased in 1978. 
In 1996 she sold the store to two employees and according to IMDb, wrote her first cookbook in 1999. In 2002, she joined The Food Network to host a cooking show named for the shop that started it all.
While her husband commuted, Ina Garten stayed at home in East Hampton New York writing, testing recipes, and shooting episodes of her cooking show. "We had had that schedule for 40 years, where he would leave on Monday, and come back on Friday," she told People.
So how did they make it work? "One thing we always do is we always connect with each other during the day and the thing is, even though he's away, he's like this anchor in the middle of l my life," she told Today in 2018.
"When we're not together, I'll send her five or six texts per day," Jeffrey Garten told People that same year. "I love looking at her schedule. I can envision where she is and what she's doing, and it doesn't feel like we're apart. If I could be with her seven days a week, 24 hours a day, that would be my ideal."
His wish would come true a few years later when the Covid pandemic struck. "One of the things we learned during the pandemic is how wonderful it is to have seven days of the week together. It's just incredible," Ina Garten said.
Ina Garten and Jeffrey Garten are now enjoying more time together
While Ina Garten credited her giant cocktails for the couple being so good together in quarantine, it was easy to see their affection for each other when they appeared remotely on The Late Show with Stephen Colbert. Now that travel restrictions have been lifted, Jefferey Garten is once again commuting to Yale where he is Dean Emeritus and Juan Trippe Professor in the Practice Emeritus of International Trade, Finance, and Business. He's also written a number of books, his latest being Three Days at Camp David: How a Secret Meeting in 1971 Transformed the Global Economy, according to the university's website. Fortunately, he no longer spends the entire workweek away from home.
"Now he'll go to Connecticut on Wednesday night and come back on Thursday night. So we don't really miss too much," Ina Garten said adding that most of the time her husband works from his office in their home in East Hampton.
"We get up, have a normal morning, and then we just go off to our respective corners. He goes to his office, and I go to the barn. And then we meet for lunch and have an afternoon together," she said. "It's pretty great."