Why Is Jimmy Kimmel Still Hosting the Emmys?
Jimmy Kimmel has been seen in recent weeks, in video and audio from years past, in blackface and using offensive racial slurs. So why is he still hosting the 2020 Emmy Awards ceremony?
With the intense scrutiny on Jimmy Kimmel this week amid resurfaced images of him in blackface as well as in an audio recording using racially offensive slurs, his decision to "spend more time" with his family now makes sense.
It remains to be seen however, in light of this newly unearthed material, if the late-night show host will still be hosting the Emmy Awards ceremony – live or remotely – come September.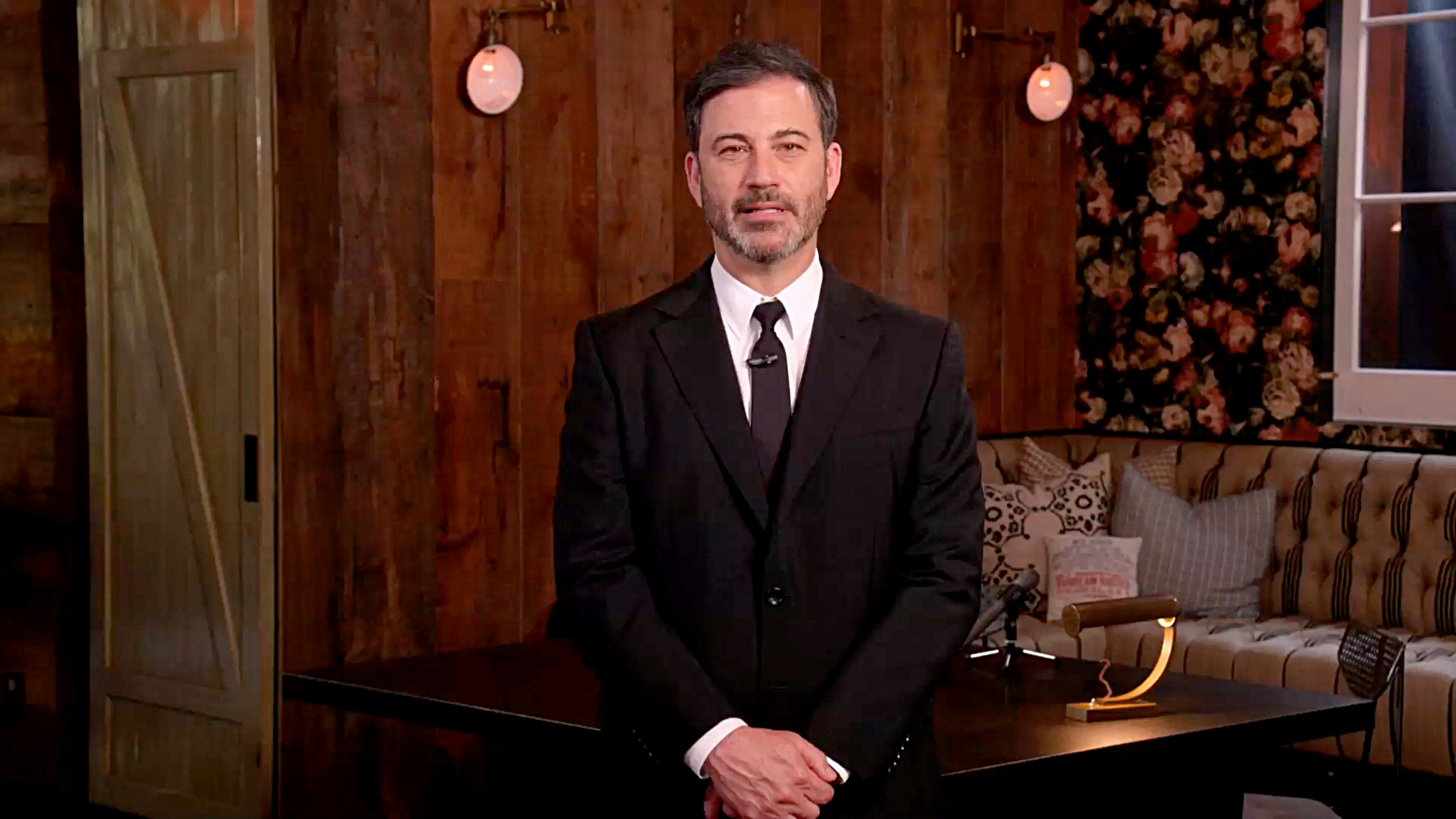 Kimmel's initial reaction to his past 'embarrassing' sketches
Jimmy Kimmel's decision to spend more time with his family, an announcement he made earlier this month, must have been code for "laying low until the dust settles."
The television personality has surely been bracing himself for the tidal wave that was coming. It arrived in recent weeks in the form of images of Kimmel from his 1990s/early 2000s Comedy Central program, The Man Show, wearing blackface to impersonate professional basketball star Karl Malone.
Then, on top of that, a 1996 Christmas album that featured Kimmel imitating Snoop Dogg's voice while using highly offensive racial slurs also came to light.
Incredibly, the scrutiny on Kimmel doesn't end there. This week also saw his embarrassingly tone-deaf reaction to actress Megan Fox on his program in 2009. In the clip, the actress recounted an incident of being sexualized at a very young age on a movie set. Instead of expressing empathy for what she endured, Kimmel joked about her ordeal.
Kimmel explains why his apology was delayed
Despite the resurfacing of Kimmel in blackface and the offensive Christmas album from his past making the rounds, Kimmel did not issue an immediate apology, instead announcing his decision to hunker down with his family.
"I'm taking the summer off to spend even more time with my family," the comedian announced last week. "I've been doing this job for almost 18 years, I've done 3130 shows. There's nothing wrong. My family's healthy, I'm healthy; I just need a couple of months off. While I'm gone, a cavalcade of very kind and capable people will be filling in for me."
Finally this week, Kimmel issued an apology, explaining why he hadn't done so earlier.
"I have long been reluctant to address this," Kimmel wrote in part, "as I knew doing so would be celebrated as a victory by those who equate apologies with weakness and cheer for leaders who use prejudice to divide us. That delay was a mistake. There is nothing more important to me than your respect, and I apologize to those who were genuinely hurt or offended by the makeup I wore or the words I spoke."
Kevin Hart backed out of the 2019 Oscars after homophobic comments came to light – should Jimmy Kimmel do the same?
Comedian Kevin Hart was slated to host the 2019 Academy Awards ceremony – until homophobic comments made by him in 2011 surfaced.
Hart backed out, tweeting at that time, "I have made the choice to step down from hosting this year's Oscars….this is because I do not want to be a distraction on a night that should be celebrated by so many amazing talented artists. I sincerely apologize to the LGBTQ community for my insensitive words from my past."
Should Kimmel do the same? The comedian, scheduled to host the 72nd Emmy Awards on ABC Sept. 20, has hosted the event twice before, in 2012 and 2016.
It will have to be seen whether the public's memories will be forgiving towards Kimmel in the three months leading up to the awards ceremony.
Or, if he will decide, as Hart did, to back out of the commitment in an effort to not be a distraction and instead allow the focus to be on the artists celebrated that evening.