Why Is Kanye West's New Album 'Donda' Delayed?
Sporadic yet strategic album releases have incrementally become a clever tactic of Kanye West. His massively hyped 10th studio album's, 'DONDA' release date has not only been continuously delayed but Apple music has now given it a new description. With the constant back and forth, it's a wonder why West hasn't just dropped what he has. Yet, from previous experience, we know his style in its entirety is everything but settling or conventional. 
What do we know about 'Donda'?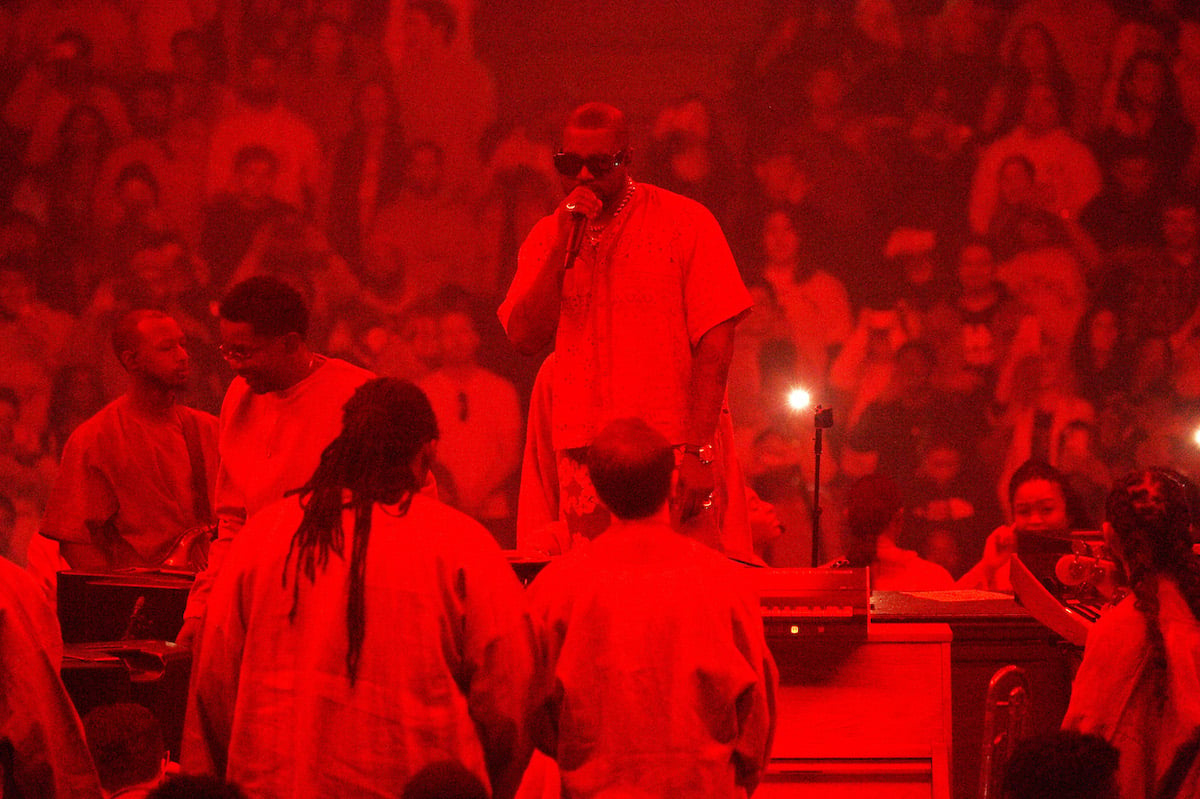 While there could be countless reasons as to why the album is delayed, we're fortunate enough to at least know the features, themes, tracklist, and updated Apple music description that have all been newly announced.
In spite of us not being able to access West's full album, it's reassuring to note that new artist features like Young Thug, the Lox, and Lil Yachty have been added indicating progression.
According to Rolling Stone, from West's Atlanta live-streamed listening event, 'DONDA' features an impressive roster of rappers and collaborators like Lil Baby, Playboi Carti, Baby Keem, Don Toliver, Pusha T, Jay-Z, Travis Scott, Roddy Ricch, Lil Durk, and more.  
While any album is up to personal interpretation, many of the apparent themes fans grasped from his leaked songs are his references about his divorce, leaving the household and the pain it's causing his children. On the other hand, the religious alignment with his 2019 Jesus Is King album solidifies that 'DONDA' will encompass versatile angles.
Sources told Pagesix that at his most recent event he became emotional performing: "West — who appeared with what's become his signature with his head covered by a mask — cried as he rapped a track about "losing my family."
'Donda' has been delayed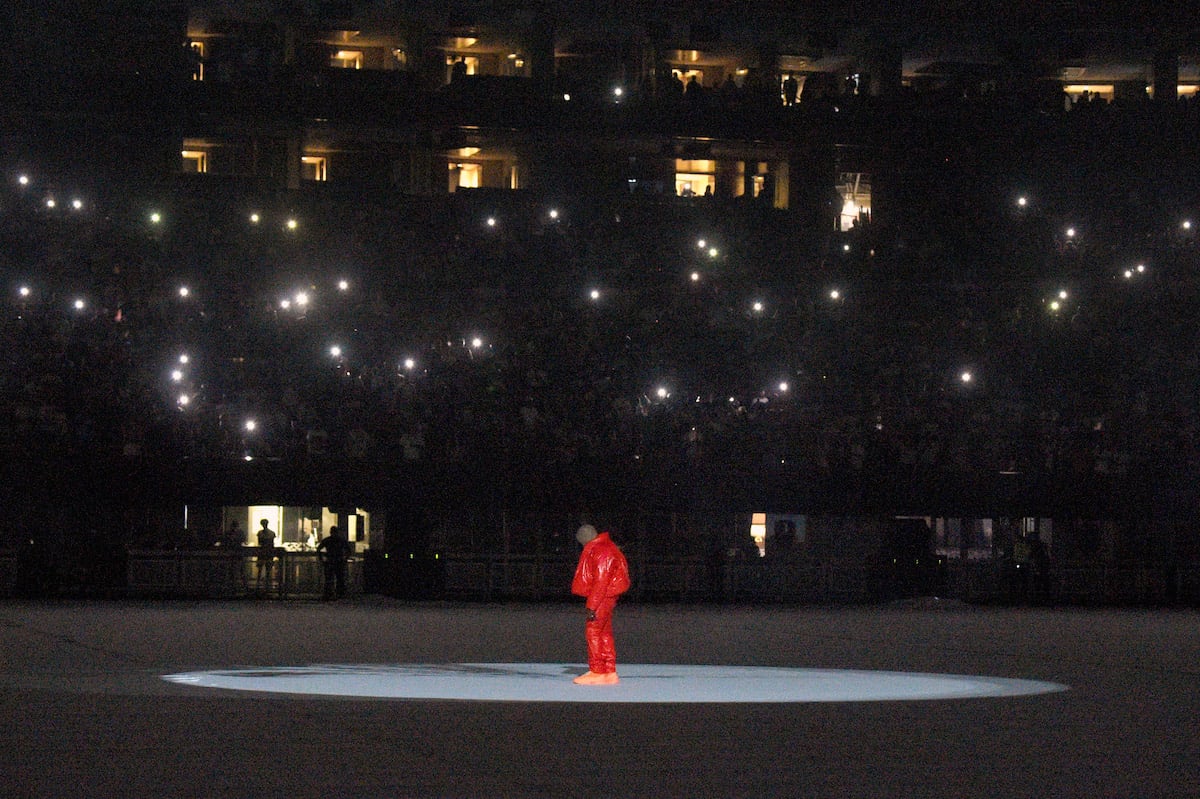 According to Newsweek, not only did West hold a second listening party at the 71,000-seat arena  Mercedes-Benz arena in Atlanta, on August 6th, but this also might have led to some insight on what the hold up is. 
Mike Dean, who is a current collaborator on the highly anticipated album, may have dropped a solid clue on Twitter recently responding to a meme about him "abandoning" the album. The photo depicted West talking into his phone saying: "Make sure Mike Dean locked up in that room. We not finished yet!"
To what Dean replied: "He was actually calling me about a mix mistake!! Lol." This isn't Dean's first rodeo with West. In fact, he has worked on multiple albums with the superstar, including Graduation (2007), 808s, and Heartbreaks (2008), which makes the exchange even more comical. 
'Donada' is Kanye West's 10th Album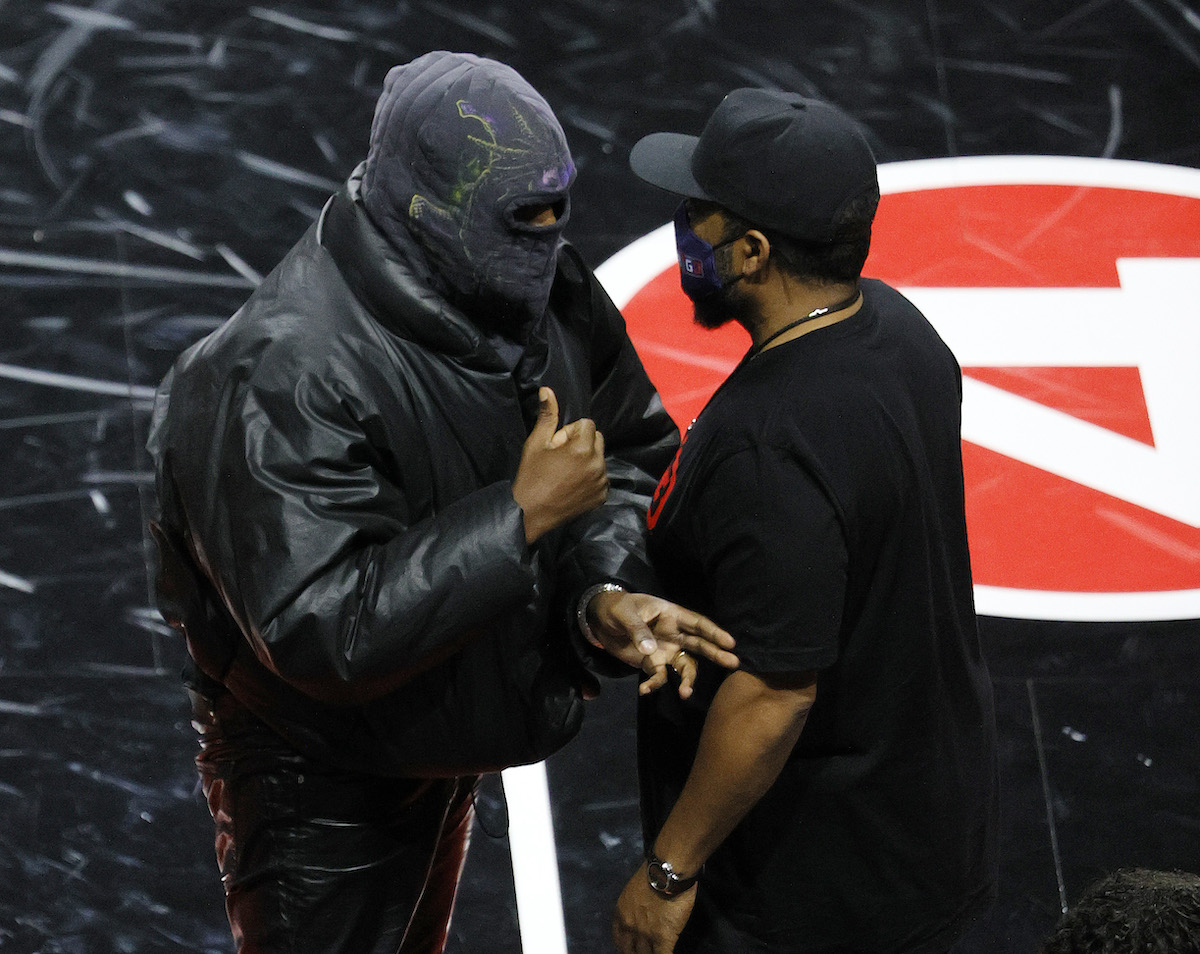 One previously announced album, "Yandhi" and "Life of Pablo," were both delayed multiple times in 2018 and 2016 respectively, and the first was ultimately was never released at all.
Though this again is not West's first time delaying an album release, his loyal fans won't lose hope with this infamous drop, as it's stirred a different feel among his audience already.
Now with two secret listening parties held at the massive area, he also reportedly is living there and will not leave until 'DONDA' is finished!