Why Is 'NCIS: New Orleans' Cancelled After Season 7?
'NCIS: New Orleans' will not be returning for season 8. Now the big question on everyone's minds is 'Why was NCIS: New Orleans' cancelled?
It's so hard to say goodbye, but fans are going to have to do it. NCIS: New Orleans is getting cancelled. After seven seasons on the air, the youngest member of the NCIS franchise is getting the axe. So, why is NCIS: New Orleans cancelled?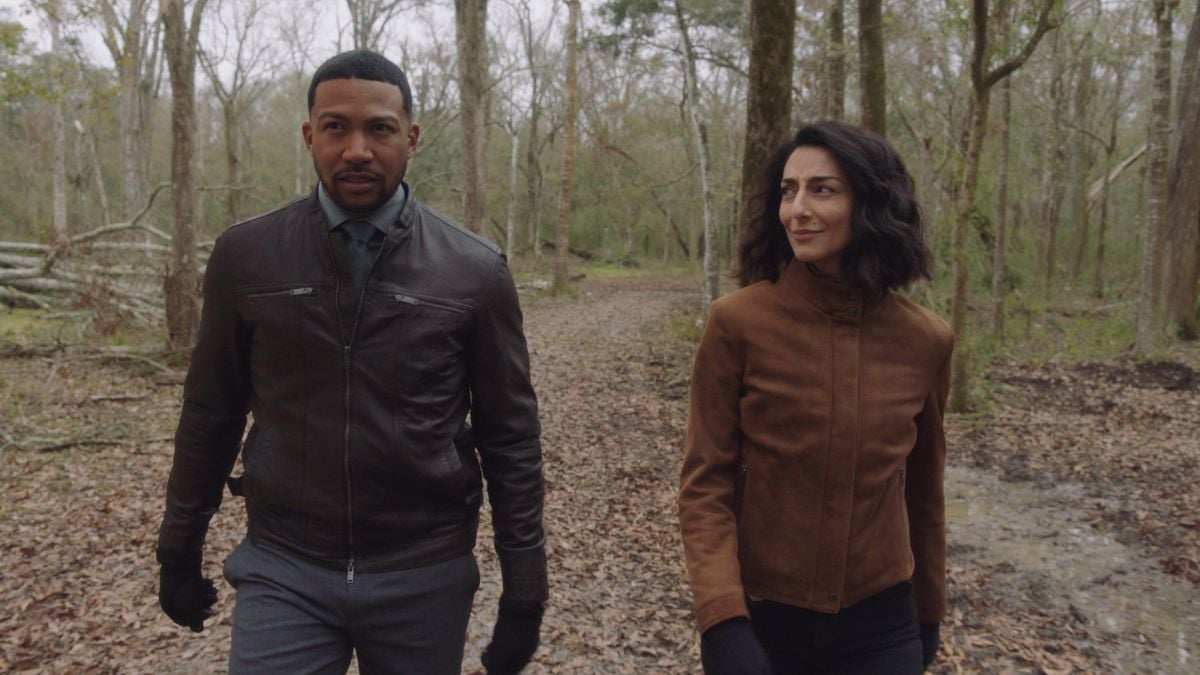 'NCIS' cancellation
On Wednesday, the announcement that NCIS: New Orleans would be cancelled was made.
"Sad to end our love affair with this phenomenal city but so grateful for all the friends we made along the way," executive producer Scott Bakula said in a statement, according to Deadline. "I will miss the music. Big thank you to CBS for seven years."
The show, which was created by Gary Glasberg, followed the normal trope of the NCIS universe and featured the New Orleans field office as they investigated criminal cases.
"From the start, NCIS: New Orleans was able to distinguish itself with its New Orleans authenticity," Kelly Kahl, President of CBS Entertainment said. "From the colors and music to the vibrancy and stories you can only find in the Big Easy. Thanks to the amazing talents of the producers, writers, cast and crew, 'NOLA' has played a key role on our schedule. We're pleased to give it a big sendoff and that viewers will have the opportunity to say goodbye to their favorite characters as the final season wraps."
Executive producers and showrunners Jan Nash and Christopher Silber also weighed in on the show's ending.
"It has been our sincere pleasure and honor to work on this show and with this incredible cast and crew for over 150 episodes," they said. "As disappointed as we are to see NOLA end, we couldn't be prouder of the work we've done and are grateful to the spectacular and resilient Crescent City that embraced us for seven wonderful years."
The final episode of NCIS: New Orleans will air on May 16th with the show's 155 episode.
Why is 'NCIS: New Orleans' ending?
The NCIS franchise is one of the biggest successes that CBS has had. The show began as a spinoff of JAG. The original iteration of the show is in its 18th season. NCIS: LA began in 2009 and is in its 12 season. When NOLA started in 2014, people had high hopes for the spinoff. But unfortunately, when it comes to television, the likelihood of a tv show staying on air has everything to do with numbers. According to TVLine, viewership was down nearly 25% for season 7 of NOLA compared to season 6.
What's next for 'NCIS'?
Though NCIS: New Orleans is coming to a close, Silber and Nash are spearheading a new spinoff, NCIS: Hawaii. According to Deadline, CBS Studios would use the production base that is already on the island from Hawaii Five-0 to shoot the new show.  NCIS: Los Angeles has already done a Hawaiian episode with their 2012 crossover with Hawaii Five-0. 
There has been no word on when production for NCIS: Hawaii will begin or a potential premiere date.