Why Is RM on the 'Hyung Line' of BTS?
He's one of the rappers in BTS, as well as a songwriter and the spokesperson while they're doing interviews overseas. When it comes to his age, however, RM is in the middle of these seven members. 
Here's why Kim Namjoon is considered a member of the BTS "Hyung Line."
Born on Sept. 12, 1994, RM is the leader of BTS
Previously known by the stage name Rap Monster, Kim Namjoon or "RM" is one of the rappers in this award-winning K-pop group, performing songs like "Intro: Persona" and "Ugh."
As the leader of the group, RM often asks as the spokesperson, especially when they're overseas because he is one of the members who is fluent in English. 
When it comes to BTS songs, RM is also one of the masterminds behind the producing and writing process, although each of the members help to create their unique sound. Even though RM is the leader, he is not the oldest BTS member.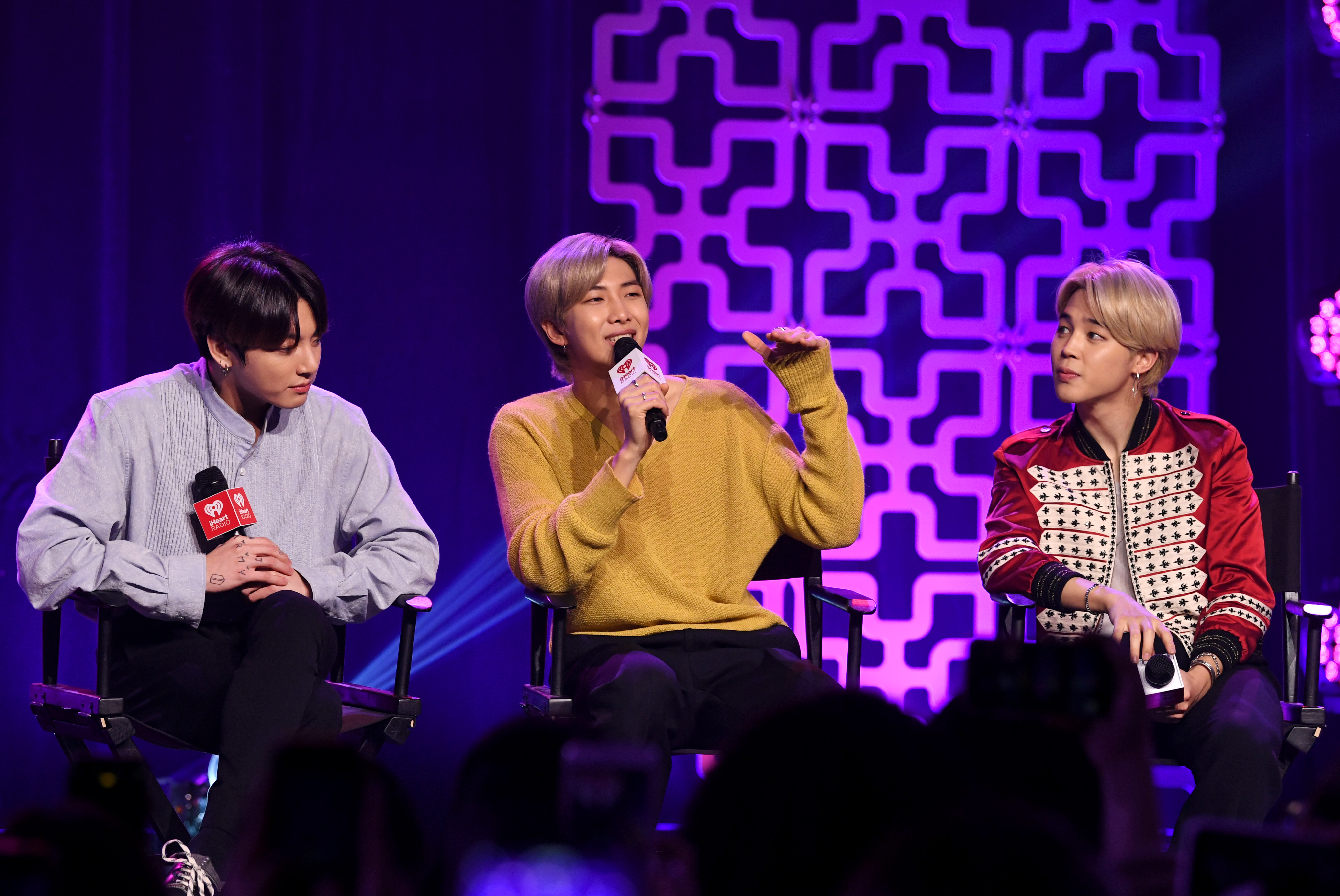 Jin is the oldest member of this K-pop group
There are seven members in BTS but when it comes to age, the singer Jin in this group is the oldest. Because he's the oldest member Jin is considered the "Hyung" of BTS.
This term, which roughly translates to "older brother" is a word used by males as a sign of respect for men who are older than them. 
When it comes to male K-pop groups, the performers are often broken into two groups, the "Maknae Line," comprised of the younger members, and the "Hyung Line," comprised of the older members. Even though RM falls in the middle in terms of his age, he's still a member of the BTS Hyung Line. 
Why is RM considered to be in the 'Hyung Line?'
With seven members in this group, RM is stuck in the middle, between the three oldest members, (Suga, J-Hope, and Jin,) and the three youngest members (Jimin, V, and Jungkook.) So, why do fans consider him a member of the Hyung Line?
One writer on Quora explained that because the age gap between J-Hope and RM is smaller than the age gap between RM and Jimin, RM is included with the older members of the group. J-Hope and RM were both born in 1994.
RM is also a member of the BTS rap line, along with performers Suga and J-Hope. However, he's also a performer in record-breaking recent releases, like the Grammy-nominated "Dynamite" and the Billboard chart-topping release, "Life Goes On."
The "Dynamite" music video is now available on YouTube. Music by BTS, including their recently released album, Map of the Soul: 7, is available for streaming on Spotify, Apple Music, and most major platforms.