Why Is Taylor Swift Always Feuding With Somebody?
If it seems like Taylor Swift is constantly feuding with someone or other, it's true. Find out why the singer is always beefing with people.
Taylor Swift is a hugely successful artist known for having many hit singles in the past ten years. However, aside from keeping the public interested with her music, the 29-year-old songstress also makes headlines for publicly feuding with other people.
To many people, it often feels like whenever one Swift drama ends, another conveniently pops up to replace it. But why does Swift always seem to have beef someone? Let's look at her drama history in order to find out the answer.
Taylor Swift and Kanye West began butting heads many years ago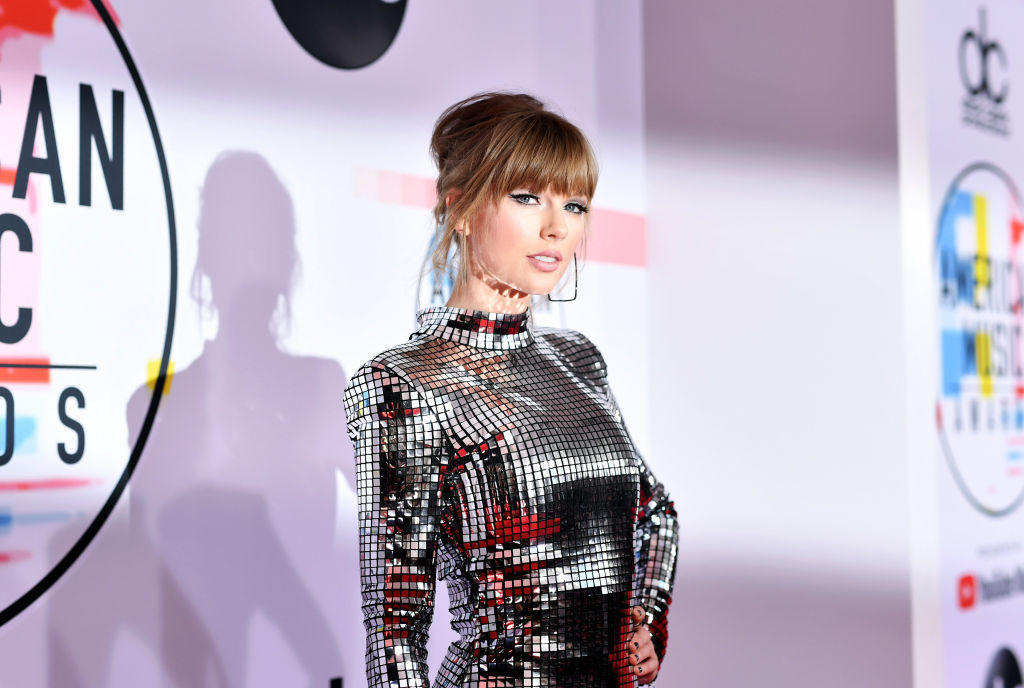 Back in 2009 when Swift was beginning to make a name for herself in music, she and Kanye West unexpectedly started a feud that seems to still be going on today.
At a 2009 award show, West interrupted Swift as she was trying to make an acceptance speech for her "Best Music Video" award. "I'm really happy for you," he said. "I'mma let you finish, but Beyoncé had one of the best videos of all time."
West later apologized and the two seemed to have made up, but then he released the song "Famous" in 2016 with lyrics that said: "I feel like me and Taylor might still have sex. Why? I made that b***h famous. I made that b***h famous."
Swift slammed West, though West had always maintained that he ran the lyrics by her and she approved of them. West's wife, Kim Kardashian, backed her husband up with video evidence. Since then, Swift has been shading West in her music while West calls her "fake."
Taylor Swift had a famous feud with Katy Perry
Another person that Swift strongly disliked several years ago is Katy Perry. This drama started in 2012 when Swift was preparing for a tour. However, a number of her backup dancers left and ended up joining Perry's tour. In Swift's view, it looked as if Perry was trying to "sabotage" her shows, so Swift made her feelings publicly known.
However, according to an agent, Swift's dancers had a 30-day out opportunity and they left because "there is basically no choreography or dancing in her show."
Perry responded and called Swift out for trying to act like a victim. "Watch out for the Regina George in sheep's clothing…," Perry tweeted.
In 2014, Swift released her "Bad Blood" music video featuring Selena Gomez as the villain who looked shockingly like Perry. Perry subsequently released a song called "Swish Swish" with lyrics that said: "Don't you come for me. God bless you on your journey, oh baby girl."
Nevertheless, things started to change in 2018. At a show on Taylor Swift's Reputation tour, Perry sent her a literal olive branch with a note. "I've been doing some reflecting on past miscommunications and hurt feelings between us," the note read. "I really want to clear the air."
It seems that the two of them are now putting their drama in the past and trying to move forward as friends.
Taylor Swift is currently feuding with Scooter Braun
Not long after Swift ended her feud with Perry, another one started appearing on the internet. This one concerns music manager Scooter Braun.
In a detailed Tumblr post, Swift shared that Braun, who had a history of "bullying" her, just bought her old label Big Machine Records. Swift had been trying to buy the master recordings of her songs from Big Machine to no avail and it didn't make her happy that Braun was now going to own them. She wrote the post in order to advocate for artists to have more control over their own music as well as called out people like Braun and Big Machine's founder Scott Borchetta.
A large number of celebrities began to take sides in the feud. Some artists, such as Halsey and Iggy Azalea, sided with Swift in the battle for singer-songwriters' rights to own their music. Meanwhile, celebrities like Justin Bieber and Demi Lovato, who work with Braun, are standing up for their manager and maintaining that he is not the evil person that Swift has made him out to be.
Why is Taylor Swift always feuding with somebody?
It seems like a big reason why Taylor Swift is often publicly feuding with people is that she is not afraid to stand up for herself. As the drama with Perry and Braun shows, whenever Swift feels that she has been wronged, she likes to use her voice and influence to try and make things right.
Vox also shared another take on this. As a public figure, it's simply good business for her to be talked about and the feuds help to get her name out there. She often tries to portray herself as a victim in all of these fights, which sometimes does backfire (as it did with the whole West lyrics shenanigan), but it's better than nothing.
"Even if she doesn't win this particular publicity cycle, Swift has just guaranteed that millions of people are going to read her name this week and remember that she has a new album coming out this fall," Vox wrote.