Why Isn't 'Station 19' or 'Grey's Anatomy' on Tonight, Nov. 4, 2021? It's Not All Bad
Find out why 'Station 19' or 'Grey's Anatomy' are not on tonight, Nov. 4, 2021 and what is on instead. Plus, find out when the Shondaland shows return from break.
The last Grey's Anatomy and Station 19 episodes on October 21 left viewers wanting more, as usual, but they aren't on tonight, Nov. 4. Station 19 left viewers wondering where Andy Herrera (Jaina Lee Ortiz) and Robert Sullivan (Boris Kodjoe) stand. Then, the flirtatious chat between Meredith Grey (Ellen Pompeo) and Nick Marsh (Scott Speedman) teased fans just enough over at Grey's Anatomy. However, viewers' disappointment to wait even longer for that Grey's Anatomy Station 19 crossover event is agonizing. When will the Shondaland shows return?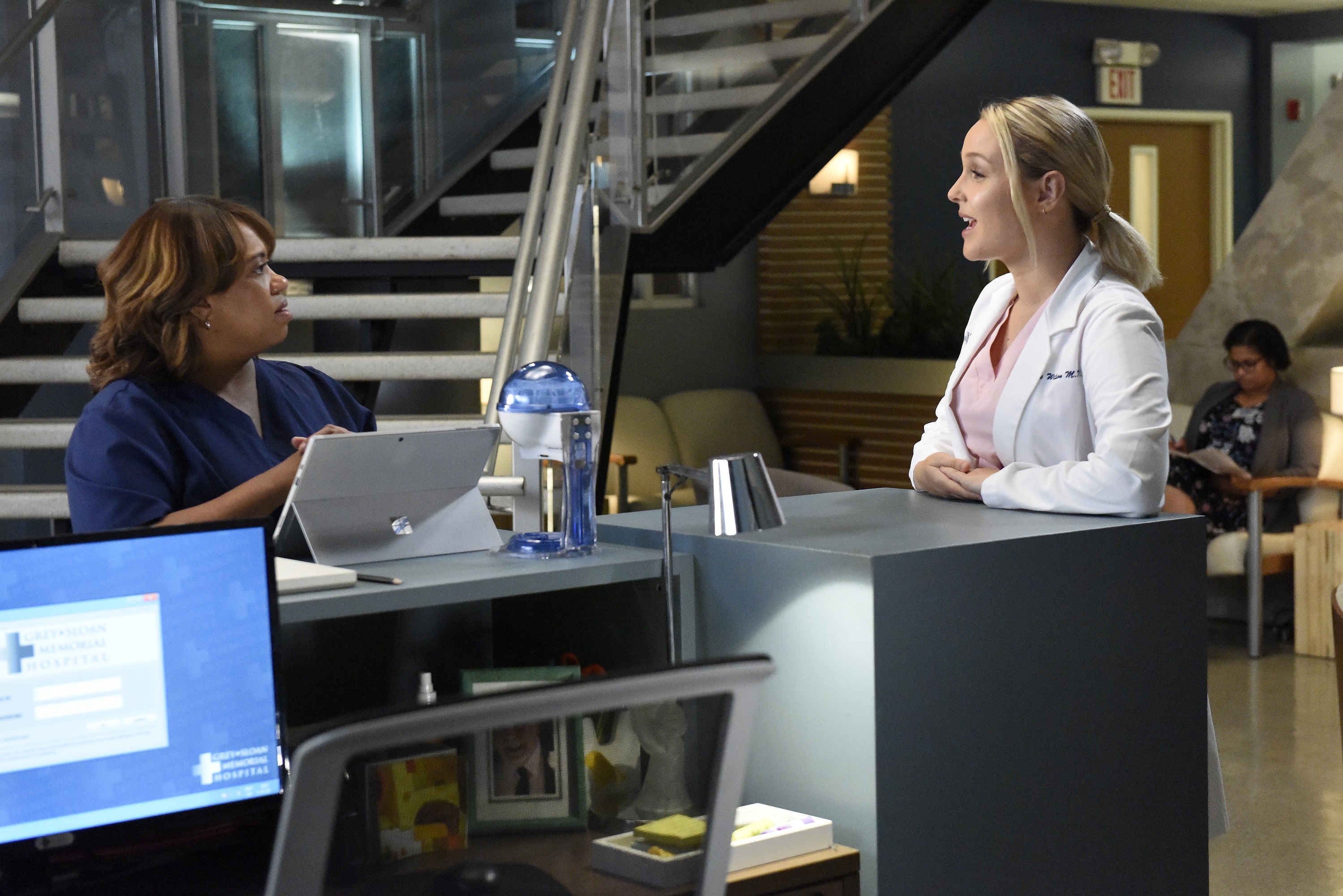 Why isn't 'Grey's Anatomy' or 'Station 19' on tonight, Nov. 4, 2021?
According to ABC's schedule, Station 19 Season 5 and Grey's Anatomy Season 18 will lose their time slot tonight, Nov. 4. But it's not all bad news. While Shondaland fans will miss out on new episodes this week, the network will air The Queen Family Singalong and Queens Episode 4. The new ABC musical drama stars Brandy, Naturi Naughton, Nadine Velazquez, and Eve J. Cooper in the Queens cast. The four women make up a fictional band from the 1990s who reunite in their 40s to recapture their hip-hop fame.
When do 'Grey's Anatomy' Season 18 and 'Station 19' Season 5 return?
Viewers must wait until Nov. 11 to see Grey's Anatomy and Station 19 return to Thursday night. However, there's good news. Since the two shows took a break, they return again on Nov. 18 with a special Holiday episode. 
In the Station 19 Season 5 promo, an explosion shakes the firehouse and Grey Sloan Memorial Hospital. At first, the firefighters weren't sure whether it was an explosion or an earthquake. However, later in the premiere, Travis Montgomery (Jay Hayden) tells someone about a "second explosion." 
"I'm trying to call Ben, but he's not picking up," Miranda Bailey (Chandra Wilson) says to Richard Webber (James Pickens, Jr.). 
Then the promo flashes to a clip of Ben, who looks very worried, standing in either a makeshift shelter or underground area. Owen Hunt (Kevin McKidd) insists that the hospital will be "flooded with massive trauma." Then Bailey yells at everyone to move as she pulls a gurney into the emergency room. It looks like it could be Ben that she's transporting. In another clip, Owen's sister, Megan Hunt (Abigail Spencer), breaks down crying outside an operating room in the Grey's Anatomy Season 18 Episode 5 promo. 
What to expect when 'Grey's Anatomy' Season 18 returns
According to the ABC Press release, there is an explosion and someone the doctors know is rushed into the emergency room when Grey's Anatomy Season 18 Episode 5 returns on Nov. 11.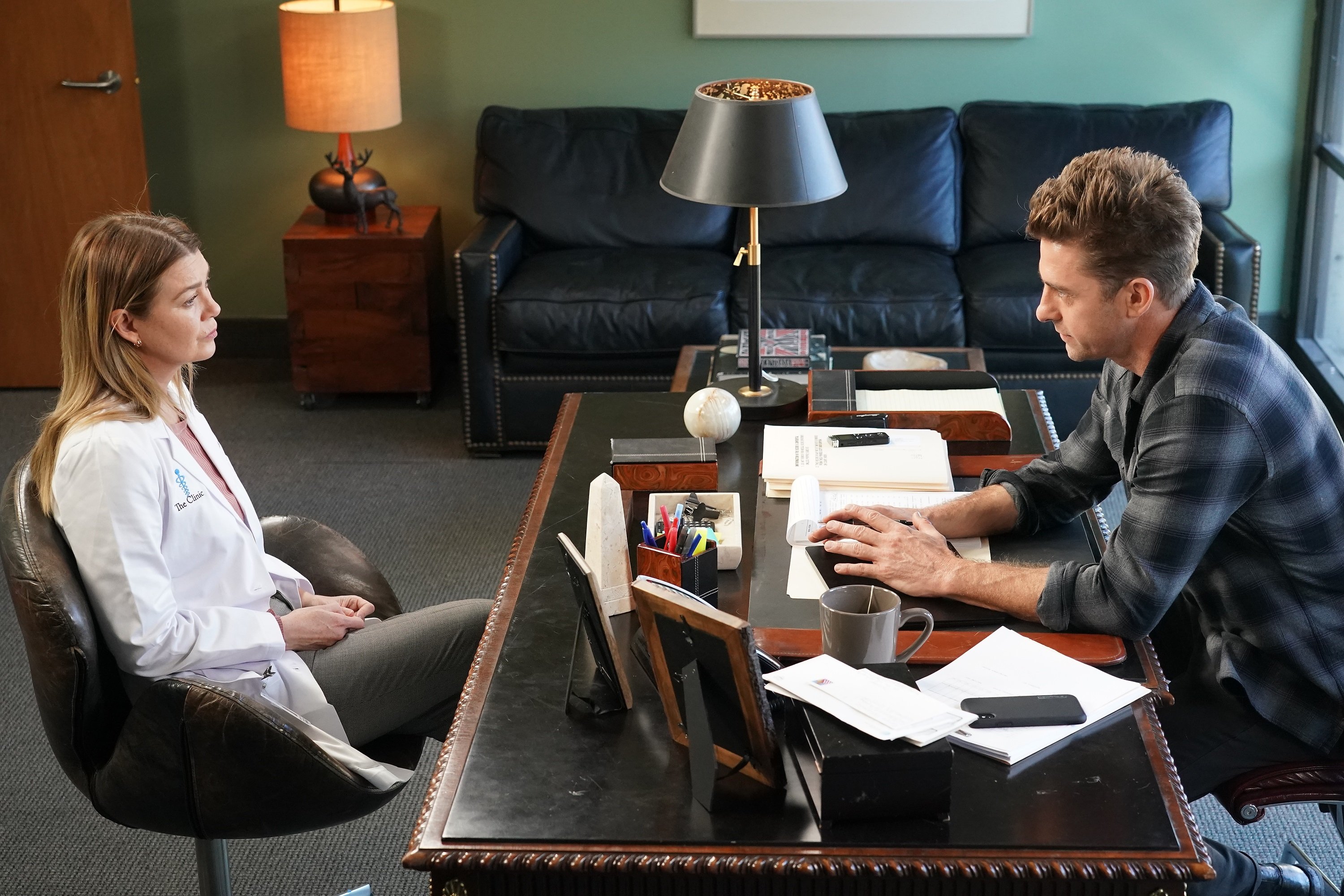 "The Grey Sloan doctors spring into action after an explosion rocks Seattle, with the incoming trauma hitting close to home," the ABC press release reads. "Owen experiences PTSD after he hears the explosion, while his sister Megan enlists help from Winston and Hayes in confidence. In Minnesota, Meredith and Amelia meet up with a familiar face who assists in their study."
Look for the Grey's Anatomy Station 19 crossover event to return to ABC on Nov. 11, 2021. Station 19 airs at 8 p.m. EST, followed by Grey's Anatomy at 9 p.m.