Why It Took Drew Barrymore 45 Years to Find Herself
Drew Barrymore was one of the biggest stars of the nineties and early 2000s. She rose from being an adorable child star to a precocious teenager and eventually to a charming, quirky woman.
Barrymore ultimately became a successful businesswoman as well, launching her own affordable beauty line. These days, Barrymore is still acting — although her biggest priority is being a mother to her two young daughters.
She's also become a vocal advocate for self-acceptance and body positivity, even though she's the first to admit that it doesn't always come easily.
How did Drew Barrymore become famous?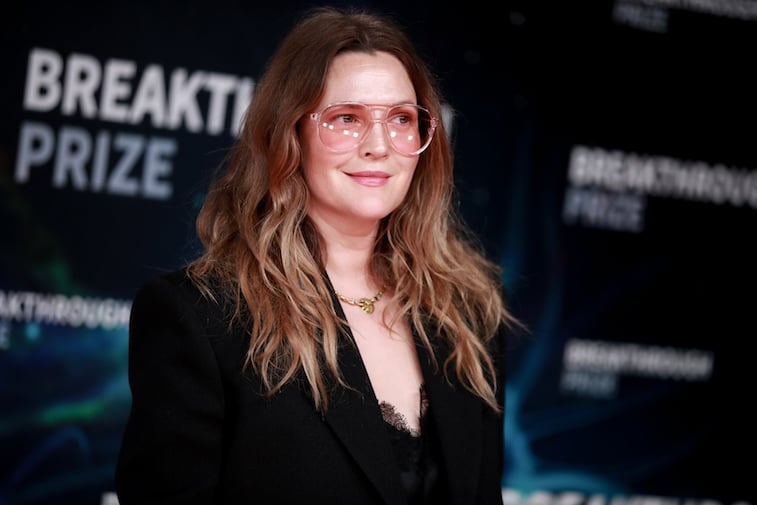 Drew Barrymore was born in 1975 into a very prestigious acting family. Her grandfather is the acclaimed actor John Barrymore and her godmother is the actress Sophia Loren. With that kind of pedigree, it was almost inevitable that young Drew Barrymore would become drawn into the world of acting.
At the age of only eleven months, Barrymore started acting in television commercials and made her film debut in the 1980 movie Altered States. 
In 1982, Barrymore achieved worldwide stardom when she played Gertie in E.T. the Extra-Terrestrial. Barrymore's performance received critical acclaim and audiences loved her precocious nature right away.
After her work in E.T., Barrymore landed roles in a wide variety of films, including Firestarter, Cat's Eye, See You in the Morning, and Far From Home. As she matured, Barrymore started playing roles that called for her to portray troubled young women, roles that Barrymore was able to personify perfectly – especially considering that in her personal life, she was going through some significant troubles. 
Drew Barrymore's struggle with addiction
Drew Barrymore's problems with drugs and alcohol began at an incredibly early age. Her parents divorced when she was only nine years old, and she began accompanying her mother to nightclubs all throughout the week.
Around this time, young Barrymore started taking drugs and partying, in order to keep up with the much-older crowd surrounding her. When she was thirteen, Barrymore checked herself into a mental institution and worked on detoxing herself from the unhealthy influences in her life. Upon her release, she legally emancipated herself from her parents.
Even once she left the institution, Barrymore continued to live life in the fast lane, posing for Playboy and appearing in a series of controversial roles. Her career thrived, however, and she became a top star of romantic comedies such as Never Been Kissed, Ever After, and The Wedding Singer.
After a string of failed relationships, Barrymore married art consultant Will Kopelman in 2012. They welcomed two daughters together – Olive, born in 2012, and Frankie, born in 2014. Although Barrymore and Kopelman divorced in 2016, they have continued to co-parent their children together peacefully. 
Drew Barrymore has finally found balance
In recent years, Drew Barrymore has been enjoying a career resurgence after a role in the hugely popular, now-canceled series Santa Clarita Diet. She focuses the majority of her time on parenting her daughters, as well as managing her Flower beauty line and working on various projects that interest her.
She has become an advocate for keeping it real on social media and has often talked about the difficulties of motherhood. 
Recently, Barrymore opened up on her Instagram page about her fluctuating body and how she has grown to accept herself for who she is. Barrymore revealed:
"I go up and I go down. The rollercoaster of my body is a challenging, but beautiful ride. I made two kids. The single most important purpose for me being on this planet is for them! It is a true miracle I was able to have these two girls. So whatever the aftermath on my body, well bring it on! That said, there have been times i have stood in my closet and just cried. Hated getting dressed. Didn't feel good. It takes so much for me to look decent. I have to eat just right and Work my ass off! I cannot fight the fact that I have the propensity to be the Pillsbury dough boy! … So DON'T Be fooled by what you see when people are thin right after baby."
Barrymore also encouraged her followers to not believe everything that they see on social media – and that now, after "only" 45 years, she has truly found herself.