Why Jaden Smith Left This Behind When He Moved Out of Will Smith and Jada Pinkett Smith's Home, According To Tyra Banks
Tyra Banks has a good explanation for what Jaden Smith's unique Father's Day gift for Will Smith really means.
Jaden Smith has moved out of Will Smith and Jada Pinkett Smith's house. In a conversation with Dancing With the Stars host Tyra Banks, Will discovered why Jaden left a personalized item behind in his move.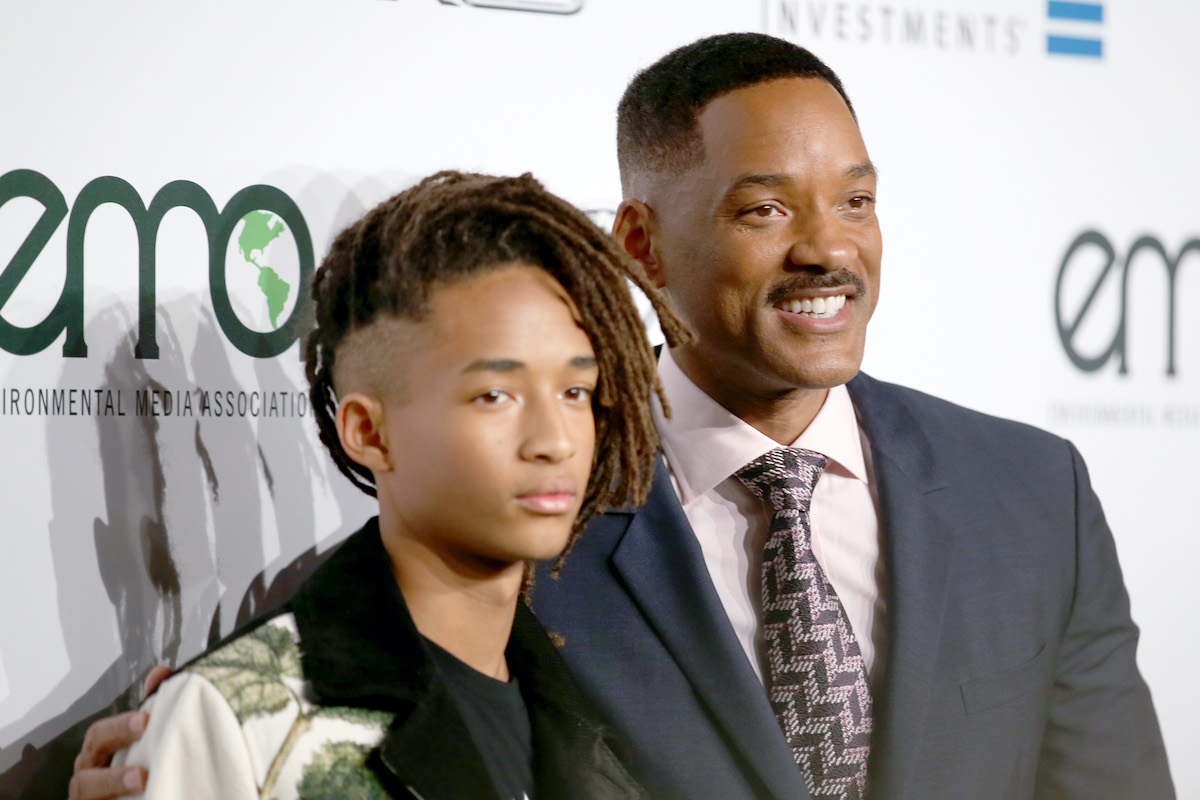 Will Smith and his family are very open about their relationship 
In the beginning of their marriage, Will and his wife were less open. Despite putting on a happy face for their wedding in 1997, Pinkett Smith admitted her unexpected pregnancy with Jaden was the primary motivator for getting married.
Now, Will and his family share a more open and honest perspective with the world. Thanks to social media and Pinkett Smith's Red Table Talk show, the couple, along with their two children, have been open with fans about their marriage struggles and the difficulties they have faced as a family. 
Naturally, when Jaden gifted Will with something unique for Father's Day, Will had to share on social media. 
Jaden Smith gave Will Smith with a silver statue of himself for Father's Day 
In 2019, Jaden gifted his father with a silver statue of himself holding his own severed, screaming head. The statue of the child turned rapper is said to represent the stoicism and anger in his music.
The statue was originally part of an exhibit at the Brooklyn Museum in April 2019. Inductees of Spotify's 2019 RapCaviar Pantheon, including Jaden, Cardi B, Juice WRLD, and Gunna, had statues erected to honor their impact on hip hop music. 
Jaden Smith left the silver statue of himself holding his head when he move out of Will Smith and Jada Pinkett Smith's home 
During a 2013 interview on The Ellen DeGeneres Show, Will and Jaden had an open conversation about emancipation. 
"I'm not going anywhere," Jaden explained to DeGeneres. "I can get anything and everything that I want at his house, so I think I'ma be there for 20-30 more years. He says as soon as I have a movie that's bigger than one of his movies, then I have to get my own house." 
"There's no reason to be living in my house no more," Will joked.
In 2017, Will's wish came true. Jaden purchased his own home, but decided to leave the statue behind. While the statue was a gift, Will jokingly explained in a Facebook video how he didn't want the statue cluttering his already limited space.
"For some reason, he thinks I want a statue of him in my place," the Will From Home host said. "I don't get nothing but a garage around this place anyway." 
Tyra Banks says there's a deeper meaning as to why Jaden Smith left his silver statue behind
In a deleted clip Will shared from Will From Home, his guest Banks addressed Jaden's unique gift. "Listen, as a parent, you let your kids be themselves," Smith said in defense of the statue. 
"When he moved out, he left a statue of himself for Jada and I to have at the house," Smith continued. Banks understood why Jaden would have left such a thing behind. 
"He's saying 'I moved out, and I love you, and I'm going to give you a piece of myself because my head is my brain and I'm independent,'" Banks justified. 
Shocked, Smith admitted he hadn't thought about his son's actions that way before. "You found an idea there," he told Banks. "Because I certainly never found one."