Jake Gyllenhaal Breaks Down Why He Finds Bathing 'Less Necessary'
Jake Gyllenhaal is an actor and producer, a prestigious member of the Gyllenhaal family of performers, artists, and other creative types. He has been in the entertainment industry since the late '80s, and these days, he is considered to be one of the finest actors in Hollywood. Gyllenhaal, who is often considered to be a bit of an eccentric, likes to keep to himself when he isn't working, and rarely opens up for intimate interviews. However, in a recent interview that the actor did for his fragrance collaboration, he revealed a few interesting tidbits about his personal life — including how he feels about bathing in general.
What did Jake Gyllenhaal say about his cleanliness ritual?
Gyllenhaal doesn't often work with designers for special launches and collaborations, preferring to keep the emphasis on his acting career. However, the actor recently decided to work with Prada on an exclusive fragrance that has fans buzzing.
In an interview with Vanity Fair to promote the fragrance, Gyllenhaal chatted about his shower routine, admitting that his hygiene habits have changed over the years: "I always am baffled that loofahs come from nature. They feel like they've been made in a factory but, in fact, it's just not true. Since I was young, it's amazed me."
Gyllenhaal went on to say that "more and more I find bathing to be less necessary, at times. I do believe, because Elvis Costello is wonderful, that good manners and bad breath get you nowhere. So I do that. But I do also think that there's a whole world of not bathing that is also really helpful for skin maintenance, and we naturally clean ourselves."
Jake Gyllenhaal is a firm believer in having a good skincare regimen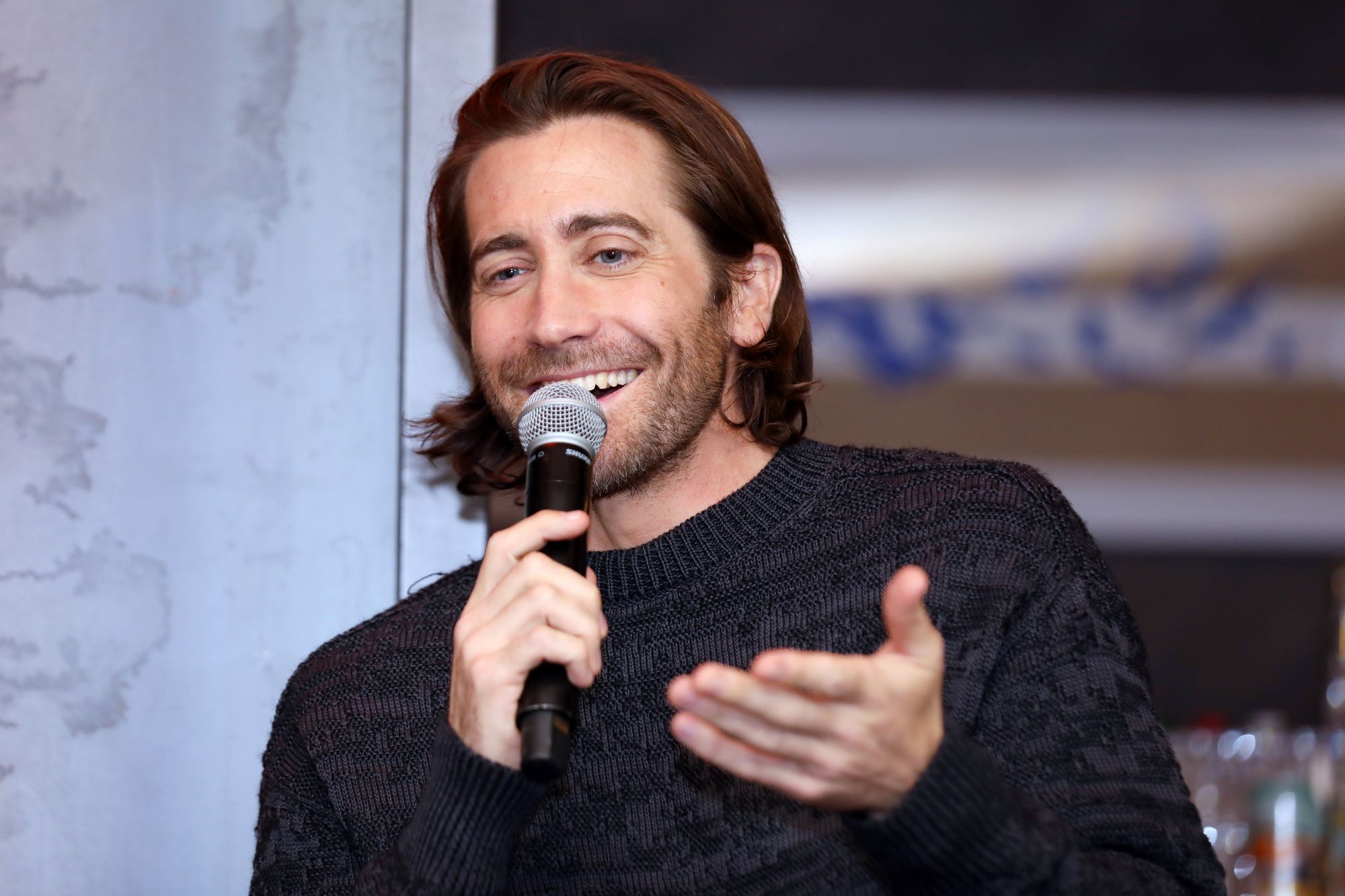 Even if Gyllenhaal isn't the biggest fan of bathing, he is a big believer in taking care of his skin. The actor easily looks younger than his 40 years, probably due to his devotion to a good skincare routine. As reported by Elle, Gyllenhaal claims that "sweating" is the key to overall wellness, meaning a good gym session is always in order. He has also stated that rest is key to maintaining good skin — as is regular exfoliation to keep skin fresh and flake-free.
Gyllenhaal has taken a lot of cues from his sister, fellow actor Maggie Gyllenhaal, especially as it relates to his skincare routine, stating that "she has taught me since I was a kid (that) skincare is important. It's really important, particularly nowadays as men."
What is Jake Gyllenhaal best known for?
Gyllenhaal might take great care of his skin and overall health in real life, but in his professional life, he is best known for his penchant for playing psychotic or unstable characters — such as Donnie Darko, his big breakthrough role in 2001. In the two decades since, Gyllenhaal has earned a reputation for being a fearless actor, willing to go to great lengths to portray a character. A few of his best-known parts include roles in Zodiac, Nocturnal Animals, Prisoners, Enemy, and Nightcrawler.
Gyllenhaal has also acted on Broadway, earning acclaim for his work in productions like Sunday in the Park with George. Of course, his romances with high-profile stars have also made headlines over the years, in particular, his short-lived love affair with singer Taylor Swift. The two reportedly dated in late 2010 through early 2011, and even though neither star has spoken publicly about the relationship, Swift has written several songs that are allegedly about Gyllenhaal. Through it all, Gyllenhaal has kept the focus on his work — and has become one of Hollywood's most respected actors because of it.
RELATED: How Did 'Spider-Man: Far From Home' Star Jake Gyllenhaal Become Famous?