Why Janet Jackson Wouldn't Speak to Justin Timberlake for Years
Justin Timberlake just issued an apology to Britney Spears and Janet Jackson for how he treated them in the past. So, what happened between Jackson and Timberlake — and why wouldn't Jackson speak to Timberlake for years? Here's what we know.
Justin Timberlake and Janet Jackson made headlines after the Super Bowl debacle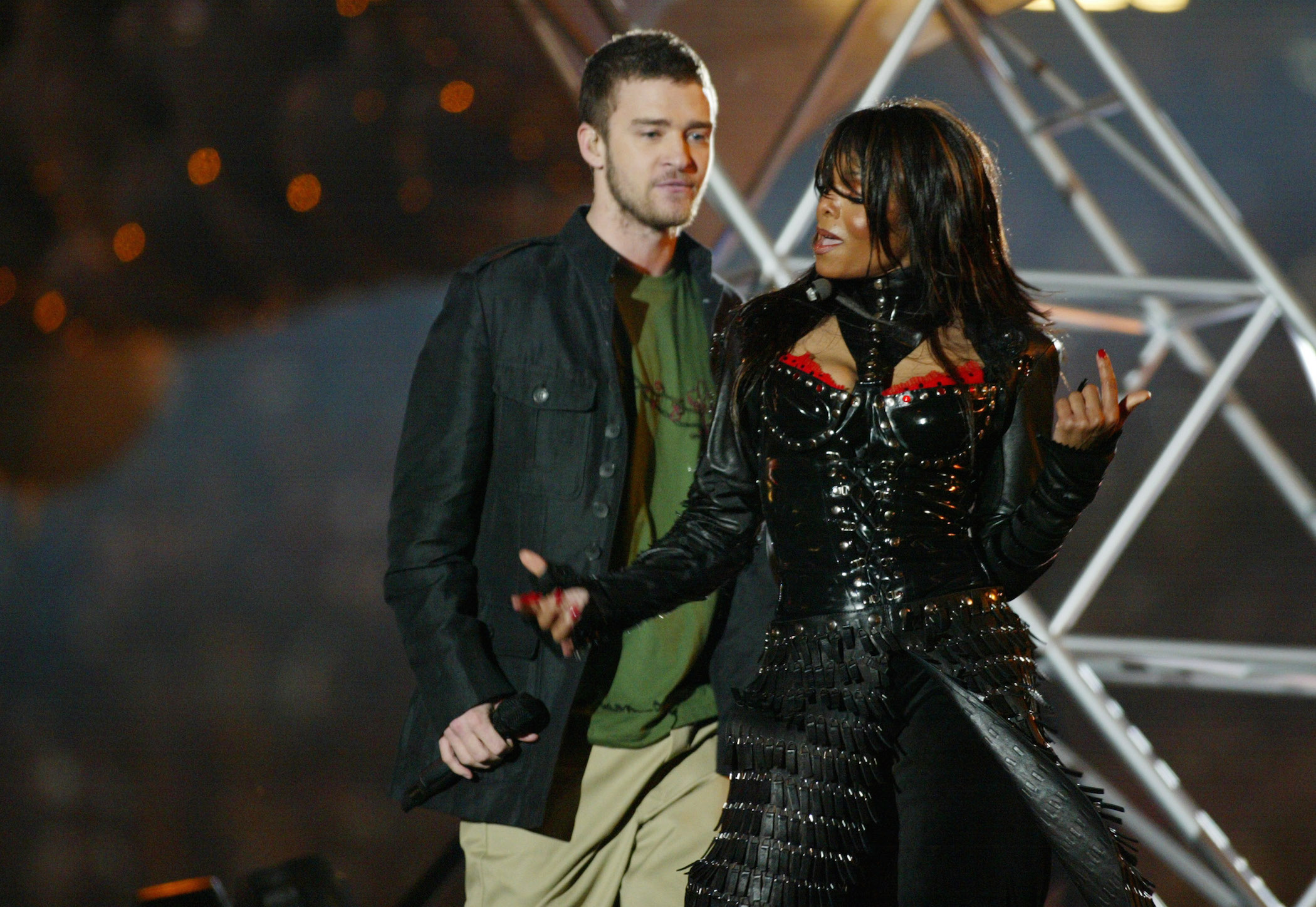 Timberlake and Jackson geared up for the performance of a lifetime back in 2004. Unfortunately, it ended in disaster. USA Today explains Jackson had a part of her top that Timberlake was supposed to rip off. Instead, he ripped off her entire top, exposing her breast mid-performance.
The wardrobe malfunction caused a ton of chaos. Over 140 million viewers saw the slap, and hundreds of thousands of complaints rolled in, resulting in a ton of money loss for the network and the stars.
"I was upset and I'm still upset about it," Jim Steeg, the NFL's point person for the halftime show, stated. "The thing that bothered me the most about it is I didn't think the institution was respected. I thought the Super Bowl was kind of the pinnacle for everybody, and I didn't think it was respected as an institution.''
The show's producer, Salli Frattini, had little good to say about Jackson, too. "I believe [Timberlake] kind of manned up and talked about it all and I'm not sure she really did, you know?'' Frattini said. "I'm glad his career has continued to flourish. I'm still a supporter and I have no regrets and disregard for Justin." Frattini continued by stating Jackson didn't handle the situation as well as Timberlake.
Janet Jackson said Justin Timberlake reached out, but she didn't answer
Years after the Super Bowl tragedy, Jackson was still talking about what had occurred. She sat down with Oprah Winfrey in 2006, and Winfrey asked her how she felt.
According to Jackson, she issued an apology she later regretted. "It was an accident," Jackson said of the Super Bowl failure. "Management that I had at the time, they thought it was important that I did. … I said to them, 'Why am I apologizing?'"
As for Timberlake, Jackson noted he reached out to her — but she had yet to respond. "Justin, we were friends," she told Winfrey. "Not that we aren't now, we haven't spoken. … I have to say, just to let people know, that Justin has reached out. We haven't spoken, but he has reached out to speak with me, and, like I said, friendship is very important to me, and certain things you just don't do to friends. In my own time."
Justin Timberlake made a number of statements at the time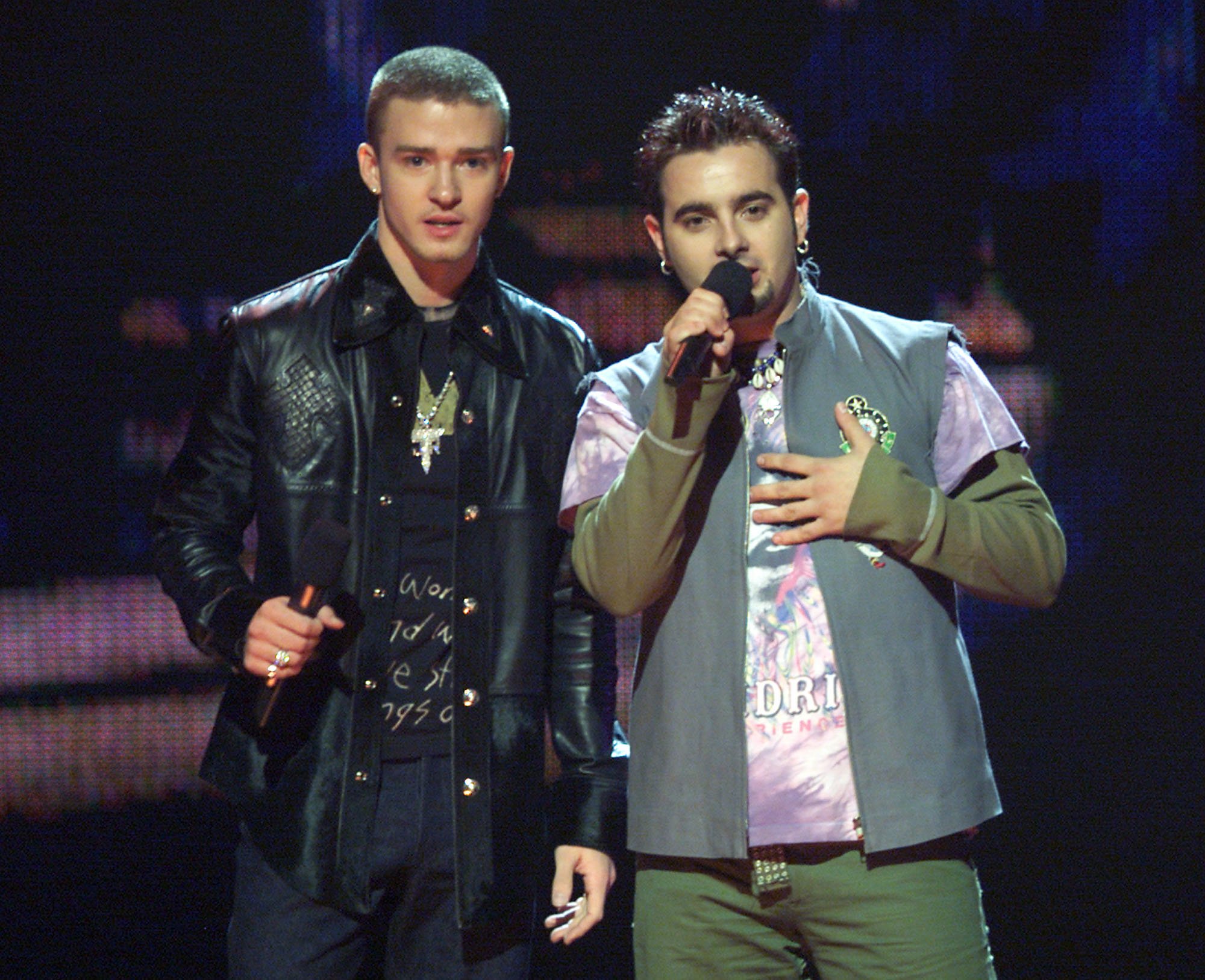 So, why didn't Jackson speak to Timberlake? It seems a few of his initial comments about the show may be why. When Timberlake was questioned about the Super Bowl in 2004, he told Access Hollywood, "Hey man, we love giving ya'll something to talk about," Billboard reports.
Following that comment, he started to get more serious about the situation. "If you consider it 50-50, then I probably got 10% of the blame," Timberlake said in 2006. "I think America is harsher on women. I think America is unfairly harsh on ethnic people. If there was something that I could have done in her defense … I would have."
Now, in 2021 and following the release of a documentary about Spears' life, Timberlake took to Instagram to publicly apologize once again. "I specifically want to apologize to Britney Spears and Janet Jackson both individually, because I care for and respect these women and I know I failed," he wrote. "The industry is flawed. It sets men, especially white men, up for success. It's designed this way. As a man in a privileged position, I have to be vocal about this."
Check out Showbiz Cheat Sheet on Facebook!