Why Jennifer Garner Said Her First Marriage to Scott Foley 'Just Imploded'
A-lister Jennifer Garner is often in the headlines for her relatable social media posts and enviable friendship with Barefoot Contessa Ina Garten. Yet the 13 Going On 30 star has also been newsworthy due to her high-profile marriage to Ben Affleck in 2005, which resulted in divorce 13 years later.
Few may remember that Garner was previously married to Scandal star Scott Foley. Later commenting on the relationship, Garner revealed that she and Foley were in over their heads at the time.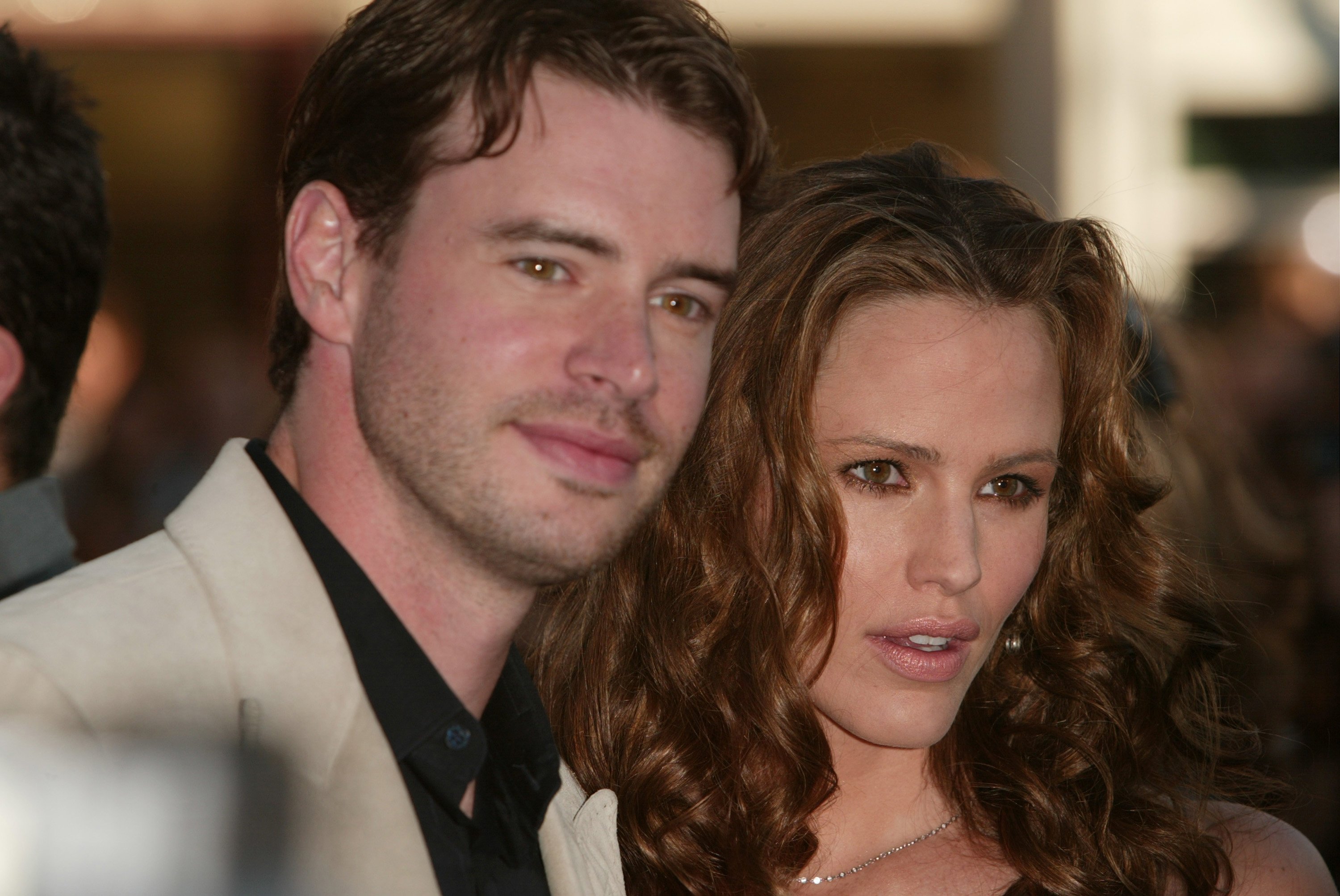 Jennifer Garner met Scott Foley pre-fame
Garner appeared on the series Felicity in 1998 for two episodes. Foley was a cast member on the show, and the two hit it off. They tied the knot in 2000.
After meeting Garner on Felicity, famed director J.J. Abrams cast her in the ABC hit Alias. Skyrocketing to stardom as undercover agent Sydney Bristow, Garner's rising fame began taking a toll on her marriage with Foley.
The couple announced their separation in April 2003. Garner shared how the glare of Hollywood can impact relationships.
"Everything is speeded up here," Garner said, according to InStyle. "It is a fast-lane life, and if something is not working, it is considered best to end it without much thought. If we lived where I was brought up [West Virginia], we would probably still be together."
'We didn't have a shot'
Following her split from Foley, Garner began dating Alias co-star Michael Vartan. Yet the True Blood star insisted that their breakup wasn't caused by any outside romantic entanglements, but rather the pressure of Garner's growing celebrity status.
"Nobody else was involved," Foley told TV Guide, according to People. "Jennifer became a huge celebrity. She became a huge star, and she deserved everything she got. There was no other relationship, there was no infidelity, nothing. People get divorced, you know? Through no one's fault and everyone's fault."
The Miracles from Heaven star echoed Foley's comments, noting how they were both sideswiped by Garner's success in the spotlight.
"[Scott's] a great guy," Garner said, as reported by Allure. "We were full-on grown-ups, but looking back I'm aware we did not know what hit us. We didn't have a shot. He's a really good guy, and we just imploded."
'Elektra' star considered divorce 'crushing'
Following her divorce from Foley, Garner commented that their tying the knot may have come too early.
"Everyone reaches maturity at different times," the Peppermint star explained. "I wish I'd known to wait for marriage until I was 30 or over; I did marry in my 20's and I found divorce a crushing experience. I thought the divorce statistics would never apply to me – I was beyond heartbroken when they did."
Foley went on to marry actor Marika Domińczyk. The couple have three kids. Garner and Affleck divorced in 2018 and continue to co-parent their three children. Through it all, Garner still believes in the beauty of marriage and knows time will heal.
"I'm a pretty hard worker," she told Vanity Fair in 2016. "It's one of the pains in my life that something I believe in so strongly I've completely failed at twice. You have to have two people to dance a marriage. … it's always easier to focus on the ways that you feel hurt. But I know that, with time and some perspective, I'll have a clearer sense of where I let the system down, because there's no way I get off in this."