Why 'Jeopardy!' Alum Matt Amodio Says James Holzhauer and GOAT Ken Jennings Are 'Really Intimidating'
Former Jeopardy! champ Matt Amodio continues his turn in the spotlight after his 38-game winning streak. Knocking game show alum James Holzhauer out of second place most consecutive wins in the show's historys and earning over $1.5 million in his impressive victory run, the Ph.D. student recently shared his thoughts on possibly competing against Holzhauer and Jeopardy! GOAT Ken Jennings.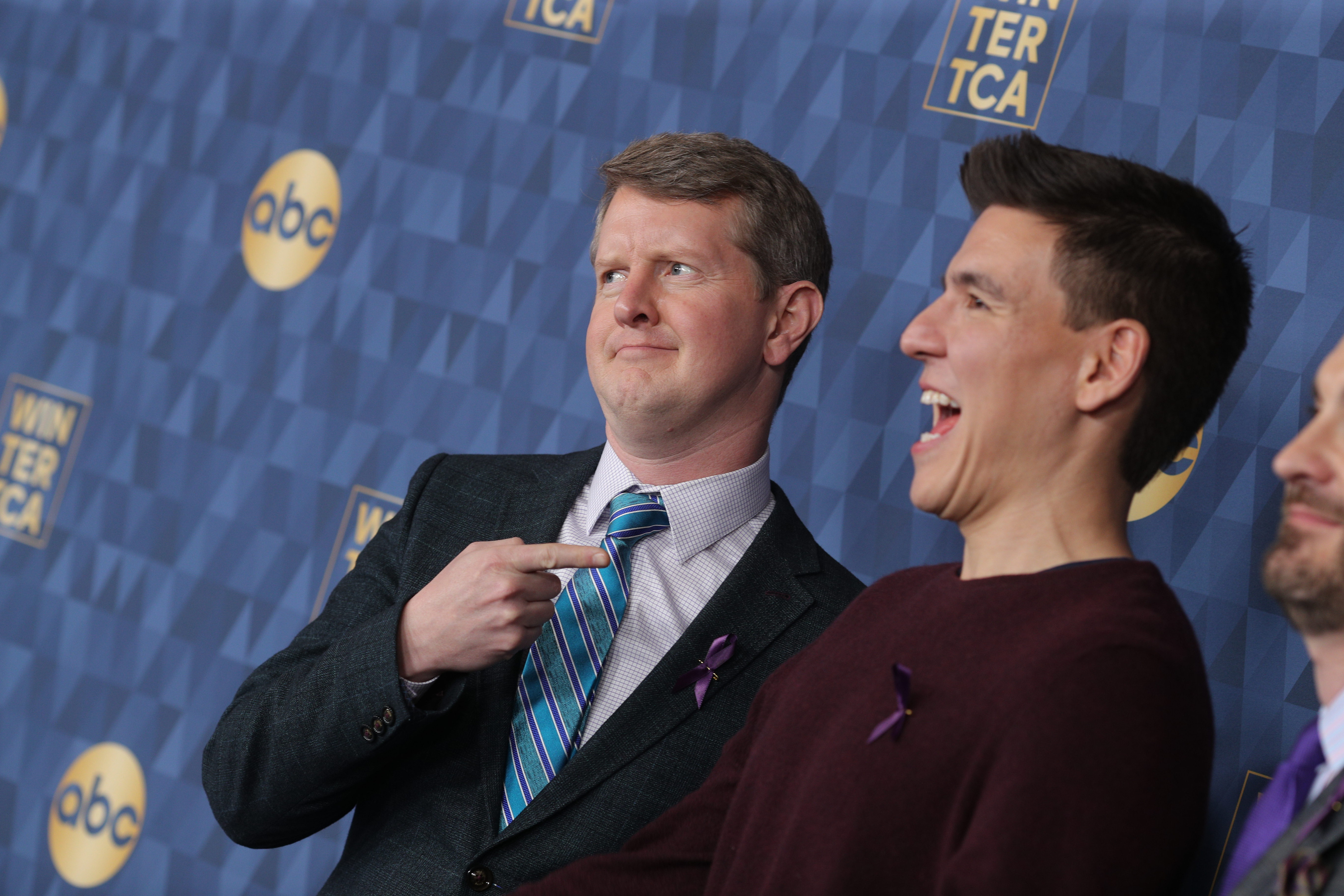 Matt Amodio considers himself 'laid back'
Amodio was recently a guest on The Dan Patrick Show and asked to compare himself to Jennings and Holzhauer.
"Holzhauer is cocky, Jennings is a know-it-all," Patrick commented. "How would you describe… what is Matt Amodio?"
The Yale student earned a "class act" status during his run on Jeopardy! and often downplayed his apparent intelligence. Amodio agreed that his predecessors' mastery of the quiz board could be off-putting to viewers.
"I tried to have a more laid-back persona than that," Amodio remarked. "They're really intimidating, and they create a barrier between the average person and them. And I think I'm a lot more like the average person, so I'm trying to convey that."
'Jeopardy!' champ 'would love' to face off with GOAT Ken Jennings and James Holzhauer
Amodio secured a spot in the 2022 Jeopardy Tournament of Champions and will possibly compete against Jonathan Fisher, who ended his 38-game stint. Patrick asked if he'd like to go up against Jennings and Holzhauer one day.
"I would love to have the opportunity," the Ohio native replied. "I'm sure they would wipe the floor with me, but it would be fun."
The computer science major revealed that contestants can be different on camera from their true personalities behind the scenes.
"It would be fun to see what they would be like in person," Amodio said. "You have to have a persona on camera, and I don't know if that's actually what they are."
Matt Amodio is a fan of the two 'Jeopardy!' stars
Onscreen personas aside, Amodio isn't shy about sharing his admiration for Jennings and Holzhauer. He noted his continued shock at bumping Holzhauer out of second place for consecutive wins.
"I treasure Ken – He is the greatest of all time," Amodio previously told Cleveland 19 News. "I know myself pretty well and I know I'm no James Holzhauer, so to see me above him on the record book – it just doesn't make sense. This is better than I had optimistically dreamed of."
Amodio tends to be an introvert, and credited his Jeopardy! experience for helping him come out of his shell.
"The one thing that has changed in me is that before Jeopardy!, I had 'performance mode' and then 'internal mode,'" he wrote in an article for Newsweek. "I'm introverted, so when I would go to a meeting, or out with friends, I would say to myself, 'OK, you're now in performance mode. You have to do better than you would otherwise do.' But now, I feel a bit more outgoing. I feel I can just be myself around people instead of having those two different modes."