Why 'Jeopardy!' Champ James Holzhauer Wouldn't Want To Guest Host: 'I'm Glad It's Not Me Up There'
This week, Jeopardy! is scheduled to air its final episodes with longtime iconic host, Alex Trebek, who died on Nov. 8. The show's producers have been recruiting guest hosts to man the quiz board beginning on Jan. 11, leading off with Jeopardy! Greatest of All Time winner Ken Jennings.
Jennings won the coveted title in January 2020 against fellow champs James Holzhauer and Brad Rutter. Holzhauer earned the moniker "Jeopardy James" after cleaning up on the game show in April 2019, using a very specific strategy that earned him over $2 million. Yet the professional gambler isn't in any hurry to try his luck as a guest host of the famed trivia competition.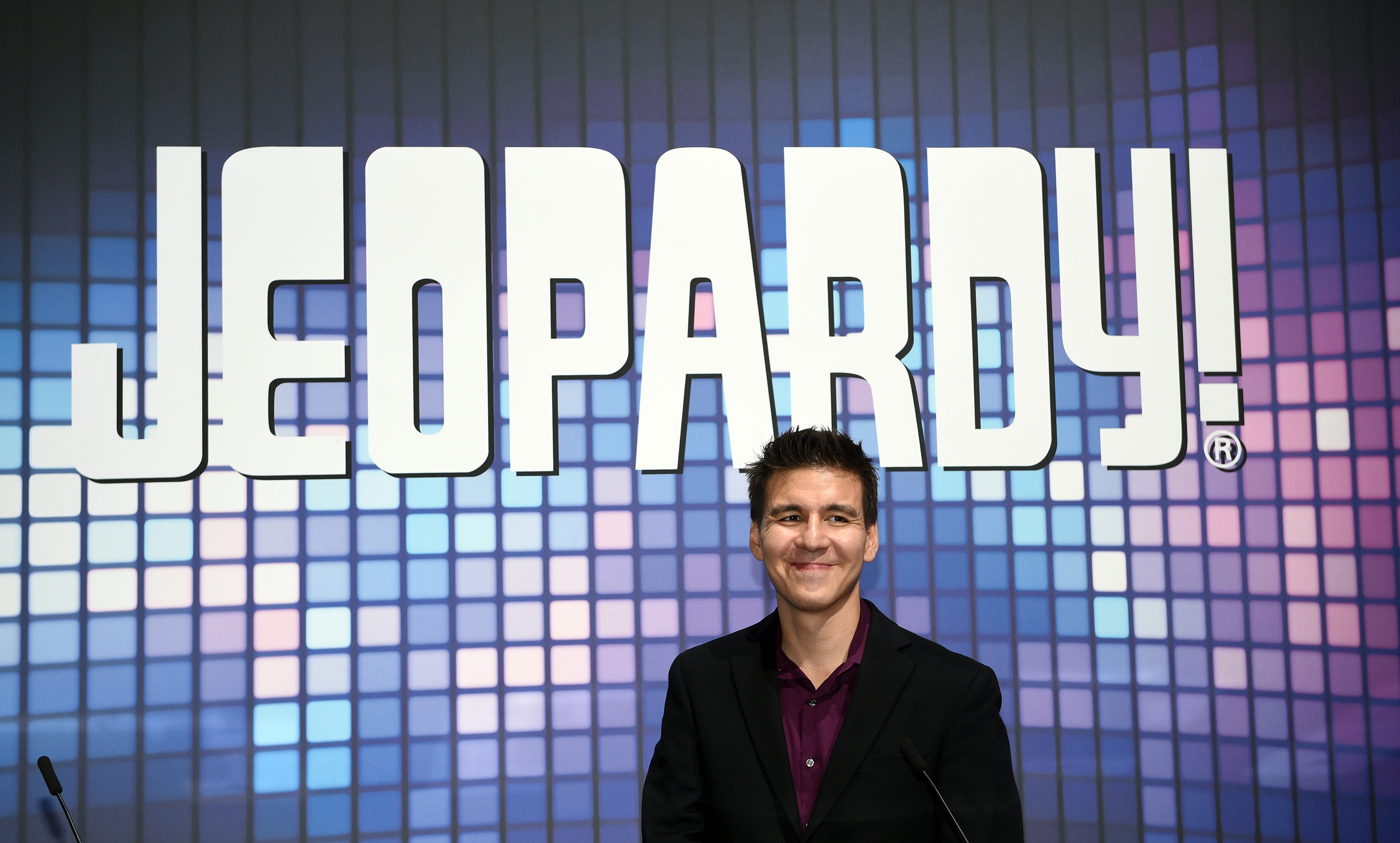 Continuing the 'Jeopardy!' legacy
Trebek served as host of Jeopardy! since its syndicated premiere in 1984. While it's difficult for loyal fans to imagine the trivia game without Trebek at the helm, executive producer Mike Richards stressed the importance of carrying on the show as a tribute to the late quiz master.
"Alex believed in the importance of Jeopardy! and always said that he wanted the show to go on after him," Richards said in November 2020, according to NPR. "We will honor his legacy by continuing to produce the show he loved."
Jennings is aware that he can never take Trebek's place, but intends on doing him justice in his guest role.
"There will only ever be one Alex Trebek," Jennings tweeted after the announcement was made, "but I'm honored to be helping Jeopardy! out with this in January."
'Jeopardy James' noted the 'pressure' for guest hosts
With the ratings boon achieved by Jeopardy! The Greatest of All Time tournament last year, ABC recruited Jennings, Holzhauer, and Rutter to head the new game show The Chase scheduled to premiere Jan. 7. While promoting the series last month, Holzhauer was asked if he had any plans to guest host Jeopardy! like his pal Jennings. Apparently, he's not in any hurry to man the quiz board.
"Given the pressure that's involved in anyone not named Alex Trebek having the job, I'm glad it's not me up there," Holzhauer said in December 2020, as reported by the Seattle Times. "I think [Ken] will do the best job he can. That's all we can ask of him."
Rutter added that while Trebek will always be the first choice as Jeopardy! host, he's confident Jennings will be an effective stand-in.
"We would all rather see Alex, I think it's fair to say," Rutter adds, "but if it's going to be anyone else, I'm glad it's [Ken]."
'The Chase' reunites 'Jeopardy's' most famous players
According to Variety, The Chase is described as "a ruthless quiz genius determined to stop contestants from winning cash prizes. Each week, new contestants face-off against the Chasers (Holzhauer, Jennings, and Rutter) in a battle of brain power." The 60-minute competition features The View's Sara Haines as host, and provides viewers with the entertaining trio from Jeopardy! fame.
"You've got these familiar faces from Jeopardy!" Jennings explained. "If you watched the G.O.A.T. tournament, you remember how fun that is when you put that back-and-forth and riffing on top of a strict, serious quiz show format."
Holzhauer is clearly looking forward to the humorous banter the three trivia champs have mastered while competing.
"It will be fun to have a friendly rivalry with Ken and Brad," Holzhauer told the Review Journal in November 2020. "And I'm sure they'll let me hear it if a team ever beats me."