Why 'Jeopardy!' Champ Matt Amodio Isn't a Fan of This James Holzhauer Strategy
Contestant Matt Amodio is having quite a run on Jeopardy! Now tied in third place for most consecutive wins in the show's history, Amodio is edging into GOAT territory with Jeopardy! legends Ken Jennings and James Holzhauer.
While the Ph.D. student learned some tips from watching Jennings over the years, Amodio isn't a fan of a profitable strategy from Holzhauer.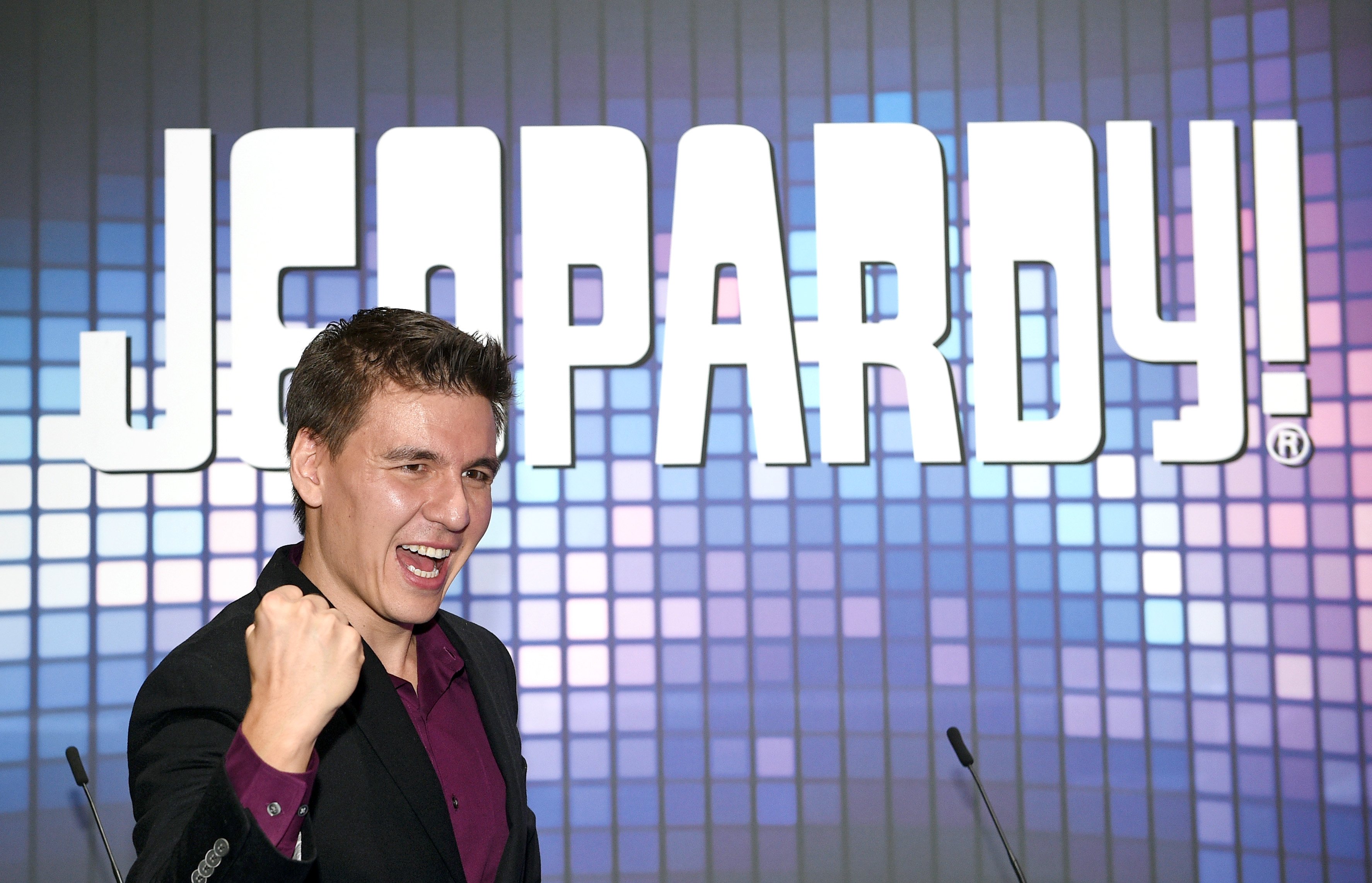 Matt Amodio said James Holzhauer's gambling style 'does not come naturally to me'
Holzhauer revealed on Jeopardy! that he is a pro gambler, which became apparent whenever he landed on a Daily Double clue. Always going "all in" and betting his entire amount of winnings, Holzhauer's strategy earned him big bucks. But Amodio admitted he isn't a fan of taking such a big risk.
"The problem is, he's a gambler, professionally, and I am a 'minimize the risk at all costs' type of personality," the Yale student told Entertainment Weekly. "There are times when I know a big wager is mathematically the right thing to do, and I just hate it. I really hate it."
Though Amodio prefers to be more conservative in his wagers, he tries to take on the "go big or go home" approach.
"I think [James] reveled in that adrenaline, and I just really, really wish it wasn't the right thing to do," the Jeopardy! champ said. "I try to suck it up and do it anyway, but it does not come naturally to me."
RELATED: 'Jeopardy!' Champ James Holzhauer's Wife Brought Home Some Big Bucks After Winning on This Game Show
'Jeopardy!' champ finds his info online
During Holzhauer's 32-game winning streak, he revealed that he learned a great deal of trivia knowledge from children's books. Amodio tends to use a different resource for gaining wisdom.
"I'm not sure what children's books he found that have all of this awesome information," Amodio remarked. "But my main source is Wikipedia. I don't know how people got knowledge prior to the age of the internet. I usually just start the evening on a particular single question, but then fall into 15 links from that page, and each of those links gives me 15 other links."
The Ohio native now covers subjects that he used to shy away from, such as pop culture, to gain momentum on the quiz board.
"I just read as much as I can and hope to remember some of it," Amodio said. "That's how I would spend the evening in general [before Jeopardy]; it just would tend to be on stuff I'm more interested in, rather than intentionally shoring up gaps."
Matt Amodio took notes from 'Jeopardy!' GOAT Ken Jennings
Amodio opted to study Jennings in action in the hopes of getting some winning tips from the Jeopardy! GOAT.
"I think that my strategy going in was watch Ken, and try to do whatever Ken does," he explained. "He's done TED talks, he does podcasts, and he drops a little bit of knowledge here and there, like, 'When I was trying to get in on the buzzer I would just listen to the cadence of the voice and try and view it like a musical meter and get the rhythm and stuff.' So I would just take any notes I could from him."
RELATED: Why 'Jeopardy!' Champ Matt Amodio Revealed This Fear on the Air
While he doesn't always follow Holzhauer's penchant for risking big stakes, Amodio has still benefitted from some of his strategies.
"James brought in a lot of probability-based analysis in terms of which clue selection to do," Amodio said. "I just remembered how they did it, and I'm hoping that I'm imitating it as best as I can."