Why 'Jeopardy!' Champion Ken Jennings Stopped Going 'So All-Out on Every Game'
Ken Jennings is a Jeopardy! legend. But believe it or not, he didn't give every single game during his historic 2004 run on the iconic game show his absolute all. Keep reading to learn why the 46-year-old held back on some games. 
Ken Jennings wins 74 games of 'Jeopardy!'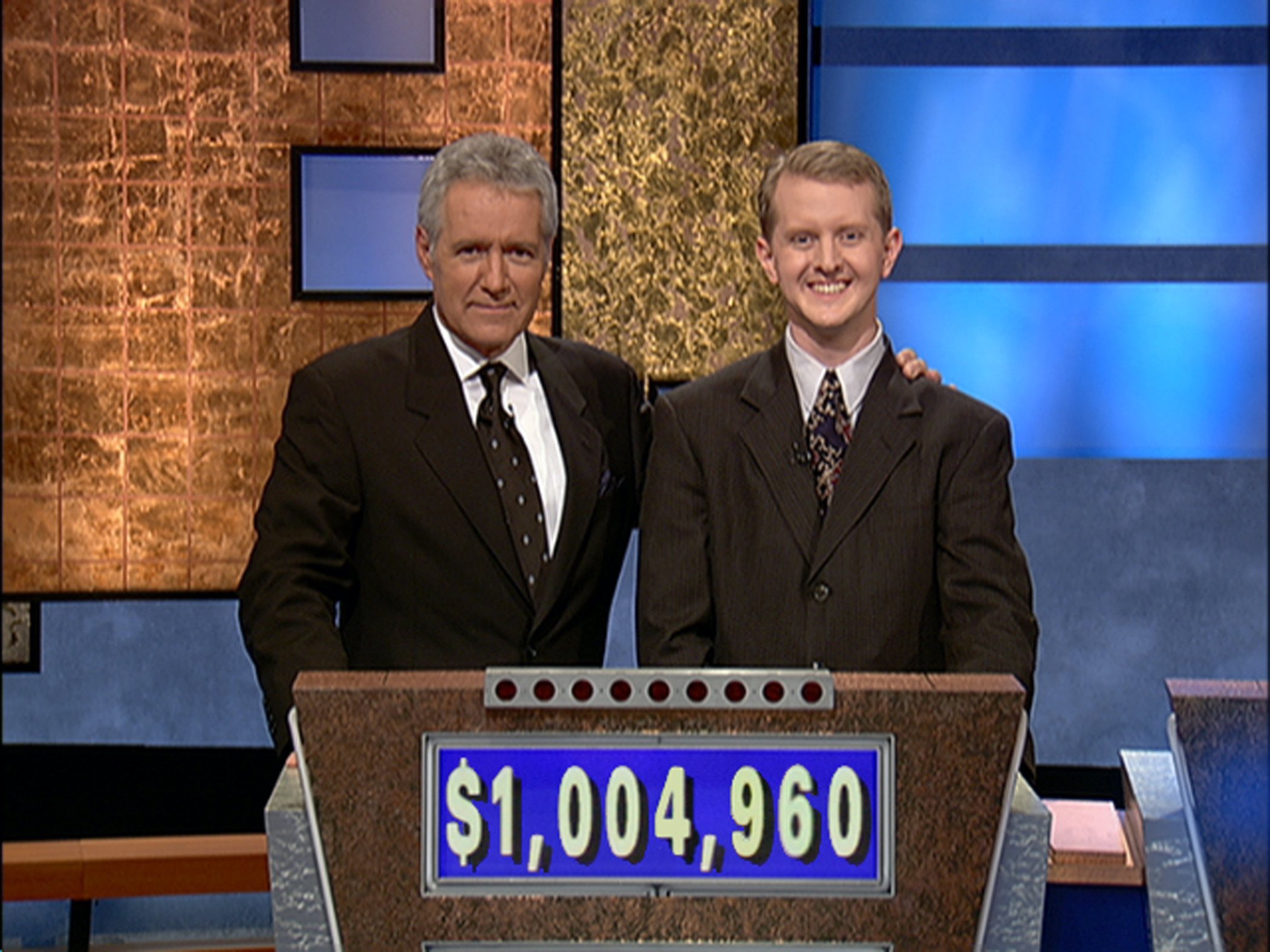 RELATED: 'Jeopardy': Ken Jennings Responds to Being Called a 'Natural Successor' to Legendary Host Alex Trebek
Born in Washington, Jennings is a Jeopardy! legend because during his original run on the show in 2004 he made it 74 games before losing. Since then no other contestant has come close to beating his record. 
According to the Jeopardy! Hall of Fame tracked by the game show's official website, James Holzhauer holds second place behind Jennings with 32 consecutive games won in 2019. Julia Collins is currently in third place with a 20-game winning streak. 
He earns more than $2 million
Jennings didn't just win an astounding number of games, he earned a lot of cash too. He made $2,520,700 in prize money. He currently holds the record for the highest winnings in regular-season play. As for all-time winnings, that title goes to another notable Jeopardy! champion, Brad Rutter. He holds the title with $4,938,436 in earnings. 
Ken Jennings doesn't go 'all out' because 'Jeopardy!' is 'a marathon'
In April 2019, Jennings spoke with WIRED during Holzhauer's winning streak. At the time Holzhauer had already won 11 games and he'd go on to win 32. Discussing what it's like to play such a large number of games, Jennings explained that during his 74-game winning streak, he realized early on he'd have to conserve energy and not give every game 110% so to speak.
RELATED: 'Jeopardy!': Ken Jennings Finally Reveals the Secret to His Historic 2004 Win
"I remember going all out on every game when I first started playing and just being a wreck at the end of the day," Jennings said. "After a few weeks of that I realized, I want to have something left in the tank. From that point, I wasn't quite so all-out on every game, because I knew I might be doing it all afternoon."
Five episodes of Jeopardy! are taped in a day and the show tapes twice a week. So, if a contestant like Jennings keeps winning, they will spend hours on the stage.
He also said to consider the physical and mental things at work standing behind a podium on the show's famous set buzzing in on clues read by Trebek in front of a studio audience. 
RELATED: 'Jeopardy!': What Happens to 'Problematic' Clues, According to a Head Writer on the Game Show
"It's not a sprint, it's a marathon," he said. "You're going to be at Jeopardy! all day. You're going to be playing all afternoon. Your head's going to hurt from the mentally taxing aspects of playing a game, your feet are going to hurt from standing on the stage for hours and hours."
Other contestants on 'Jeopardy!' exhaustion
Winning 20 games of Jeopardy! In a row made champion Julia Collins look at Jennings' historic win differently. After her time on the show ended in 2014, Collins said the experience gave her a "new appreciation" for Jennings. " He went home, went to work, spent time with his family," she said. 
She called her experience on Jeopardy! "exhausting," saying she used the days off between tapings to recharge. "I spent the Thursday through Sunday between weeks at home, kind of catatonic, just wiped out. And he [Jennings] did that over and over and over again." 
RELATED: Which 'Jeopardy!' Legacy Has the Higher Net Worth: Ken Jennings or James Holzhauer?