Why Jersey Shore's "JWoww" Farley and Roger Mathews are Getting Divorced
It was recently announced that Jersey Shore's Jenni "JWoww" Farley filed for divorce from Roger Mathews after almost three years of marriage. The pair met while filming Jersey Shore and married in October 2015. Here's why Jersey Shore's JWoww Farley and Roger Mathews are getting divorced. The divorce isn't a surprise to everyone Although the …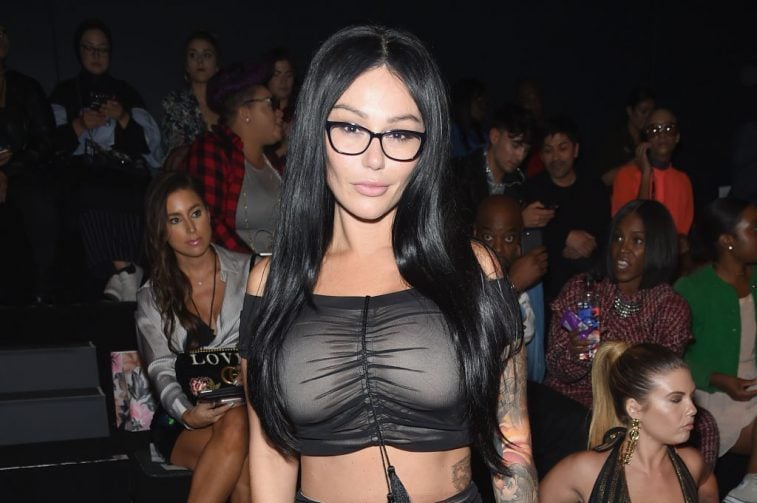 It was recently announced that Jersey Shore's Jenni "JWoww" Farley filed for divorce from Roger Mathews after almost three years of marriage. The pair met while filming Jersey Shore and married in October 2015.
Here's why Jersey Shore's JWoww Farley and Roger Mathews are getting divorced.
The divorce isn't a surprise to everyone
Although the divorce might be a surprise to you, those close to JWoww and Roger knew a breakup was bound to happen. A source told Us Weekly JWoww and Roger's breakup was "a long time coming." The source also said people close to the couple were rooting for them and hoping they would work out their differences, but it just wasn't meant to be. "Everyone was hoping they'd work it out, but it didn't happen," said the source in an interview with US Weekly.
Earlier in 2018 there were reports of possible strain in JWoww and Roger's marriage. He posted messages on Instagram in January where he said JWoww was having a mid-life crisis and visiting Miami so she could shoot scenes for Jersey Shore: Family Vacation.
US Weekly also reports Roger and JWoww seemed to have differences when it came to how they spent their time and lived their life. Said an US Weekly source, "Roger was supposed to appear on the second season of Jersey Shore reunion regularly, but decided right before Jenni left that he didn't want to do it. He doesn't like being the center of attention. He is fine with who Jenni is, but never had any desire to be famous or on TV. He lets her do her thing and doesn't get in the way."
The custody and child support arrangements
JWoww and Roger have two young children together, Greyson Valor, 3, and Meilani Alexandra, 2. The documents state she wants to maintain primary residential custody of the children. JWoww has also asked for Roger to pay child support, health insurance and provide for additional medical costs. JWoww also wants a life insurance policy to be taken out on each child, with her named as a trustee.
Why JWoww filed for divorce
E! News reports Farley began divorce proceedings in Ocean County, New Jersey, stating "irreconcilable differences." She also says her marriage had been in trouble for six months prior to the separation. "The Plaintiff and the Defendant have irreconcilable differences which have caused the breakdown of the marriage for a period of at least six months which make it appear that the marriage should be dissolved and that there is no prospect of reconciliation," said JWoww's complaint according to App.com.
How the property will be divided
The reality TV star also states what she wants to happen with the couple's property. JWoww requested equitable distribution of all property acquired during the marriage.
Snooki's reaction
Nicole "Snooki" Polizzi was understandably upset about her friend getting divorced. "Stop I'm crying," she posted on E! News' Instagram. She also declared her support and said she and JWoww will be friends forever.
Roger is determined to win JWoww back
Roger says he is not done with his marriage to JWoww. He posted a message on Instagram saying he was determined to win his wife back:
My wife filed for divorce … She just grew tired of the repetitive pattern that we fell into. Again, I am not going to get into detail, but it was a repetitive pattern and not a good one. But here's what's also true, I'm not done fighting. I'm going to win my wife back. I'm going to win her affection back. I'm going to win her love back. I have no intention of being a single dad. We're in counseling, so there is hope. It ain't over till the fat lady sings.
Check out The Cheat Sheet on Facebook!