Why Jessica Simpson Is Just Fine With Her 8-Year-Old Daughter Reading Her Memoir, 'Open Book'
When actress and singer Jessica Simpson released her memoir, Open Book, in Feb. 2020, her fans and readers got what they were expecting: details and back stories on her marriages, love affairs, and alcohol abuse struggles.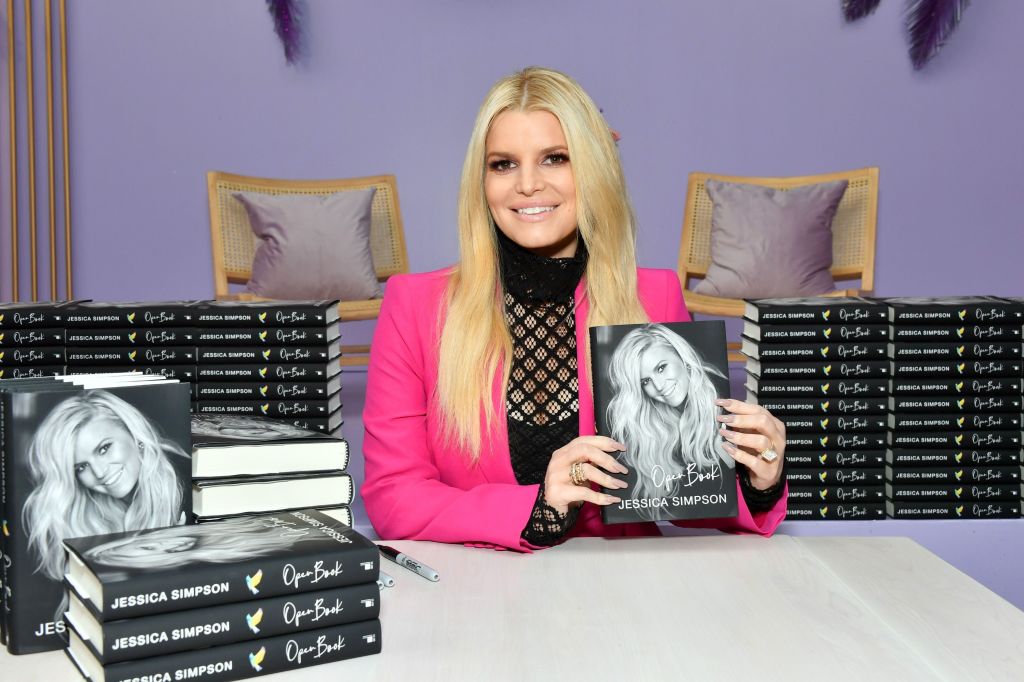 RELATED: The Romantic Way Jessica Simpson Met Her Husband Eric Johnson Ten Years Ago
Now the artist has shared that her 8-year-old daughter, Maxwell, is reading her memoir. And Simpson says she is OK with that.
Jessica Simpson's 'Open Book' has become a bestseller
The title of Simpson's memoir is no lie. The Texas-raised Simpson relied on journals she has kept since the age of fifteen to write her memories and life lessons down.
Her book description accurately reads, "Open Book is Jessica Simpson using her voice, heart, soul, and humor to share things she's never shared before."
RELATED: John Mayer Finally Talks About His Ex Jessica Simpson's Book
Simpson talks openly about all the meaningful relationships in her life pretty well in the book. From her marriage to Nick Lachey and relationship with artist John Mayer, the mother of three also discusses in her book what she calls her "emotional affair" with her Dukes of Hazzard co-star, Johnny Knoxville, in 2005 during her marriage to Lachey.
She writes in her memoir of Knoxville, "I could share the deepest authentic thoughts with him, and he didn't roll his eyes at me. He actually liked that I was smart and embraced my vulnerabilities."
After nearly twelve weeks after its release, the book is still firmly in the Top 5 of Amazon's best-sellers.
The message Simpson hopes to impart from her book
Simpson wrote Open Book to allow her life experiences to speak for her as to what she's had to learn the hard way.
One of her Amazon reviewers said, "Her openness, her honesty, her humor enabled me to connect not only with her and her story but with myself, my fears, my anxieties, and truly pushing me as the reader to truly understand who I'm meant to be." 
RELATED: Jessica Simpson Gets Candid About Infamous 'Mom Jeans' Body-Shaming Incident
The author posted on Instagram about her delight after completing her book tour and meeting so many fans who connected with her story.
"This is me singing "Hallelujah" down the hall after finding out my truth not only set me free, but set the lives of so many readers and listeners of Open Book free… Meeting thousands and thousands of you these past 2 weeks has given purpose to my life all over again. My smile was real, my hugs were true, and these memories I will hold so close to my heart forever."
Why Jessica Simpson doesn't mind if her daughter reads 'Open Book'
The singer's openness about her sexual abuse as a child, her addictions and ongoing sobriety, definitely make it a PG-13 selection. However, Simpson's relaxed approach to her daughter's desire to read the memoir has raised eyebrows.
Simpsons's daughter, Maxwell Drew, who is eight years old and called "my best friend" by the artist, says in a video Simpson posted on Instagram after her mother praised her reading skills, "I'm on the second chapter of your book."
Simpson looked momentarily shocked in the video to learn this but regrouped quickly.
She told Us about her daughter's newest reading selection, "I believe in being completely open and honest and I hope [my kids] can learn from some of my mistakes — but more importantly, learn that no life is perfect, challenges give us tools and it's learning from our mistakes that makes us stronger."
RELATED: Jessica Simpson Says She Feels 'a Little Like Jayne Mansfield' After Body-Shaming Comments From Vogue Staffer