Why Jim Carrey Should Play Dr. Seuss in a Big-Screen Biopic
Jim Carrey has been one of Hollywood's brightest comedy stars. He's even delivered several acclaimed dramatic performances. But if rumors are true, Carrey could be gearing up for perhaps the greatest role of his career. Here's why Carrey should play Theodor Geisel — aka beloved children's author Dr. Seuss — in a movie about his life.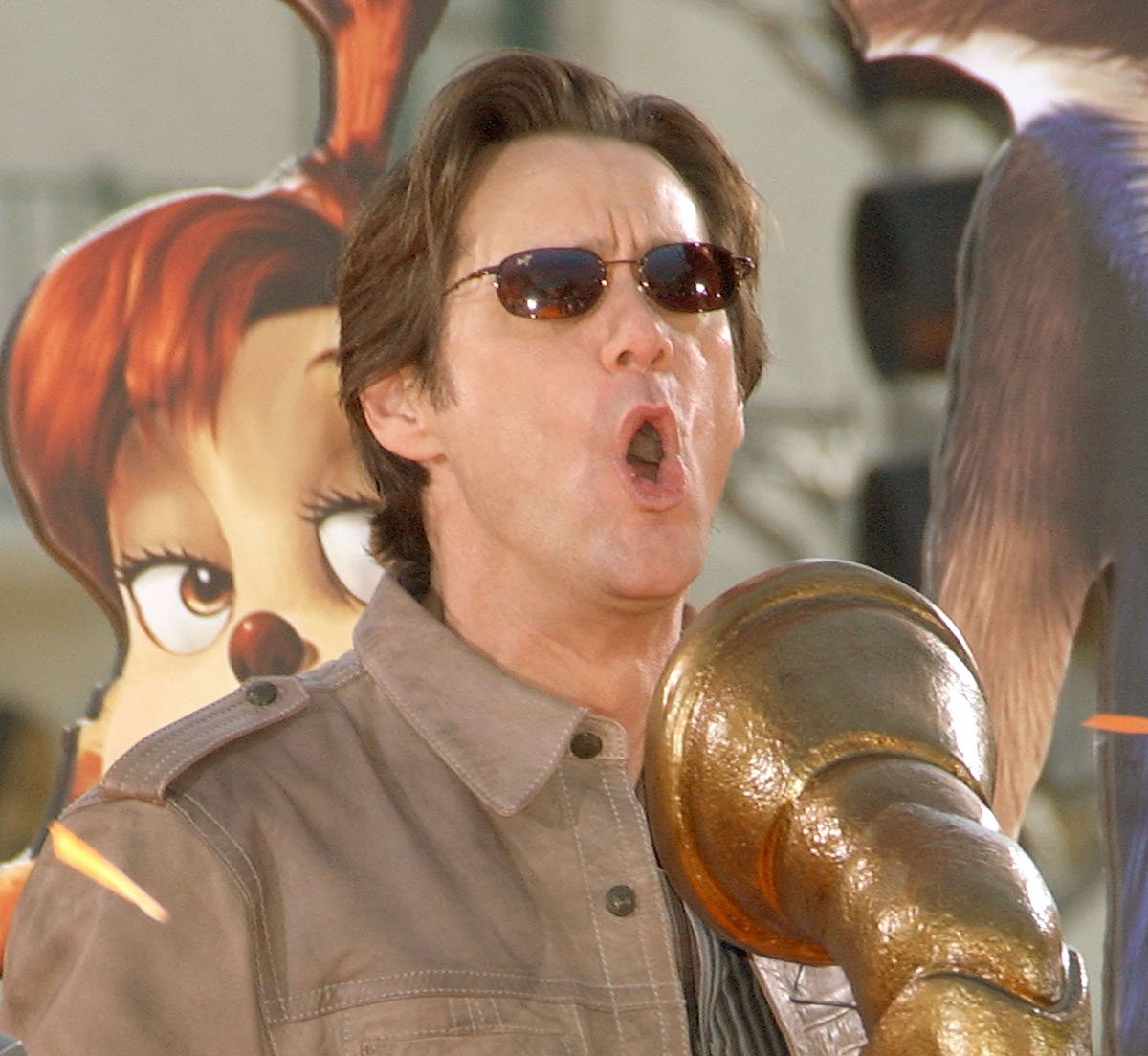 Jim Carrey has a long history with classic Dr. Seuss characters
If the rumors are true and Carrey is in talks to play Seuss, that makes sense. Both Seuss and Carrey have broad fan bases. Children and adults alike gravitate to their work. So the fact that Carrey has starred in more than one film adaptation of Seuss' work shouldn't come as much of a surprise. After all, Carrey's manic energy is a solid fit for the colorful, whimsical worlds of Seuss' books. And that connection proves why Carrey is born to play the author.
In 2000 and 2006, Carrey plays the titular heroes of How the Grinch Stole Christmas and Horton Hears a Who, respectively. And though the Grinch and Horton the elephant are very different characters, the actor is in tune with the material in both cases. He seems to understand the grounded perspective of Seuss' work — which often features moral and even satirical messages — as well as the earnest and offbeat way in which they're presented.
His 'Kidding' character riffed on another children's icon, Mr. Rogers
When it comes to comedy, Carrey has his own brand of humor. But he's also not afraid to strip that away to show a more vulnerable or even darker side of his comic persona. Case in point, Carrey delivered one of his all-time greatest performances in the underrated Showtime series Kidding. On that show, he plays Jeff "Mr. Pickles" Piccirillo, a children's TV show host struggling with grief, trauma, and a resulting existential crisis.
Kidding makes no secret that Mr. Pickles is inspired in part by Fred Rogers. His in-universe PBS show, Mr. Pickles' Puppet Time, bears a close resemblance to Mr. Rogers' Neighborhood. And Carrey's experience playing a children's entertainer who undergoes a very adult journey of self-discovery feels like good preparation for taking on Seuss' life story. One has to imagine a biopic about the author would explore the less-than-wholesome parts of his life too.
A Dr. Seuss biopic could be Jim Carrey's best chance at the Oscars
On several occasions, Carrey earned critical acclaim and even some awards recognition for his movies. However, the actor has yet to finally secure an Academy Award nomination. Arguably, 1999's Man on the Moon got him the closest to landing a slot in the Best Actor race. And much like he shined as comedian Andy Kaufman, Carrey could probably get the academy's attention as Seuss.
Generally, the Oscars always take greater notice of A-list stars who try to capture the essence of a real-life celebrity. And Seuss' story outside of books like The Cat in the Hat and Green Eggs and Ham is largely unknown. A Carrey-led biopic would have lots of room to tap into unexplored territory. And if his performance is up to the task, Carrey could finally get yet another chance at bringing home the gold.