Why Jimi Hendrix's Session With Miles Davis Got Canceled at the Last Minute
If you're a classic rock fan, 1969 stands as one of those peak years. Santana released its debut album after appearing at Woodstock; the Beatles recorded Abbey Road that summer; and Led Zeppelin released its first two albums over the course of the year. These are only a few highlights.
Then on New Year's Eve, Jimi Hendrix took his new lineup to New York's Fillmore East for the shows that made up the Band of Gypsys album. On a track like "Machine Gun," Hendrix seemed like he was on top of his game. His guitar playing, vocals, and composition skills were near peak form.
But that was the end of Hendrix albums in his lifetime. Between the second half of '69 and his death in September '70, Hendrix struggled to find a producer who could help harness his ideas (and the band around him) into completed recordings.
During the period, Hendrix did record with "Grandfather of Rap"  Jalal Mansur Nuriddin of the Last Poets. However, he also came very close to doing a session with jazz legend Miles Davis. They even had studio time booked before it fell apart.
Jimi Hendrix and Miles Davis had plans to record in the fall of '69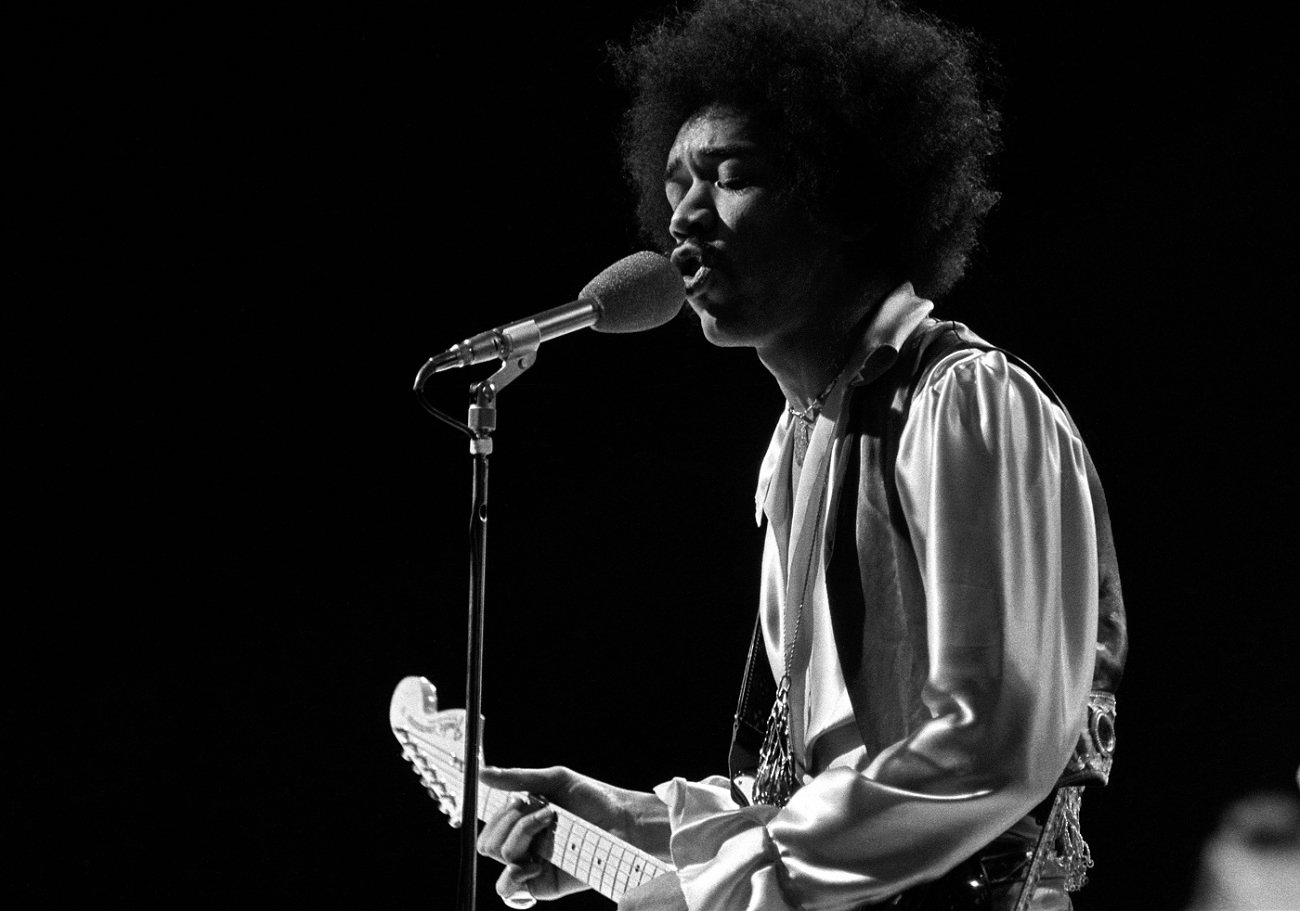 RELATED: Why Jimi Hendrix Faced Hostility From the Headliners of His 1st UK Tour
In his autobiography Miles (1989), Davis tells the story of meeting Hendrix through his (Davis') wife Betty. Some time in Hendrix's post-Electric Ladyland period, he and Davis began jamming and sharing ideas about music. (Davis recalled talking about the music of John Coltrane with Hendrix.)
According to Alan Douglas, the producer who'd set up the session between Hendrix and Jalal Nuriddin, Davis wanted to get into the studio with Hendrix in that period (summer '69). Finally, Douglas decided to make it happen.
"I talked to both [Hendrix and Davis]," Douglas said in Hendrix: Setting the Record Straight (1992). "Miles wanted to use Tony Williams on drums, which was fine with me." When they started discussing terms, it sounded encouraging.
"The deal was that we were going to split the royalties four ways — equally between the four of us — and no one would take advances," Douglas recalled. After approaching Davis and Hendrix's record labels, it was agreed the album would go out on Reprise. Douglas moved to book studio time.
Miles Davis dropped out at the last minute after demanding $50,000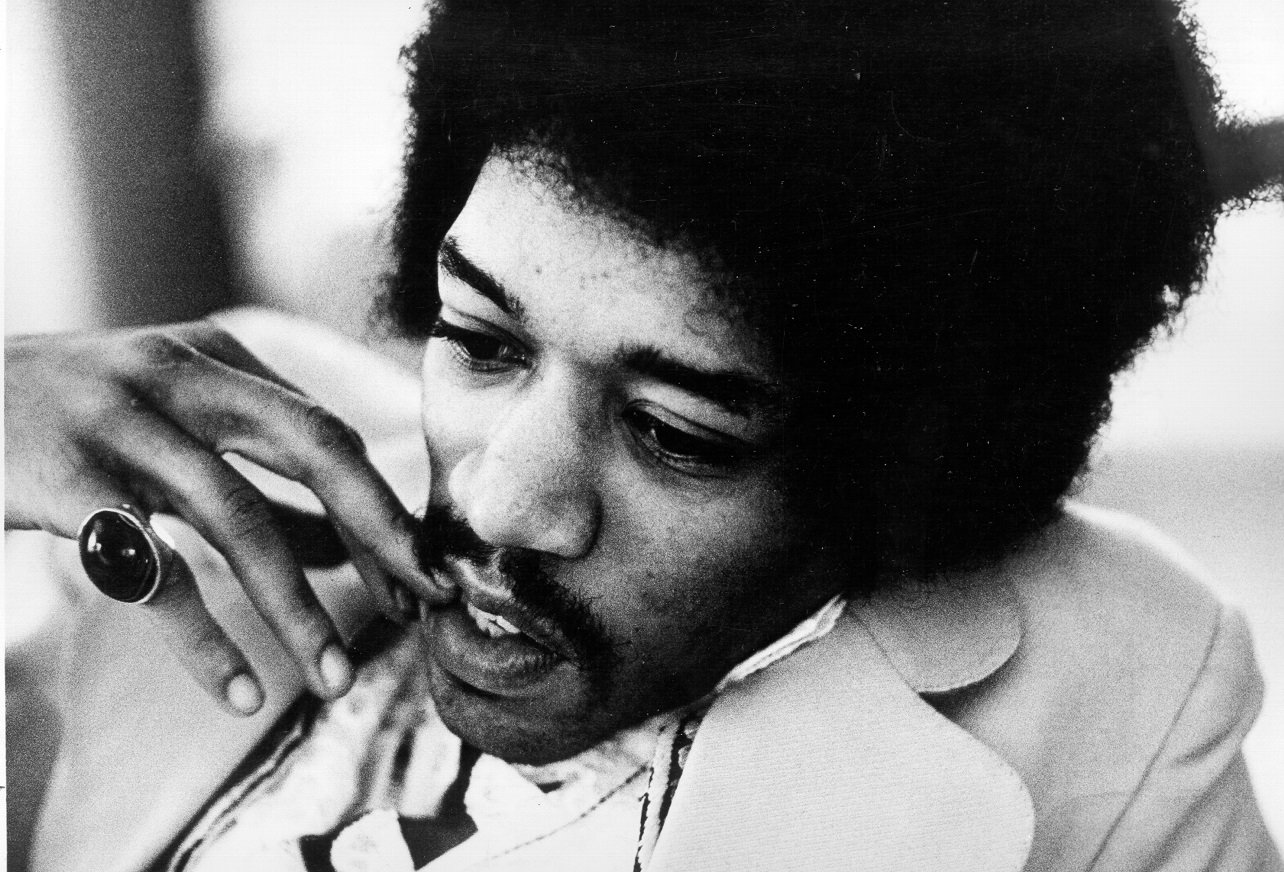 Given Davis' status in the recording industry and Hendrix's recent billing at Woodstock (where he was the highest-paid act), Douglas saw real potential for any album they could cut. "We each could have made a couple hundred thousand dollars," he said in Hendrix: Setting the Record Straight.
Douglas booked time at the Hit Factory in Midtown Manhattan. Prior to the date, Hendrix dashed off a telegram to London, inviting Paul McCartney to join the group for the session. But McCartney was up at his Scotland farm and didn't receive it.
Nonetheless, Douglas and Hendrix had the date, time, and program set. "Hendrix, Tony Williams, and Miles Davis were each to do three original tunes," Douglas recalled. However, 30 minutes before the session's start time, Douglas fielded a call from Davis' manager.
He told Douglas that Davis wanted $50,000 before he'd go into the studio. When Douglas called Davis at home, he wouldn't answer at first. Then he picked up and said he wanted the money. Douglas cursed him out and Hendrix resolved to move on. "F*ck it," he recalled Hendrix saying after the call.