Why Jimmy Page and Robert Plant Pointed to 'Kashmir' as the Definitive Led Zeppelin Song
No one would blame you for picking "Stairway to Heaven" (1971) as the definitive Led Zeppelin song. The eight-minute epic is synonymous with the Zep for all the right (and a few of the wrong) reasons. Was it the biggest rock song of the 1970s? Does it feature the greatest guitar solo of all time? By most estimations, the answer to both questions is "yes."
Thinking about it in 1975, Zep mastermind Jimmy Page spoke about the song's importance in a Rolling Stone interview. "I thought 'Stairway' crystallized the essence of the band," Page said. "It had everything there and showed the band at its best … as a band, as a unit. […] It was a milestone for us."
Page said those words on the eve of Zep's tour in support of Physical Graffiti (1975). But as the years passed he and vocalist Robert Plant started to see "Kashmir," another Zep epic, as the band's signature song. To Plant, considering "Stairway" as the essential Zep track was missing the point.
Robert Plant thought 'Kashmir' represented Led Zeppelin at its most searching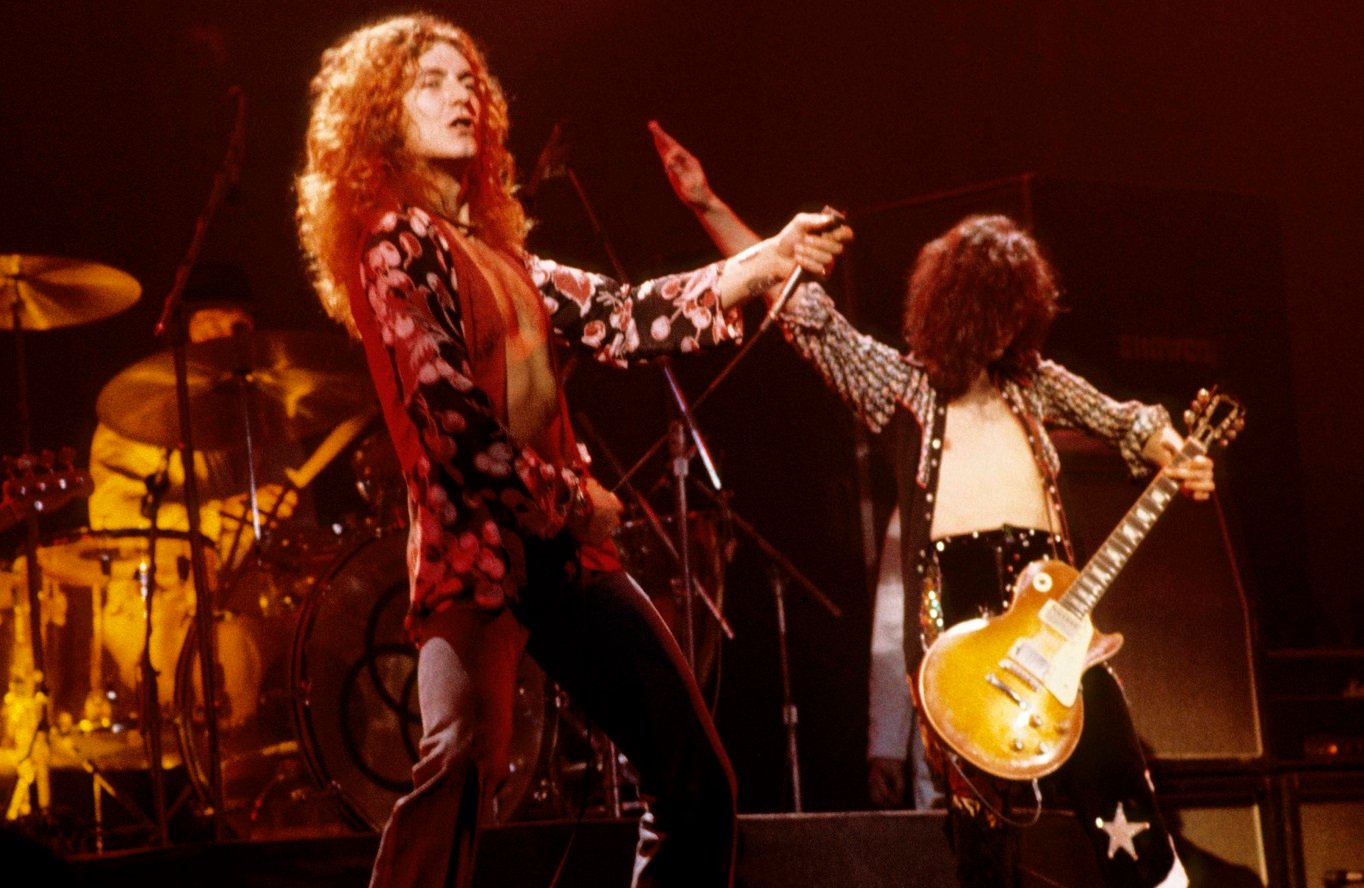 In 1988, Plant was doing a Rolling Stone interview for his solo album Now and Zen and fielded the usual round of questions about his old band. But when David Fricke pointed to "Stairway" as the definitive Zep track Plant had to disagree. "It's not. I don't think it is," he said.
Plant said those who considered "Stairway" to be Zep's signature song "missed the point." As he saw it, "Stairway" was "a nice, pleasant, well-meaning, naive little song, very English." But if you were looking for the definitive Led Zeppelin song, Plant suggested you go to "Kashmir."
"Kashmir," of course, was another epic exceeding eight minutes in length (very Zep in its own right). Page's riff, backed with orchestration scored by bassist-keyboardist John Paul Jones, added another element to the song's massive scope. And Plant's lyrics were up to the task.
"Oh let the sun beat down upon my face," he sang in his famous opening lines. "Stars to fill my dreams." He continued singing of "elders of a gentle race" before closing the verse with, "All will be revealed." To Plant, the explorations he and Page took in North Africa — the seeking you hear in these lyrics — made "Kashmir" the essential Zeppelin song.
"It's the quest, the travels and explorations that Page and I went on, well off the beaten track," he told Rolling Stone. "It was quite a remarkable time, to open your eyes and see how Berber tribesmen lived. […] That's what it was like for me then. That, really, to me is the Zeppelin feel."
Jimmy Page thought the power of 'Kashmir' made it the definitive Zep track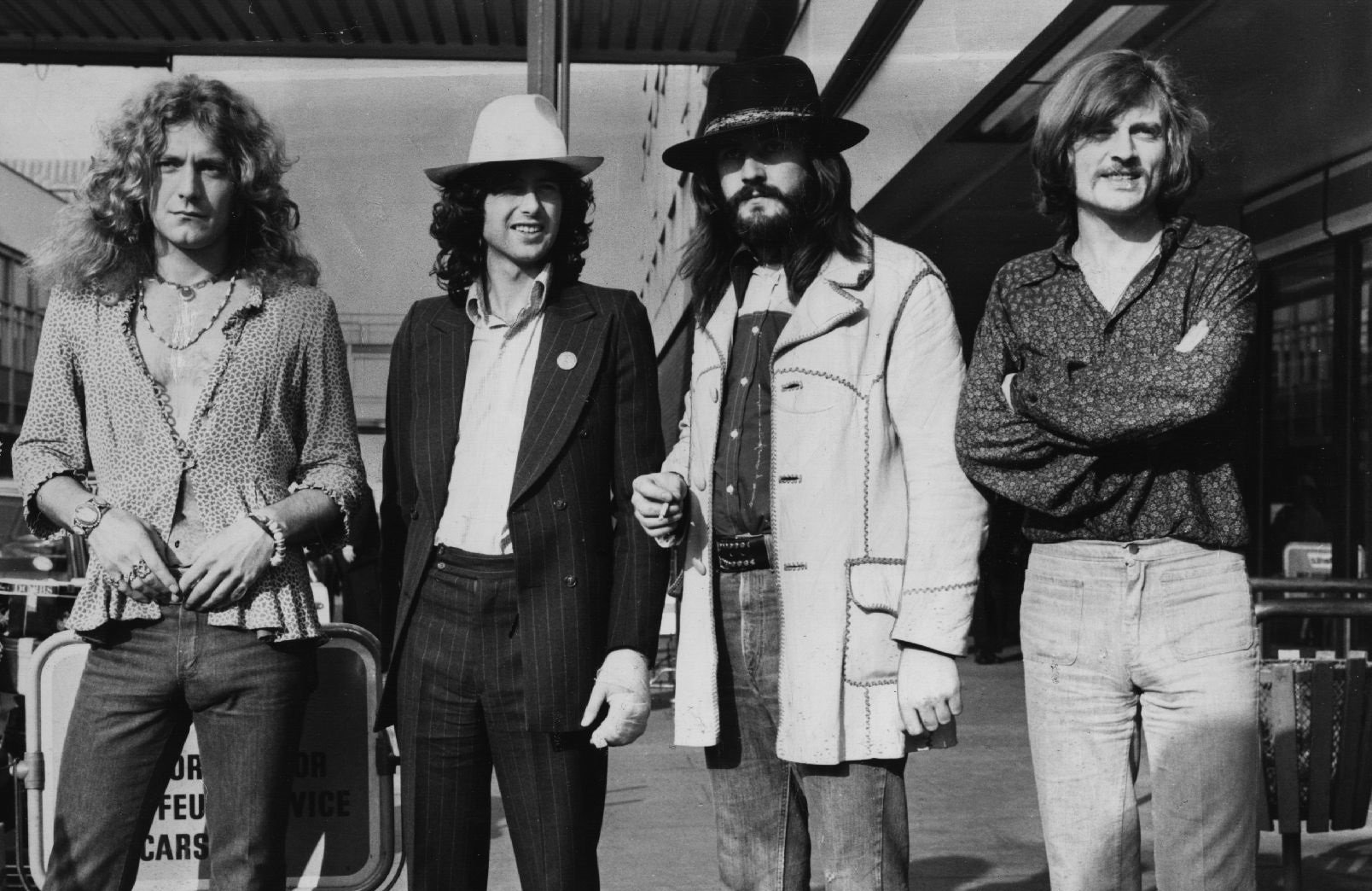 As the man who formed Zep, produced every album, and had a hand in writing almost every song, Page does not like to pick favorites. But speaking (again) to Fricke for a Rolling Stone interview in 2012, Page chose "Kashmir" when asked about the greatest Zep riff. (Page answered as favorite "track.")
"I suppose 'Kashmir' has to be the one," Page told Fricke. "I knew that this wasn't just something guitar-based. […] The orchestra needed to sit there, reflecting those other parts, doing what the guitars were but with the colors of a symphony." In short, "Kashmir" arrived with the band's full force behind it.
To put it another way, it was a showcase for the entire group at the height of its powers (circa 1973). In addition to the roles of Plant, Jones, and Page, John Bonham delivered on several levels on "Kashmir." For starters, he shared a songwriting credit on the track with Page and Plant.
Before Jones arrived at the sessions for Physical Graffiti, it was Bonham and Page working out the arrangement and locking in the huge scope of "Kashmir." And Bonzo delivered a performance for the ages on his kit. All in all, it's easy to see why Page and Plant think of "Kashmir" as Led Zeppelin at its peak. Rock music has rarely (if ever) reached those heights.