Why Jimmy Page Took a Guitar Solo on a Rolling Stones Song in His Zeppelin Days
Given how successful Led Zeppelin and the Rolling Stones were in the '70s, you might imagine the two bands having some sort of rivalry. But that wasn't really the case. In a 1975 interview with Cameron Crowe, Jimmy Page took up the subject of whether Zeppelin competed with the Stones.
"I don't feel any competition at all," Page said in Rolling Stone. "The Stones are great and always have been. Jagger's lyrics are just amazing. Right on the ball every time." In previous years, Page had a chance to see Jagger and the Stone work up-close.
Way back in the mid-'60s, Page played with Jagger and the Stones on a demo of "Heart of Stone." That was around the peak of Page's time as a session musician. But when he got an invite to from the Stones in his prime Zeppelin days, Page didn't say no.
In October 1974, Page joined Jagger, Keith Richards, and other heavyweights for a session that remained unreleased for 46 years. But in July 2020 fans finally got to hear Page playing lead parts on the Stones track "Scarlet."
Jimmy Page got invited to play on the Rolling Stones song 'Scarlet'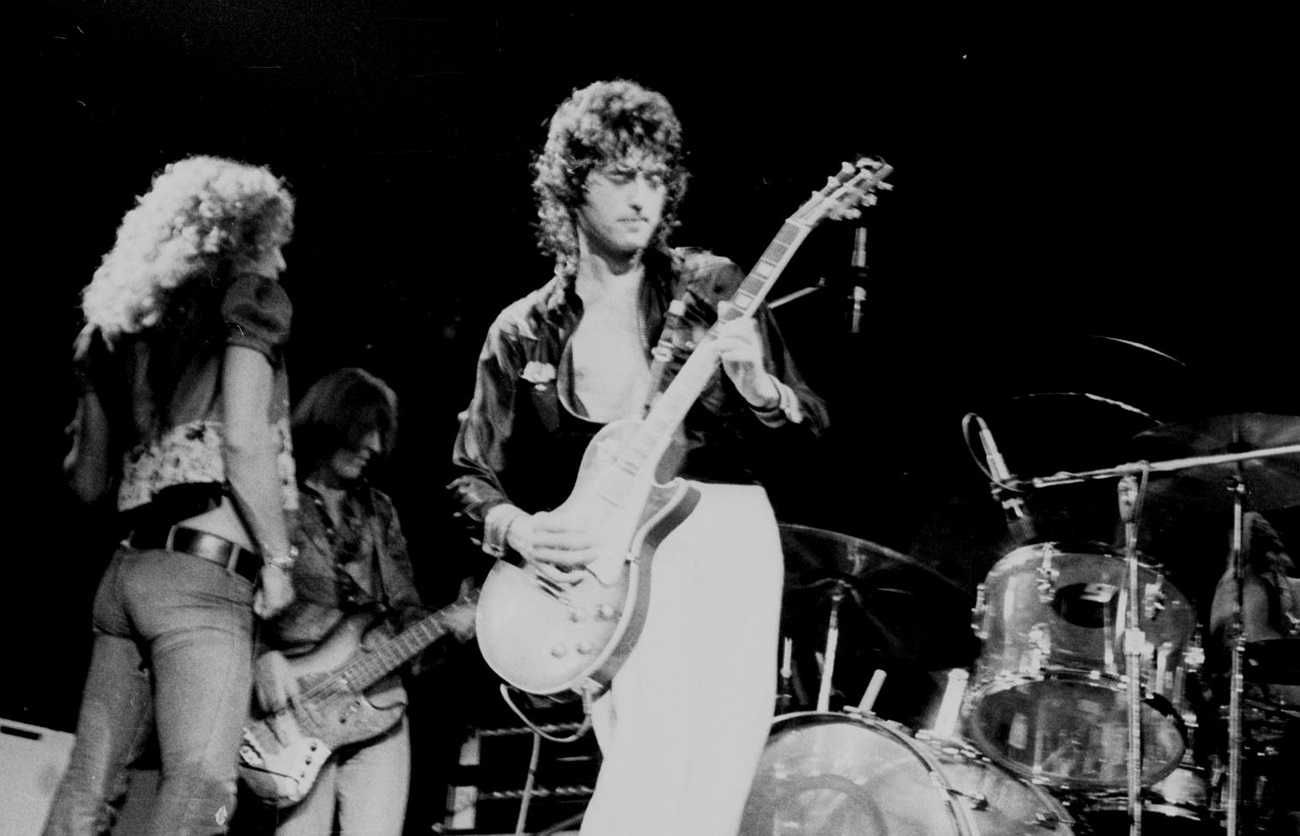 Since we're talking about a session from '74, you can't blame anyone for having a fuzzy memory about it. That was certainly the case for Jagger when he chatted with The Zoe Ball Breakfast Show prior to the first play of "Scarlet" on July 22.
"I had completely forgotten about it," Jagger said. "Someone told me it was Ginger Baker on drums. And I rang Jimmy Page up — I didn't remember anything — and Jimmy Page remembered everything! This person played on it, it wasn't Ginger Baker … he seemed so certain about it."
Indeed, Page's memory of the session was vivid. In a Twitter thread on the day of its release, Page recalled the who, what, when, and where. "I was invited to Ronnie Woods' house in Richmond to do a session in October 1974," Page wrote. "It was said that Keith Richards and Ian Stewart (Stu) would be there."
Page saw it as a chance to catch up with old pals. (Stewart, the "Stu" who played keys on Zep's "Boogie With Stu," also played piano on "Rock and Roll.") And early in the session he had parts that went with Richards' blueprint. The group laid down a backing track that night.
Page returned the following night to lay down his solo for 'Scarlet'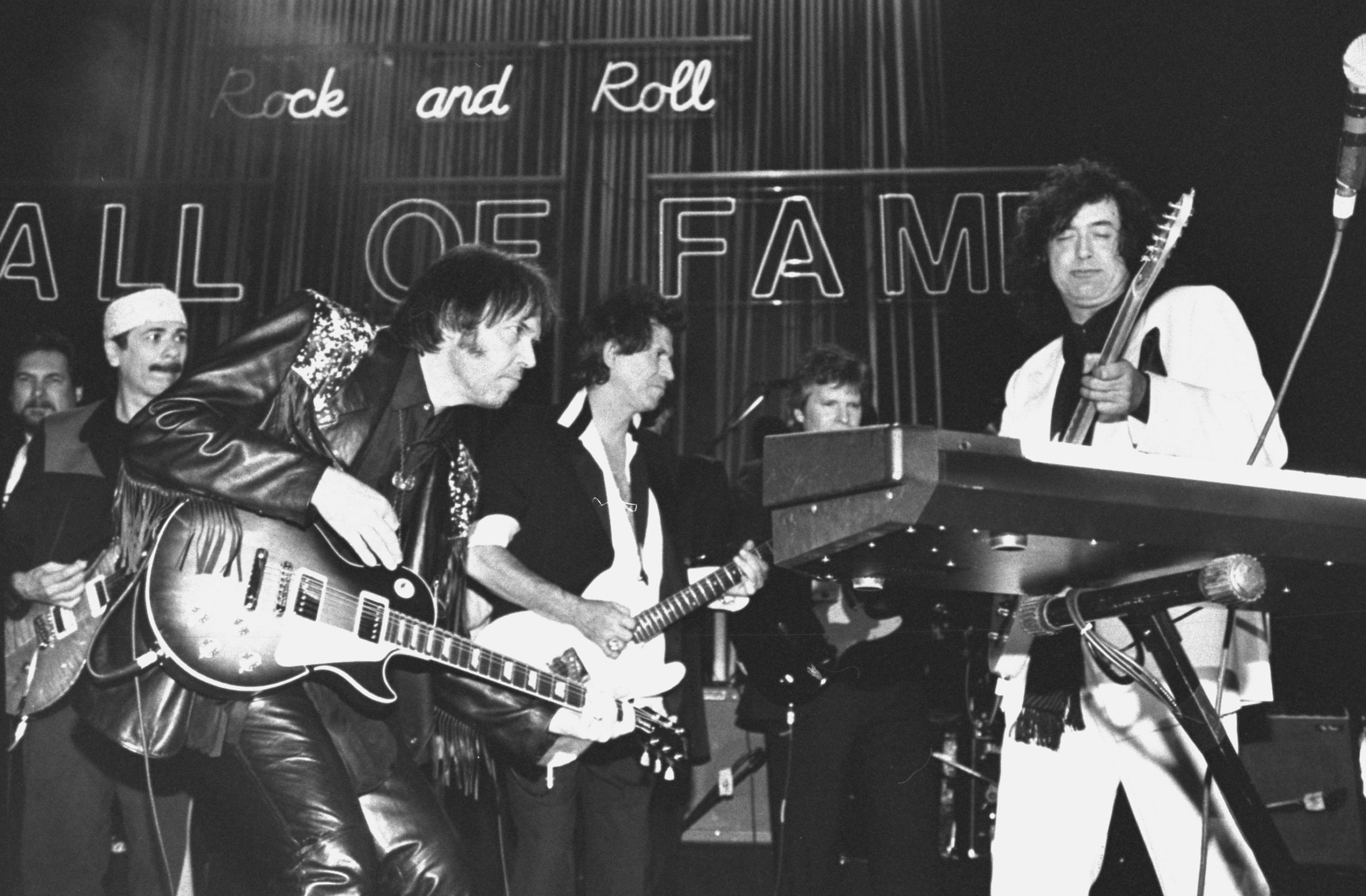 After getting down the backing track with Richards, Ric Grech of Traffic, and a drummer he didn't know (not Baker), Page said he'd go and drop a solo on "Scarlet." As he recalled it, it happened quickly that night. (Hear Page first take flight at 1:18 on the track.)
"I arrived early on that evening and got to do it straight away within a few takes," Page wrote on Twitter. "It sounded good to me and I left them to it." That's about where it stood until Jagger contacted Page 46 years later and played him a finished version. Page loved it.
"It really great to have done it," he said on Twitter. "It's brilliant what Mick has done with it. But it's also good to hear Jimmy Page flying as he was in the 1970s." So, among the other surprises here, fans got to hear the humble Page speak about himself in the third person. All in all, it's got to go down as a great moment for rock fans of all stripes.