Why John Bonham Could Only Get Through 2 Takes of Led Zeppelin's 'Four Sticks'
If you want to hear raw power in a rock drummer, look no further than John Bonham, the heartbeat of Led Zeppelin. While Bonham could swing with the best of them, his physical strength and massive hands allowed him to bash his drums on a level few have matched.
Looking back on his days with Bonham, Zep mastermind Jimmy Page recalled how the band needed to adjust to his sound. "Besides being one of the best drummers I've ever heard, John Bonham was also the loudest," Page said (via Whole Lotta Led). "He was the reason we started buying bigger amps."
Bonham's physical prowess extended beyond his upper body. Audiences heard the power of Bonham's foot in his kick-drum work on "Good Times Bad Times" on Zep's 1969 opening statement. It continues to surprise people that he played that part using one bass drum.
On Led Zeppelin IV (1971), Bonham showed off another aspect of his physical superiority at the drum kit. While recording "Four Sticks," he played with two drum sticks in each hand. According to Page, it was an excruciating experience.
John Bonham played with 2 drum sticks per hand on 'Four Sticks'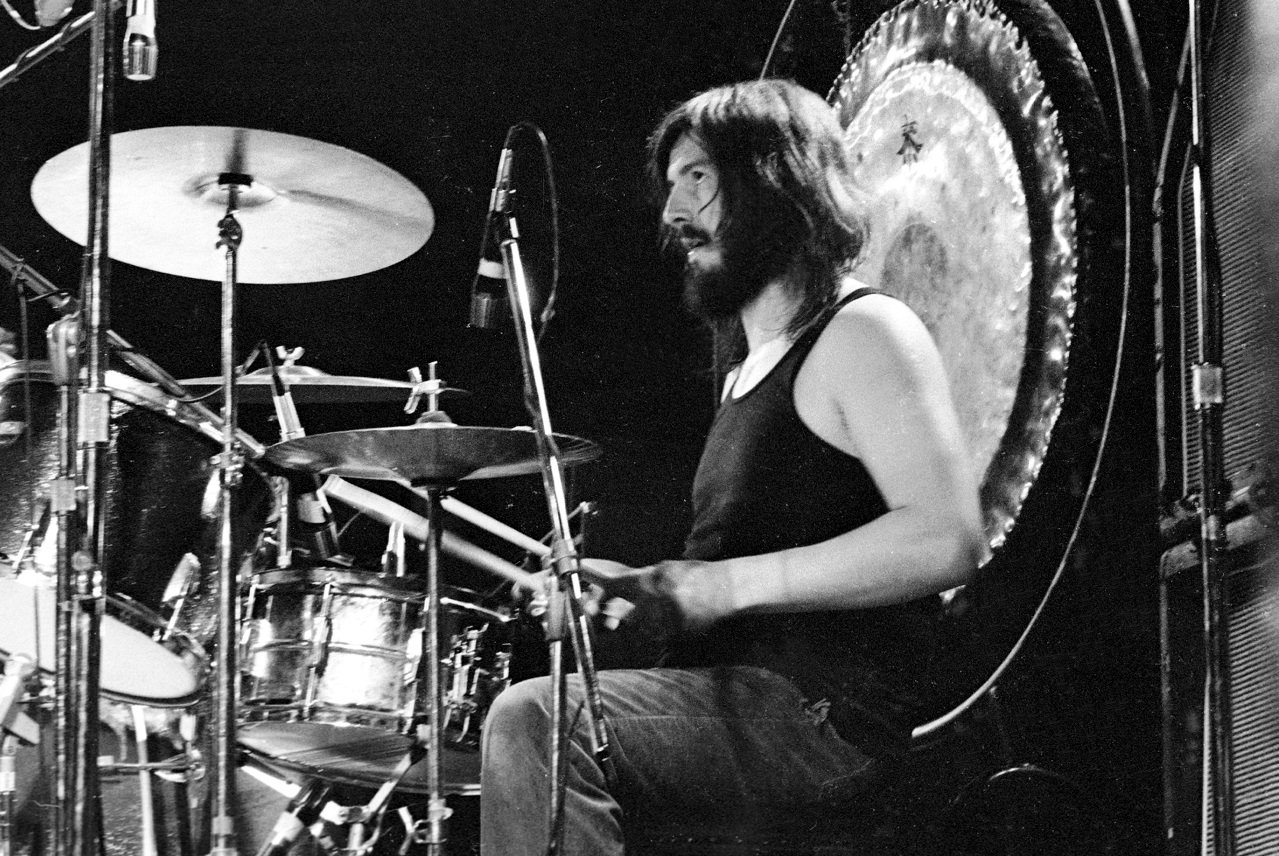 RELATED: Who Led Zeppelin's John Bonham Considered a True Pioneer Among Rock Drummers
Bonham came up with some tricky beats for Led Zeppelin songs over the years. ("The Crunge" and "Fool in the Rain" are two examples.) And after the band struggled to get down a satisfactory backing track for "Four Sticks" Bonham came up with a solution: He played with two sticks in each hand.
For Zep fans wondering why a song with lyrics such as "You know I got to get away from you, babe" had the title "Four Sticks," that's the answer. But for a drummer it was a painful experience, even for someone like Bonham. Page recalled the day Bonham arrived at the solution.
"We tried it a few times and it didn't come off until the day Bonzo had a Double Diamond beer, picked up two sets of sticks, and went for it," Page said in an interview cited in Led Zeppelin: All The Songs. "It was magic."
By "magic," Page was referring to Bonham's performance, which he and his engineers captured on record that day. But they had to make the most of limited takes. The drummer could only manage two tries before he had to stop with "Four Sticks."
Bonham had to stop after 2 takes because of the pain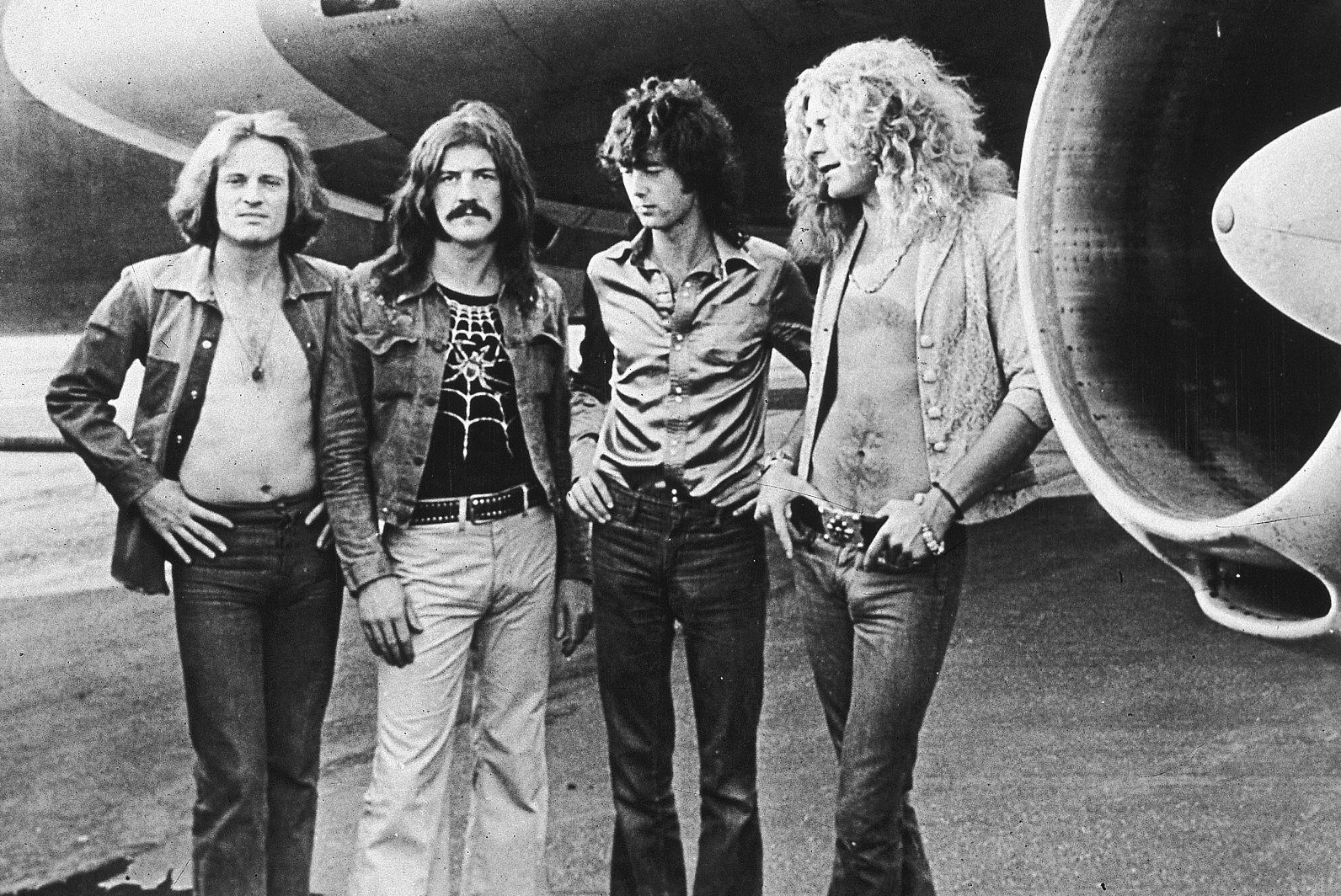 Led Zeppelin's "live" approach in the studio led to some magnificent recordings over the years. "In My Time of Dying," recorded in one or two takes (i.e., before Page's guitar overdubs), offers a shining example of the technique working.
But in the case of "Four Sticks" it came down to the grueling nature of Bonham playing with two sticks in each hand. "It was two takes," Page said of the recording (via All the Songs). "That was because it was physically impossible for him to do another."
Two takes turned out to be all Zep needed. Using the masterful backing track, Page went about leading his guitar army into battle on "Four Sticks." As perhaps the least celebrated track on Led Zeppelin IV, the song is a reminder of how high the Zep soared on its 1971 masterpiece.
RELATED: Why John Bonham Wasn't Sure About Joining Led Zeppelin at First