Why John Bonham Wasn't Sure About Joining Led Zeppelin at First
In 1966, after a few years of session guitar work, Jimmy Page was ready to form a band. And he nearly dove in with an all-star lineup that included Jeff Beck and The Who's Keith Moon. At the time, Moon suggested the band go by the name Led Zeppelin. But it never took off, and Page joined Beck in The Yardbirds later in '66.
Page hung onto the name, though, and after the fall of The Yardbirds in '68 he went back to the drawing board. This time around, he knew he had something when he heard Robert Plant sing. Looking back, Page couldn't believe Plant hadn't found himself a band yet.
With Page's group still lacking a drummer, Plant suggested his bandmate John Bonham from back up north. "I got so enthusiastic that I hitched back to Oxford and chased after John, got him to one side at a gig and said, 'Look mate, you've got to join The Yardbirds,'" Plant said in an interview from Led Zeppelin in Their Own Words.
But Bonham didn't jump at the chance right away. "He wasn't easily convinced," Plant recalled. "He said, 'Well I'm all right here, aren't I?'" And it took some doing to get Bonham aboard the Zeppelin, even after Page got involved. Bonham had plenty of offers to consider at the time.
John Bonham had a gig and more offers when Led Zeppelin came calling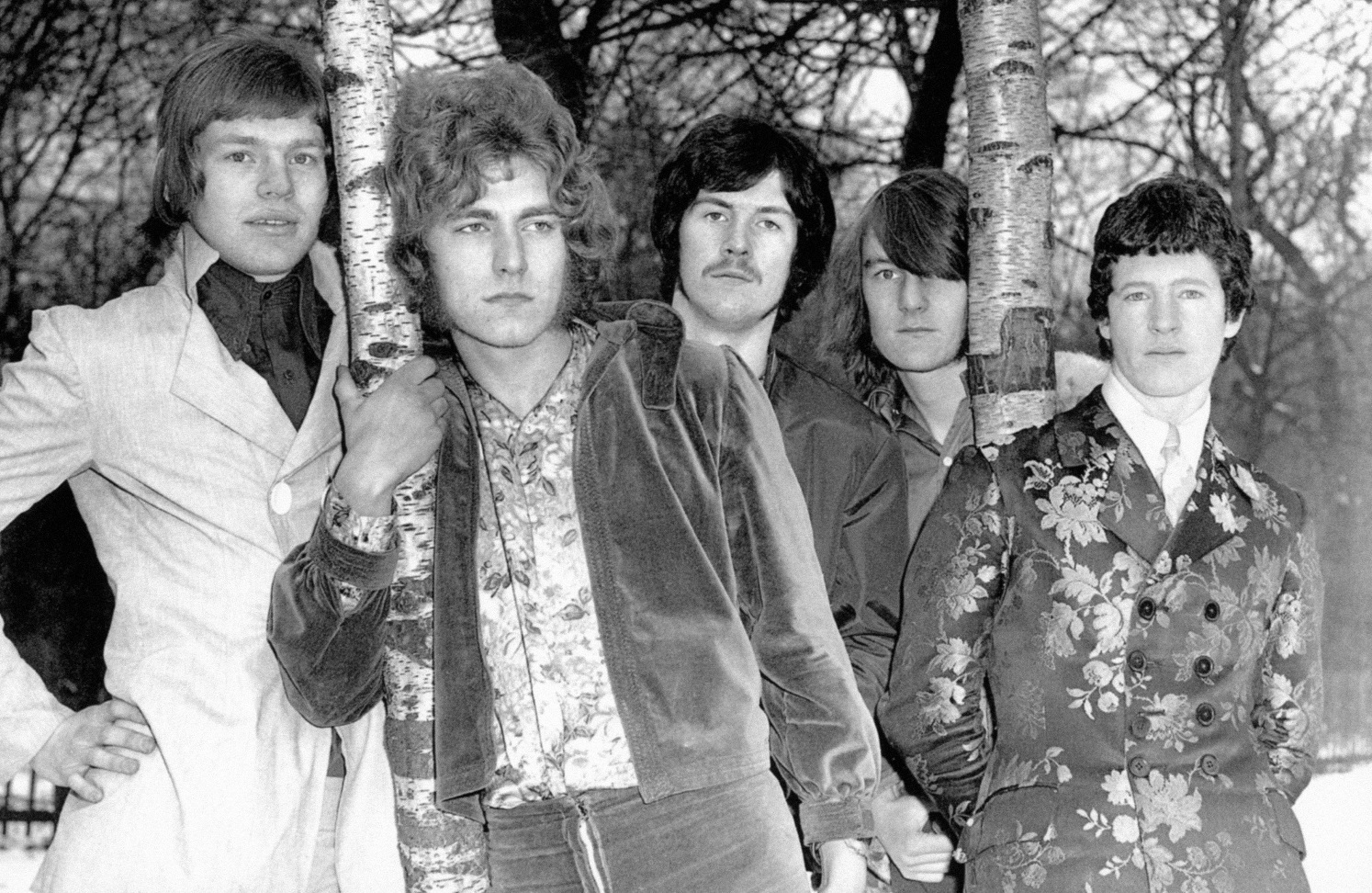 RELATED: When Led Zeppelin Dove Into Samba on a Wild 'In Through the Out Door' Track
Plant knew Bonham from the Band of Joy, a group the two played in across two separate stints. And they were playing together in the group in '68, opening for American singer-songwriter Tim Rose on his U.K. tour. Following that tour, Rose took Bonham as his own band's drummer.
"He'd never earned the sort of bread he was getting with Tim Rose," Plant recalled. "So I had to try and persuade him." While Bonham was thinking, Page traveled up north to see him play. And Page agreed he was the right man for the job.
But Bonham still didn't join Plant and Page. In addition to the gig with Rose, Bonham had job offers from Chris Farlowe and Joe Cocker. "Farlowe was fairly established and I knew Joe Cocker was going to make it," Bonham said in In Their Own Words.
For him, it wasn't about which band was going to have the most success, but which was going to take the musical path he hoped to follow. As he kept thinking, Page and future Zep manager Peter Grant kept sending telegrams asking Bonham to join.
Bonham finally joined Zep because he liked the music best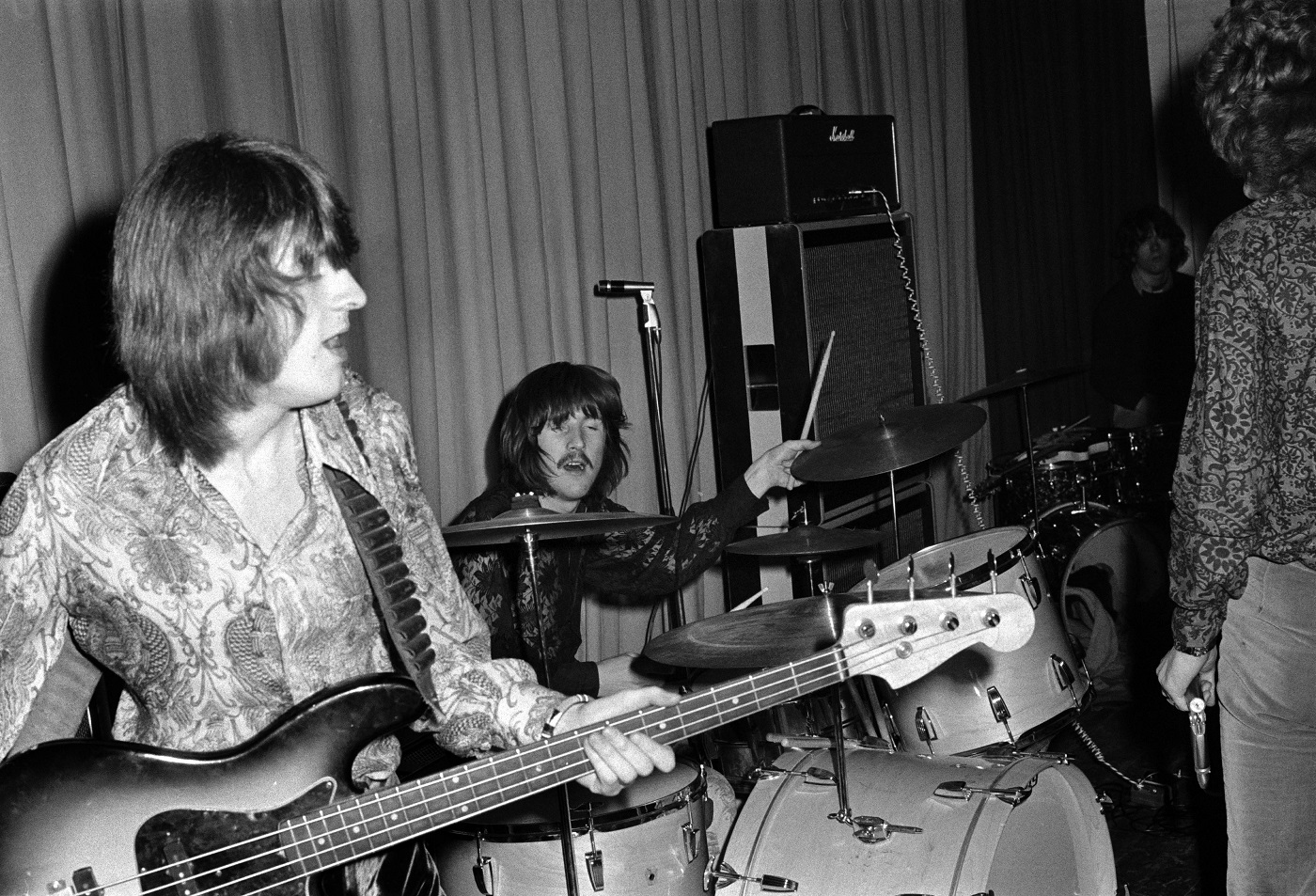 In the end, Bonham's choice came down to his relationship with Plant. He decided this "New Yardbirds" group would be playing the sort of music he wanted to work on. "I already knew from playing in Band of Joy with Robert what he liked," Bonham recalled.
As for Page, Bonham knew of the guitarist from the rock scene as well. "I knew what Jimmy was into," he said. "And I decided I liked that sort of music better [than that of Farlowe and Cocker]." So Page and Grant could stop the telegrams and wait for their new drummer to arrive.
By the time Bonham got to London, Page had filled out the group with bassist-keyboardist-arranger John Paul Jones (another ace session man). And after a few tentative moments the four launched into "Train Kept A-Rollin'." And they knew they had something special immediately.
RELATED: Why the Potent 'Immigrant Song' Kicked Off Led Zeppelin's Most Acoustic Album