Why John Krasinski Was 'So Sure' He'd Never End up With Emily Blunt
Fans of The Office have crushed hard on Jim Halpert and all his swoopy-haired glory. Like Pam, we fell in love with Jim, thus making us head over heels for John Krasinski as well. Yet despite how loved the actor is, he's still under the impression that he is not good enough for Emily Blunt.
In fact, during the initial stages of their relationship, he was "so sure" he'd "never end up with her." Keep reading to find out why.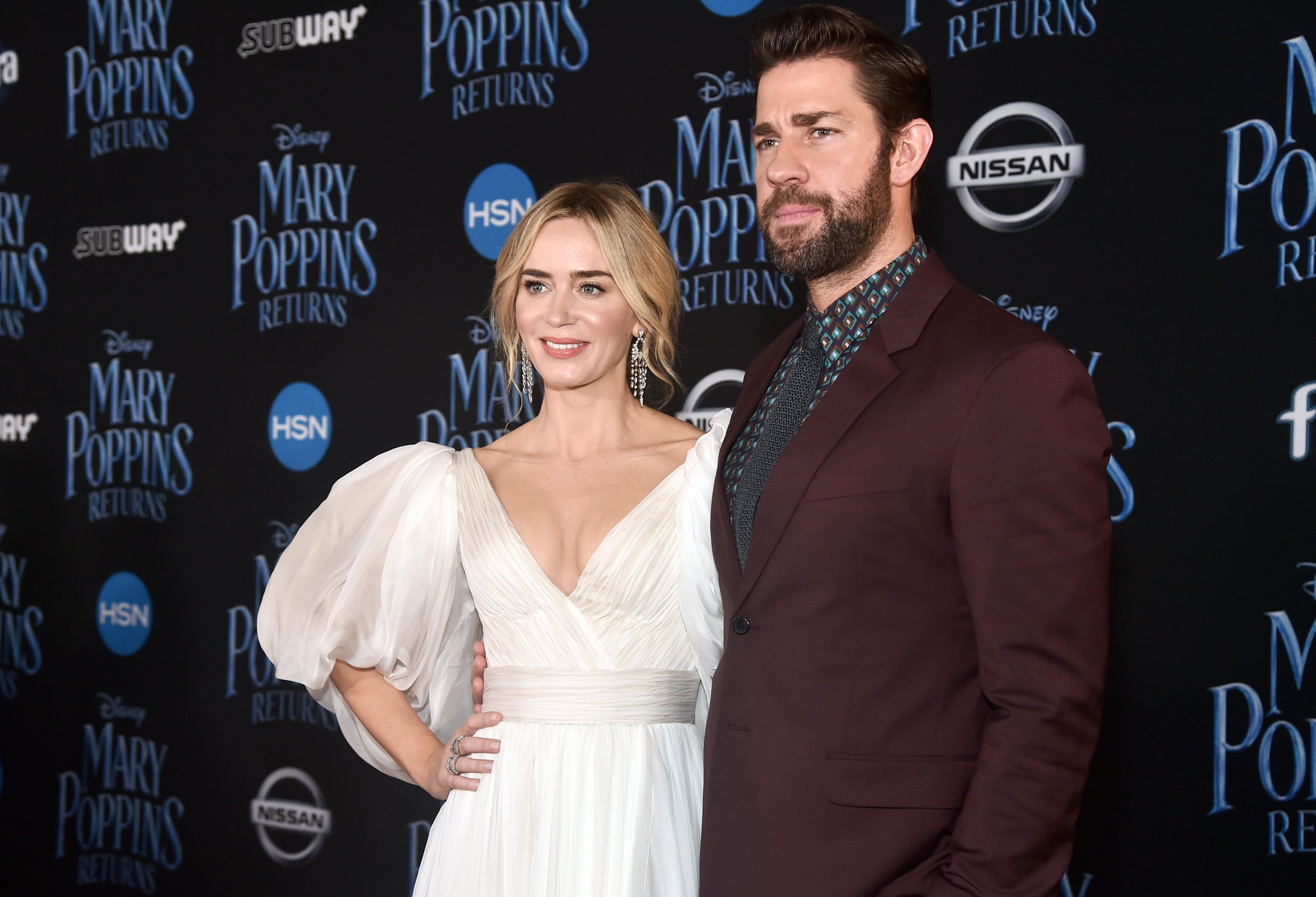 How long have John Krasinski and Emily Blunt been married?
Krasinski and Blunt were wed in July of 2010, which means they have been together for a whole decade. The happy couple share two children together, as well as two films: (A Quiet Place, and A Quiet Place 2.) Before getting married, Krasinski and Blunt dated for about a year before The Office actor popped the question.
Krasinski spills the secrets of how they keep their marriage working in an interview with E!. He reveals, "It's one of those things where I was a huge fan of hers before I even met her. So I continue to be a huge fan of hers in everything she does," he says.
"So we're just extremely supportive, we get what the job is and that you gotta travel and do some stuff, but it's always about coming back home and being together. It's the most important thing,"  
Why John Krasinski never thought he'd end up with Emily Blunt
When Krasinski and Blunt met, the Jack Ryan actor admits that he was already a massive fan of Blunt. Although she didn't know who he was, Krasinski had seen The Devil Wears Prada over 70 times! Upon meeting Blunt at a restaurant in Los Angeles, Krasinski instantly fell for her. He tells Ellen Degeneres, "I was so nervous. I was like, 'Oh god, I think I'm going to fall in love with her.' As I shook her hand I went, 'I like you.'"  
He admits to Conan O'Brien that he was "so sure" that he would "never end up with her," that he purposefully attempted to sabotage his first date with Blunt. Krasinski did so by taking his future-wife to a shooting range for their first date. 
"I decided, 'I'm gonna really hit the gas and bring her to a gun range,'" he tells Conan. "I think that I was so sure that I would never end up with her… that I was like, 'You know what? I'm gonna blow it right away and then that way you don't feel bad.'" 
When will 'A Quiet Place 2' come out?
After the massive success of the first A Quiet Place film, fans have been highly anticipating the sequel. So when will the movie come out? Due to the coronavirus pandemic, the film is delayed. While the sequel was originally supposed to be released on September 6, 2020, it will now come out on April 23, of 2021.