Why Johnny Depp Owns Marilyn Manson's Prosthetic Breasts
Johnny Depp has been sen as an eccentric. He owns Marilyn Manson's prosthetic breasts. How did this happen?
Johnny Depp earned a bit of a reputation as an eccentric. Marilyn Manson might be the most prominent eccentric in the history of popular music. With the two both being known for creating oddball art, it's no surprise they'd cross paths.
Manson has caused some notable controversies over the years. One of them was posing as an androgynous alien with fake breasts on the cover of his album Mechanical Animals. Here's the unexpected reason why Depp got hold of those breasts.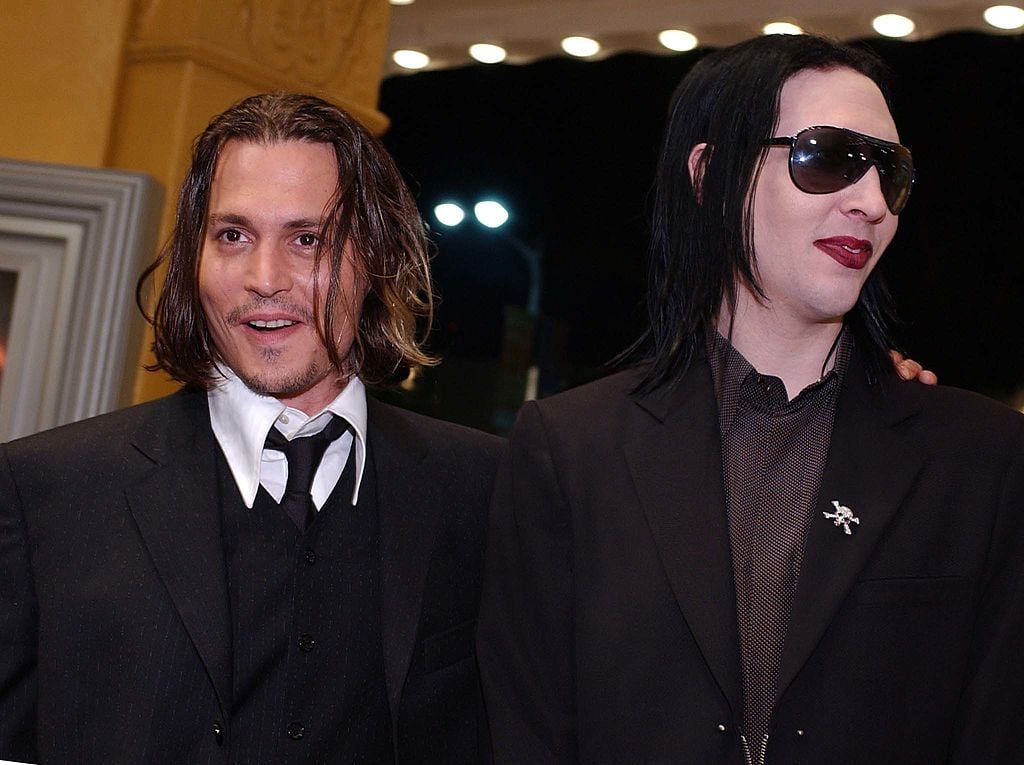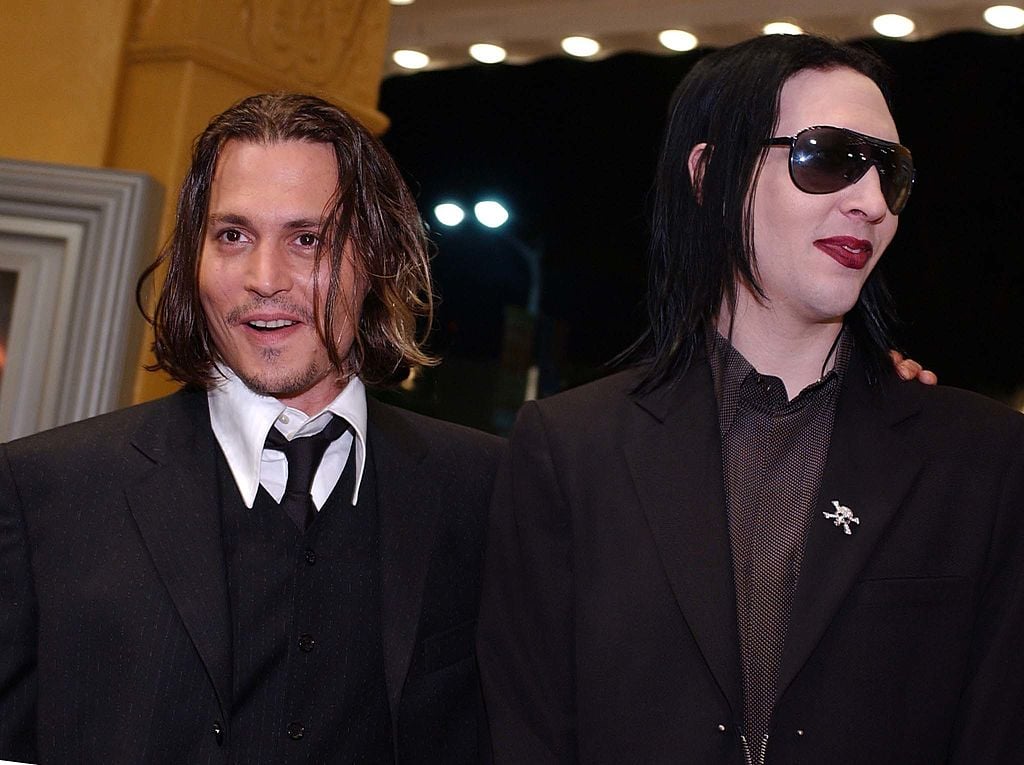 The controversy behind Marilyn Manson's 'Mechanical Animals'
First, some background. Manson was known for breaking taboos back in the 1990s. Androgyny wasn't as celebrated in popular culture in the 1990s as it was in the 1970s or the 2010s. Thus, Manson posing as a nude, androgynous alien with breasts for the cover of Mechanical Animals was pretty provocative at the time.
In fact, it limited the reach of Manson's album. Target refused to carry the album because of its cover. MTV News reported that Target's spokesperson, Denise Workcuff, said "We do not carry any albums with nudity on the cover at Target. This is a family store." In an age before iTunes, this was a big deal.
The Los Angeles Times reports Mechanical Animals was a commercial disappointment and it's easy to blame its performance on retailers refusing to stock it. Because of all the controversy the album cover caused, Manson's prosthetic breasts became pretty famous. However, at some point, androgyny became less of a feature of Manson's brand. Instead, he seemed pretty keen on working with  fellow celebrity: Depp.
The friendship between Johnny Depp and Marilyn Manson
The two performed a cover of Carly Simon's "You're So Vain" together. Depp even appeared in a pair of Manson's music videos: and "Say10" and "Kill4Me." Manson made it known that the connection between him and Depp wasn't simply professional. In fact, Manson and Depp are best friends.
Ultimately, Manson traded his prosthetic breasts for a wig Depp wore in his lesser-known movie Blow. According to Yahoo! News, Manson said "I did trade my breasts from Mechanical Animals for Johnny's wig from Blow, and I have that sitting here." Interestingly, Manson attended the premier of Blow way back in 2001.
The unusual reason why Marilyn Manson owns Johnny Depp's old house
Depp and Manson's friendship doesn't end there. Depp gave Manson a house. What a gift! Manson received this house as a present because of an offhand comments he made to Depp.
Manson was staying at Depp's house during the filming of the show Sons of Anarchy. Comparing Depp's house to the one he just purchased, Manson said Depp's house was nicer.
Manson recalled Depp saying "'Well I would just give you this house.' And I said, 'Well, you could of told me a week ago motherf*cker. One week ago you could've told me but thanks.' So now I have two houses, so that's really awesome." Lots of friends give each other gifts from time to time and the gifts Depp and Manson exchange are certainly memorable.
Also see: Did a Child Actor From 'Wonder Years' Grow Up to Be Marilyn Manson?