Why Julian Lennon Broke His Promise to Never Sing His Father John Lennon's Song 'Imagine'
John Lennon's son Julian Lennon recently broke his vow to never perform the song 'Imagine' publicly. Here's why the musician decided to record his father's hit track.
John Lennon's son Julian Lennon recently broke his vow to never sing "Imagine" publicly. Here's why the son of the iconic member of The Beatles changed his mind about performing the dreamy hit, and what kind of music he plans to release in 2022.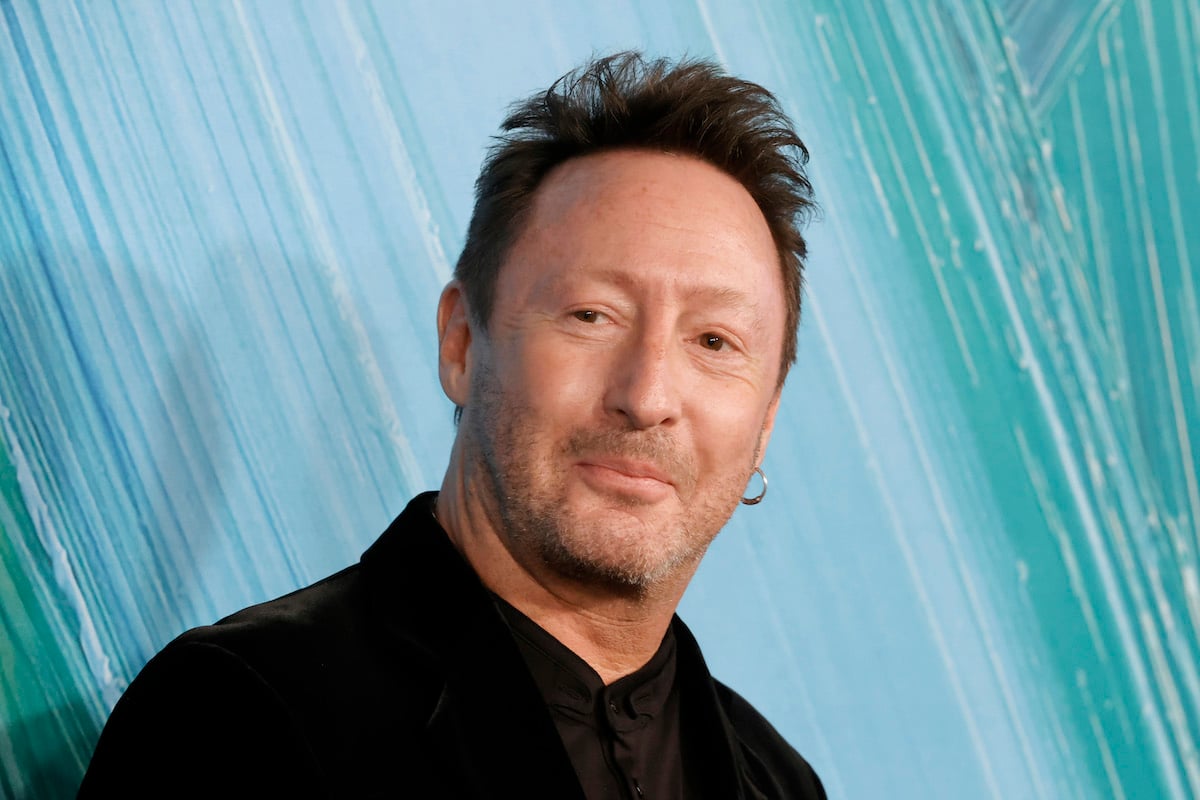 Julian Lennon performed his father John Lennon's song 'Imagine' publicly for the first time to advocate for Ukraine
On Apr. 8, Julian Lennon shared his performance of his father John Lennon's song "Imagine" on YouTube. It was a momentous occasion because Julian previously promised he would never sing the track publicly unless it was "the end of the world."
Lennon opened up about why he shared the video in an Apr. 13 interview with Haute Living. "Firstly, I had always said, to myself and anyone else, that I would never sing 'Imagine' unless it was the end of the world … And in my mind, right here, right now, is as close to the end as we can get, bar literally pressing 'The Button,'" he said. "The song is timeless in sentiment, and means so much to so many people worldwide, including me."
Lennon said he remembered his father creating the original song, and what he hoped to accomplish by posting his performance. "I was at Tittenhurst when Dad originally recorded the album itself, and I have fond memories of time spent with him there," he shared. "So I wanted the song to continue to bring people together, the way it has, since Dad first released it in the 70s."
Lennon dedicated his performance to Ukraine and encouraged viewers to donate. "Over the years, I've been asked to sing it on many occasions and always declined to do so. So again, If there was ever a right time, that time is now, when the people of Ukraine need the rest of the world to step up and unite to help them," he said.
"It's going to take all of us coming together to bring an end to this unimaginable, unjust war, as well as all the other suffering that continues, day to day …"
Julian Lennon's 'Imagine' video achieved where Gal Gadot's version failed
After seeing Julian Lennon's version of his father John Lennon's song "Imagine," fans might recall when actor Gal Gadot tried to perform the song for a good cause.
In March 2020, the Wonder Woman star shared a video of herself and several other stars, including Natalie Portman, Zoë Kravitz, Will Ferrell, Kristen Wiig, and Jamie Dornan, singing the famous song. Gadot hoped the clip would inspire fans amid global lockdowns due to the coronavirus (COVID-19) pandemic. The video received a great deal of backlash and was widely criticized as being in poor taste.
But fans loved Julian's performance of the iconic song. "This is wonderful," one fan wrote in the comments section of the YouTube video. "I can't blame you for not usually singing your father's songs and spending your entire life being compared to him, but I think you're the only singer who could sing this one now and make it so emotional. Respect for making the exception for Ukraine."
John Lennon's son is working on a new album titled 'Jude'
Since Julian Lennon shared his version of "Imagine" for a good cause, fans might be wondering when they can expect to hear more from the musician. 
Lennon signed a recording contract with BMG and plans to release a new album, titled Jude, in 2022. His most recent album, Everything Changes, came out nearly a decade ago in 2011.
"It's a coming-of-age reflection of my life throughout the years, really," Lennon shared of the upcoming record in his Haute Living interview. "Many of the songs on the album are me trying to get to a place of healing and forgiveness on all levels."
Lennon opened up about how a particular Beatles song became both a part of his identity and his new album title. "I grew up with 'Hey Jude,' as part of my story, since my uncle Paul [McCartney] wrote it, to comfort me as a child following my parents' divorce," he shared. "The song ultimately became so much bigger than both of us, because of its massive success, but as a result in the years that followed, I felt like I became Jude." 
Lennon added, "Now, I'm at the point where I've made peace with my past and I'm ready to share that journey. Jude felt like the right title at the right time, for such a personal and somewhat poignant album."