Why Justin Bieber Says He's in an 'Arranged Marriage' With Wife Hailey
Justin Bieber and Hailey Baldwin are one of the most scrutinized couples in Hollywood. The superstar singer and his model wife were married at a very young age, which caused many critics to claim that the union wouldn't last.
However, the two have defied the odds and are still together, seemingly very happy. Bieber has also talked openly about his marriage, revealing their unique struggles and challenges.
Recently, Bieber gave an interview to Demi Lovato, and he placed his marriage to Baldwin in a very interesting category.
When did Justin Bieber and Hailey Baldwin first meet?
In 2009, Bieber was an emerging pop star, best known for his shaggy haircut and his impressive dance moves. He was doing a fan event at the Today show, meeting and greeting with hundreds of Bieber supporters.
One of the fans on standby was Baldwin, who was brought to the event by her father, actor Stephen Baldwin. Although Hailey Baldwin and Bieber didn't exactly seem to hit it off at that initial, brief meeting, the stage was definitely set for what was to come.
By late 2014, Bieber and Baldwin were firm friends, and even attended church services together. Although dating rumors began to swirl, both young stars claimed that there was nothing romantic between them and that they were just friends.
However, by January 2016, Bieber posted a sultry photo of him and Baldwin kissing, ringing in the New Year in a romantic way. They confirmed that they were dating, but remained cagey about really defining their relationship.
When did Justin Bieber and Hailey Baldwin get married?
In the summer of 2016, Bieber and Baldwin had a falling out of sorts, although the specific reasoning was kept under wraps. Bieber went back to dating Selena Gomez, while Baldwin was spotted with other stars like Shawn Mendes.
Still, by the spring of 2018, Bieber and Baldwin had reconnected and went back to attending church services together and other social events. By July 2018, Bieber had proposed to his girlfriend.
Only two months after getting engaged, Bieber and Baldwin tied the knot in a small courthouse ceremony, reportedly only attended by a handful of close friends and family. One year after getting officially married at the courthouse, the young couple had a second ceremony, this time with all of their friends and family in attendance.
The second ceremony was much more glamorous, with Baldwin stepping out in an incredible designer dress and guests like Kylie Jenner at the party.
Why did Justin Bieber say that he has an arranged marriage?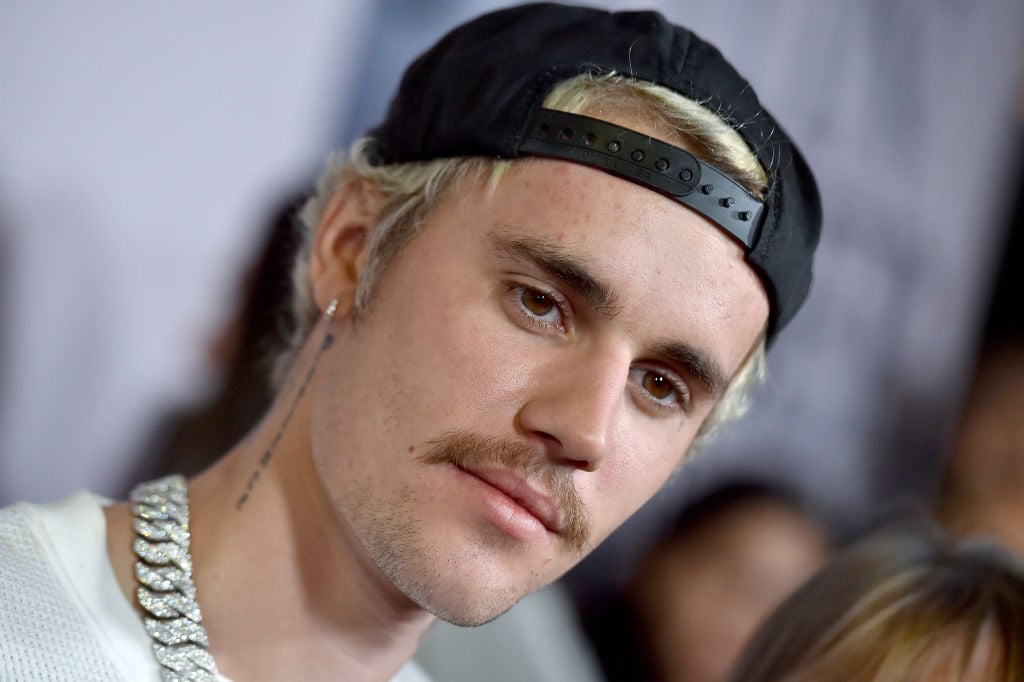 Now that Bieber and Baldwin have been married for two years, they have likely settled into the same patterns as many married couples all over the world. They share a lot of their life to social media, documenting their pets, their nights in, as well as their date nights to various red carpet events and concerts. They also aren't shy about talking about their relationship with members of the press.
Recently, Bieber visited Ellen DeGeneres's talk show and opened up about his marriage to Baldwin to guest host Demi Lovato. He talked about the first time that he met Baldwin in 2009, joking that their connection might have been planned out by Baldwin's parents.
"I think because she was raised Christian, I think it was an arranged marriage, I'm pretty sure." Bieber joked that "looking back" the whole encounter definitely could have been arranged by his parents in conjunction with the Baldwins. 
However their initial meeting went down, the fact of the matter is that Bieber and Baldwin are one of young Hollywood's happiest couples — and that isn't likely to change anytime soon.