Why Kanye West's High School Art is Worth $23,000
From a young age, Kanye West has always been an artist. Today, he may be one of the world's most famous rappers known for his controversial lyrics and, more recently, his Sunday Service choir, but music isn't the only art form West is able to express himself through. West's education is rooted in art — specifically painting and drawing. As such, West has an impressive collection of art from his grade school career.
West's high school artwork was recently appraised on Antiques Roadshow. Find out why the show's esteemed appraisers valued West's art at more than $20,000.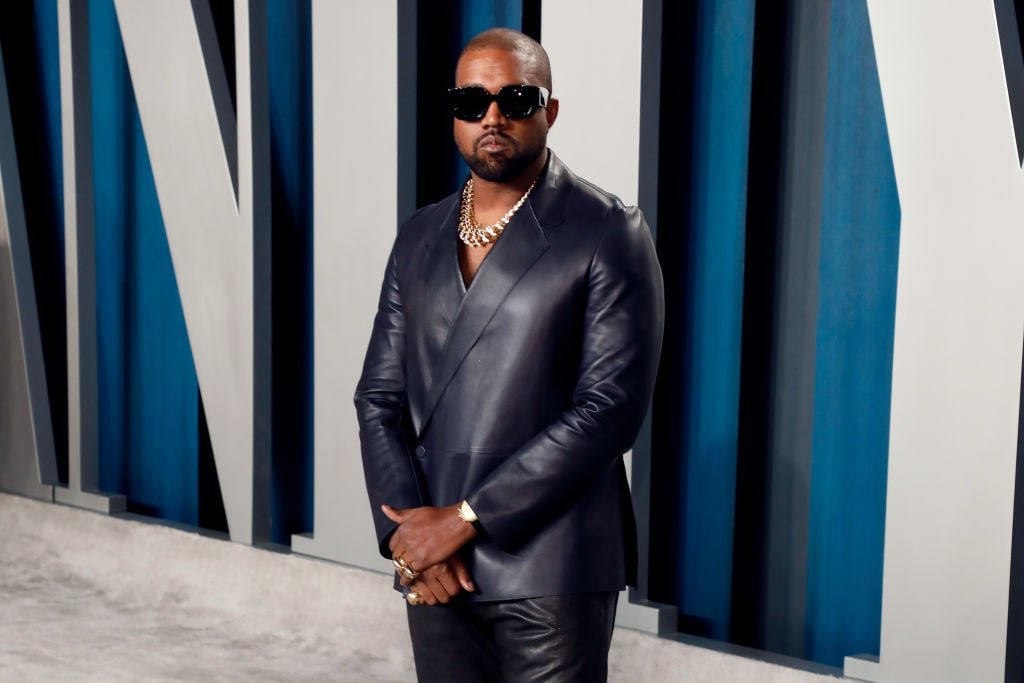 Art influences Kanye West's current endeavors 
West is known around the world for his music, but his origins in painting and drawing still influence the work he creates today. When he's not working on music, West is creating for his fashion line. West's background in painting and drawing is evident in the creative aspects of his Yeezy clothing line. Tapping into his artistic background, West is able to create fashion with interesting lines, shapes, and colors. 
Kanye West studied at a number of reputable art schools 
After West's mother, Donda West, passed away in 2007, the artwork was sold along with the estate. Those artworks were recently assessed on an episode of Antiques Roadshow. According to the biography submitted with the pieces, West began studying art at the age of 4 at Hyde Park Art Academy, and most of the pieces included in the portfolio were created when West was 17-years-old.
The current owner of West's artwork explained how West's mother was an English professor who traveled all around the world. Going with her allowed West to study art at universities across the globe, including the Art Institute of Chicago, Chicago State University, Nanjing University in the People's Republic of China, and the Polaris School. Today, West holds an honorary doctorate from the Art Institute of Chicago.
Why Kanye West's high school art is worth $23,000
Only a portion of West's high school art catalog was assessed on the show, but the overall value of the pieces was astounding not only because of West's social status, but because of his artistic ability. "I think what really attracted me to these pieces was the fact that a lot of people are probably not aware of how talented he is as an artist outside of his music career," Laura Woolley, an appraiser for Antiques Roadshow and art specialist said of the portfolio. 
Woolley explained how the value of West's art could rise and fall depending on his popularity at the time of the appraisal. For example, some people view him as a "controversial figure," but Woolley pointed out that his talent was undeniable. Given the market for artwork done by celebrities, Woolley estimated total value of $16,000 to $23,000 for the grouping of five paintings presented on Antiques Roadshow. 
"I think these pieces demonstrate an extraordinary facility as an artist, and I selected this grouping because it shows the different mediums he was working in," Woolley said of the five portraits and landscapes she evaluated, which included pieces done in graphite and scratchboard. What's more, she expects that the artwork will continue to appreciate over time. 
West's background in art education is what allows him to capture a global view of art and culture. He continues to be creative in other outlets. From his Yeezy fashion line to his musical endeavors, West can express himself creatively through any medium.