Why Kate Middleton Repeats Outfits
Fans of the royal family admire them for many reasons, including their access to fabulous wardrobes. Kate Middleton is definitely one of the most popular royal women and has been a firm fixture on the style pages ever since the early days of her relationship with Prince William, in the early 2000s. Surprisingly, the main reason so many people love her style doesn't have to do with the cost of her clothes, but rather the thrifty fashion habit that makes her accessible to women all over the world.
She wears outfits multiple times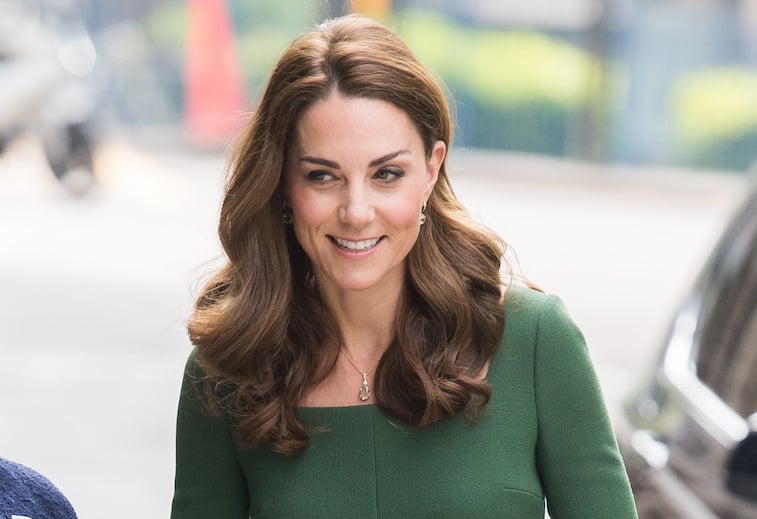 Kate Middleton married Prince William in 2011, and although she was popular before, the big royal wedding secured her place in the spotlight. Shortly after the wedding, royal watchers started noticing that instead of wearing a brand-new outfit every single day, Middleton would routinely recycle the same outfit.
This endeared her to fans because it showed that even though she has access to top designers, and could certainly choose to wear something new and exclusive every time she stepped out, her sensibilities are more down to earth.
This habit of Middleton's applies both to ultra-glamorous gowns and more laid-back designs. She's even been known to repurpose ball dresses, like a sleek, sparkly Jenny Packham dress that she first wore in 2011, then wore again five years later to a different charity event.
She also has a particular fondness for classic outerwear. In 2006, years before she married Prince William, she wore a stunning gold coat to a friend's wedding. It must have stayed in her wardrobe after her marriage because she stepped out in the coat again in July 2011, a few months after the royal wedding.
Her sense of style is timeless
While recycling the same series of outfits over a period of many years (some of Middleton's outfits have been on fashion rotation since 2012!) might not work for every celebrity, it certainly works for Kate Middleton. The Duchess of Cambridge has a keen sense of style and is drawn to clothing that is simple, chic, and timeless.
Middleton's dresses and suit combinations look just as classic now as they will fifty years from now. She is also loyal to her favorite designers, including Jenny Packham, Zara, and Alexander McQueen, although she has been known to step outside the box in designs from Christopher Kane and Jonathan Saunders.
Middleton changes up the accessories
In order to keep her looks fresh, even though she might have worn the outfit before, Middleton always makes sure to change up her hairstyle and jewelry combinations. Although her signature hairstyle is a fresh, breezy blowout, Middleton has also been known to favor a chic updo, stylish half-up-half-down looks, and of course, the royal standard of a fascinator woven into any hair look.
The public's reaction to Middleton's habit of recycling outfits has been overwhelmingly positive. Many critics of the royal family have praise for Middleton and view her habit of wearing one article of clothing multiple times over a period of many years as relatable and admirable. Furthermore, even though the duchess has easy access to the world's top designers, and could certainly wear new clothes every single day if she had the desire, by recycling her clothes, she's making a clear statement that there are more important things in her life than keeping up with the latest fashion.
Royal watchers can surely look forward to many more years of great fashion inspiration from Kate Middleton, especially as she buckles down on the challenging task of preparing to rule the country with her husband, Prince William.