Why Keanu Reeves Said He Was 'Very Lucky' to Get the Role of Neo in 'The Matrix'
Keanu Reeves shared the details behind landing the role of Neo in The Matrix.
Keanu Reeves was perfectly cast for the role of Neo in The Matrix movies but, according to the actor, he thinks he was just "lucky" to land the part. During a 2014 Reddit AMA session, Reeves was asked about how the role came his way.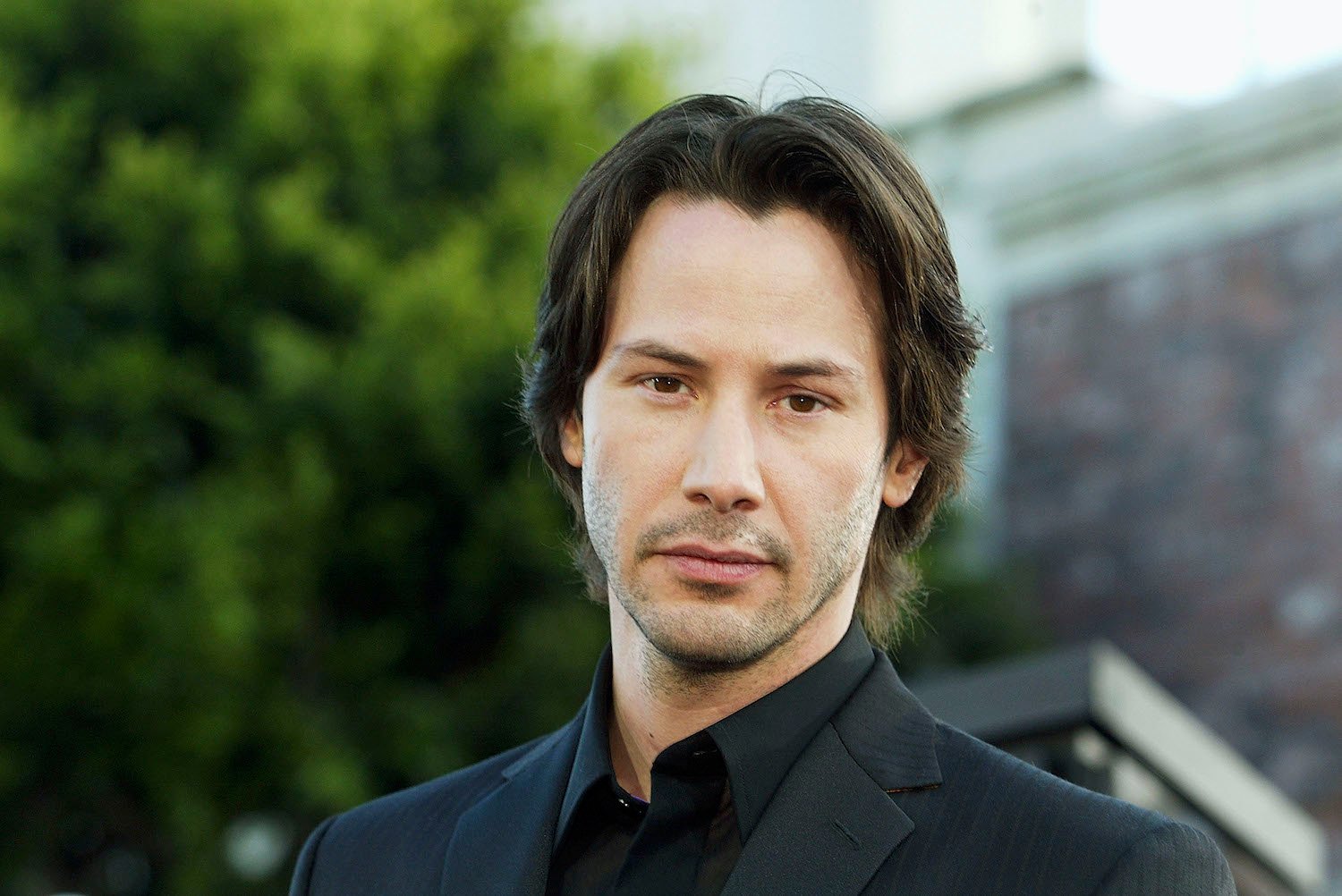 Keanu Reeves explained how he was 'lucky' to play Neo
Reeves' fans asked him plenty of questions during the Reddit AMA, from the many movies on his resume to his favorite sandwich. Naturally, there was interest in one of his most memorable roles: Neo in The Matrix films.
When one fan asked, "How did you come to the role of Neo?," Reeves answered, "I was very lucky. Heh."
Reeves went on to share more details about his meeting with the Wachowskis, who directed the films.
"Um, I got a call from my agent, saying that these directors, the Wachowskis, wanted to meet, and they sent me the script, and the script was absolutely amazing," he explained.
He continued, "and I went in to meet with them, and they showed me some artwork, of their vision, and an early version of 'bullet time,' and it was very exciting and inspiring, and we looked at each other, we ended up hanging out in a parking lot outside the offices just talking and riffing, and we basically just kinda shook hands — they told me they wanted me to train for 4 months prior to filming, and I got a big grin on my face and said: 'Yes.'"
"That's how it happened," the actor added.
Will Smith famously passed on 'The Matrix'
The role could have gone to a number of other big name actors. In 2019, The Matrix producer Lorenzo di Bonaventura told TheWrap that Will Smith, Sandra Bullock, Brad Pitt, and Leonardo DiCaprio were also offered the role of Neo.
Since Will Smith didn't get the Wachowskis' pitch, he decided to pass on the role. During an interview on HBO's The Shop Uninterrupted, Smith shared that the Wachowskis couldn't sell him on the movie because it was so confusing.
"We're gonna create these cameras, we invented these cameras and imagine you could like jump, like in a kung fu move and then you could stop … but then the camera could see all around and then you'd go… We're gonna invent that," Smith recalled the Wachowskis' telling him in the pitch meeting.
He decided to make Wild Wild West instead. Bullock, Pitt, and DiCaprio also passed on playing Neo, so it seems Reeves really was lucky.
Jada Pinkett Smith knew 'The Matrix' was something special
While discussing her role in The Matrix sequels, Jada Pinkett Smith told Vanity Fair her take on her husband's decision to pass on playing Neo. According to Pinkett Smith, her husband told her he "didn't get it."
"I was first introduced to it because they wanted Will Smith to play Neo," Pinkett Smith explained. "I remember Will getting the deck for that movie and I'm a comic book fan … freak, right? So I'm looking at this deck and I'm going, 'Oh my goodness, this is revolutionary. I'm like, Will, you gotta do this movie!'"
She recalled he told her at the time, "I don't freakin' get it.'" Her response? "You don't get it? They're gonna try to make an action comic book!"
While Pinkett Smith auditioned for the role of Trinity and didn't get the part, the Wachowskis created the character Niobe for her in the sequels.