Why Keanu Reeves Turned Down Starring Roles in These 2 Hit Films
Keanu Reeves started gaining traction in show business after starring in 80s films such as River's Edge and Bill & Ted's Excellent Adventure. Officially on the radar on some of Hollywood's hottest directors, the John Wick actor was soon fielding offers for meaty roles.
Known for placing quality over celebrity, Reeves rejected two different parts that could have further solidified his superstar status.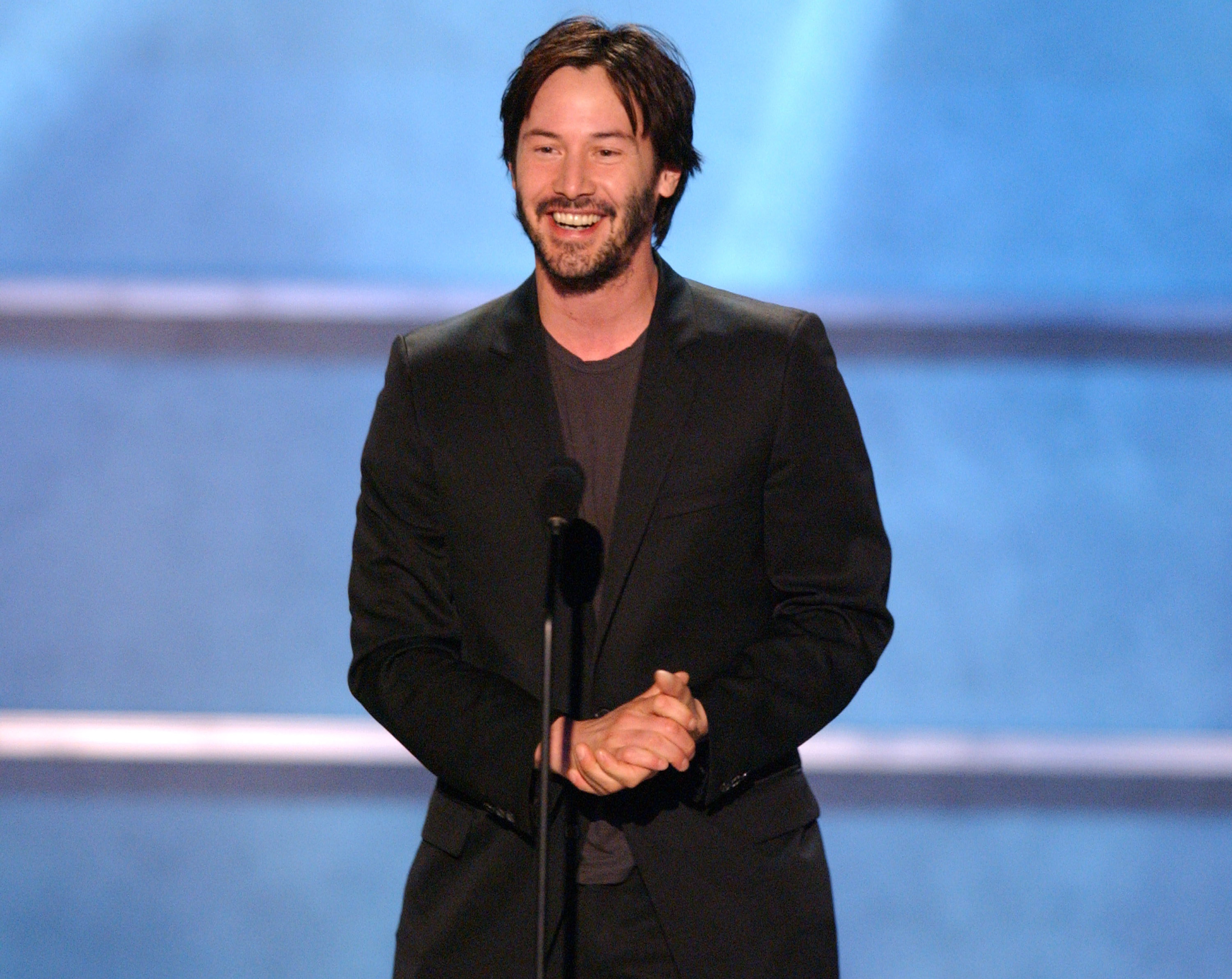 Keanu Reeves was offered Charlie Sheen's role in 'Platoon'
Oliver Stone's 1986 film Platoon earned numerous awards, including Oscars for Best Picture and Best Director. The movie was based on Stone's own experience in the Vietnam War, with actor Charlie Sheen cast in the lead as young soldier Chris Taylor. The Two and a Half Men star was just a teenager when he auditioned for the role.
"Charlie was a dumb-struck 17-year-old the first time he came in for the film, back when we were going to make it in '84," Stone told Entertainment Weekly in 2011. "And in those two years, he'd grown and seemed perfectly wide-eyed and had a vaguely privileged look."
Before choosing Sheen to play a younger version of himself on screen, Stone had considered several other actors including Johnny Depp, Kyle MacLachlan, and up-and-coming star Reeves. Yet the Toronto resident had a specific reason for saying no.
"Keanu turned it down because of the violence," Stone revealed. "He didn't want to do violence."
RELATED: 'Speed' Turns 25: What You Didn't Know About the Keanu Reeves/Sandra Bullock Blockbuster
Val Kilmer got the role in 'Heat' when Keanu Reeves said no
Most actors would give anything to share the screen with Hollywood icons Robert DeNiro and Al Pacino. Yet when Reeves was offered the role of Chris Shiherlis, one of DeNiro's criminal crew members, he decided to pass. Instead, the The Matrix star opted to perform Hamlet at the Manitoba Theatre Centre in Winnipeg and studied his lines in between takes of filming Speed.
"While I was making [Speed], I learned Hamlet," he told Rolling Stone in 2000. "I had room."
The actor already had a taste for Shakespeare after appearing in Kenneth Branagh's Much Ado About Nothing in 1993 and had a yearning to do more in the genre. Reeves noted the sharp contrast of characters he was taking on as he practiced Hamlet while playing Speed's hero cop.
"I finished playing Jack, went into the trailer, and, you know – 'How all occasions do inform against me,/ And spur my dull revenge'," he said in 2015, according to the Telegraph. "There was definitely a yin and yang thing going on."
Keanu Reeves was not on board for 'Speed 2'
Another film Reeves rejected turned out to be the right call. After the success of Speed in 1994, director Jan de Bont went to work on a sequel. Co-star Sandra Bullock signed on, and the two tried to recruit Reeves to reprise his role as Jack Traven in Speed 2: Cruise Control that was set on a different mode of transportation.
"When I was offered Speed 2, Jan came to Chicago and so did Sandra, and they said, 'You've got to do this'," Reeves recalled to the Telegraph. "And I said, 'I read the script and I can't. It's called Speed, and it's on a cruise ship'."
Fox Filmed Entertainment wanted Reeves so badly for the sequel that the former head of the studio, William Mechanic, offered him a $12 million paycheck to reconsider. Reeves stood his ground, seeing the movie as too risky for his career.
RELATED: Keanu Reeves' Accident in the 80s Was So Serious He Thought He Was 'Going To Die'
"I told him, 'If I do this film, I will not come back up,'" the Parenthood star remarked. "'You guys will send me to the bottom of the ocean and I will not make it back up again.' I really felt like I was fighting for my life."
Passing on roles in Heat and the Speed sequel put the actor in a bad light with Fox, where he was basically blacklisted from the studio for years. Apparently, Fox film execs finally got over their grudge and enlisted Reeves for the 2008 sci-fi thriller The Day the Earth Stood Still.
Turns out Reeves was spot on regarding Speed 2. The film sank at the box office, earning only $164.5 million worldwide.