Why Kelly Clarkson Thought She Was Asexual
Music superstar Kelly Clarkson has been working hard in recent months, producing episodes of her successful talk show and parenting her two young children. To fans, she is the picture of a wholesome celebrity.
Still, Clarkson shocked not only her fanbase, but the whole world, when news broke in early June that Clarkson and her longtime husband, Brandon Blackstock, were divorcing. Clarkson and Blackstock have been one of the most popular couples in music for many years, and fans are still scrambling to uncover the reasons behind their shocking split — and as it turns out, Clarkson herself might have revealed a clue in a 2017 interview. 
How did Kelly Clarkson become famous?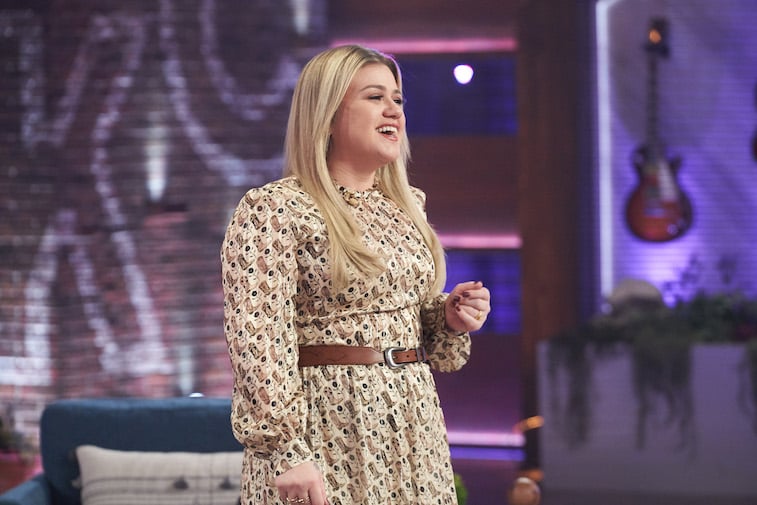 Kelly Clarkson was born in Fort Worth, Texas, in 1982. She began singing as a small child, impressing many of her relatives and friends with the sheer power and range of her singing voice.
Clarkson studied music all throughout high school and hoped to land a recording contract, but had a difficult time getting the word out about her talents. In 2002, however, Clarkson was pushed to audition for the very first season of the singing competition show American Idol. 
The rest, as they say, is history. Clarkson made a huge splash on the brand-new show and ended up winning the very first season. Clarkson is probably the most successful performer ever to spring from the reality show, and even two decades after her historic win, she continues to win new fans and impress music critics. 
When did Kelly Clarkson and Brandon Blackstock get married?
Kelly Clarkson was always able to keep her personal life out of the media spotlight in the early days of her fame. She was never tied to anyone famous, and her romantic relationships never really became the subject of tabloid headlines — that is, until she started dating music producer Brandon Blackstock in 2012. Blackstock is music royalty and is the stepson of country music superstar Reba McEntire. 
Clarkson and Blackstock seemed smitten with each other from the start, and less than a year after they started dating, they announced their engagement. They eloped in October 2013, tying the knot at a picturesque farm in Tennessee.
Upon their marriage, Clarkson became a stepmother to Blackstock's two children from a previous relationship. The couple went on to welcome two children of their own, a daughter named River Rose in 2014 and a son named Remington, born in 2016. 
Did Kelly Clarkson admit that she is asexual?
There have been no rumors of trouble in paradise between Clarkson and Blackstock, and right up until the divorce announcement, fans assumed that the two were very happy together.
Still, Clarkson previously opened up in a 2017 interview according to Refinery29, revealing that they might have wanted different things.
"This isn't a downer to anybody I dated before him, but I'm just going to be real: I never felt like, honestly, sexually attracted to anybody before him," Clarkson revealed. "I honestly thought I was asexual — I'd never been turned on like that in my whole life. I was like, 'Oh that's that feeling … okay!"
What does it mean to be asexual?
Just because Kelly Clarkson stated that she thought she was asexual doesn't necessarily mean that the two didn't have a great intimate relationship. Still, fans are wondering if Clarkson might just be going down a new path of self-discovery.
According to the GLAAD's website, being asexual simply refers to those people who "does not experience sexual attraction to anyone, and/or does not experience desire for sexual contact. Asexuality is not celibacy, which is the conscious decision to abstain from sexual contact with other individuals."
While Clarkson has not opened up about her potential asexuality since her 2017 interview, it is possible that she will share more with her fans in the days to come. After all, her openness and honesty are just some of the reasons why her fans love her.