Why Kendall Jenner Will Never Escape Her Controversial Pepsi Scandal
Jenner has, unfortunately, landed in hot water on numerous occasions over the years — and recently, some fans discussed her most public controversy.
Kendall Jenner is one of the world's highest-paid models, and a member of the Kardashian-Jenner clan. Jenner has become known as a popular model and has worked hard to stand on her own terms and to not be compared to her many siblings.
Jenner has, unfortunately, landed in hot water on numerous occasions over the years — and recently, some fans on Reddit discussed her most public controversy, and why the model will likely never be able to escape it entirely.
Kendall Jenner's controversial past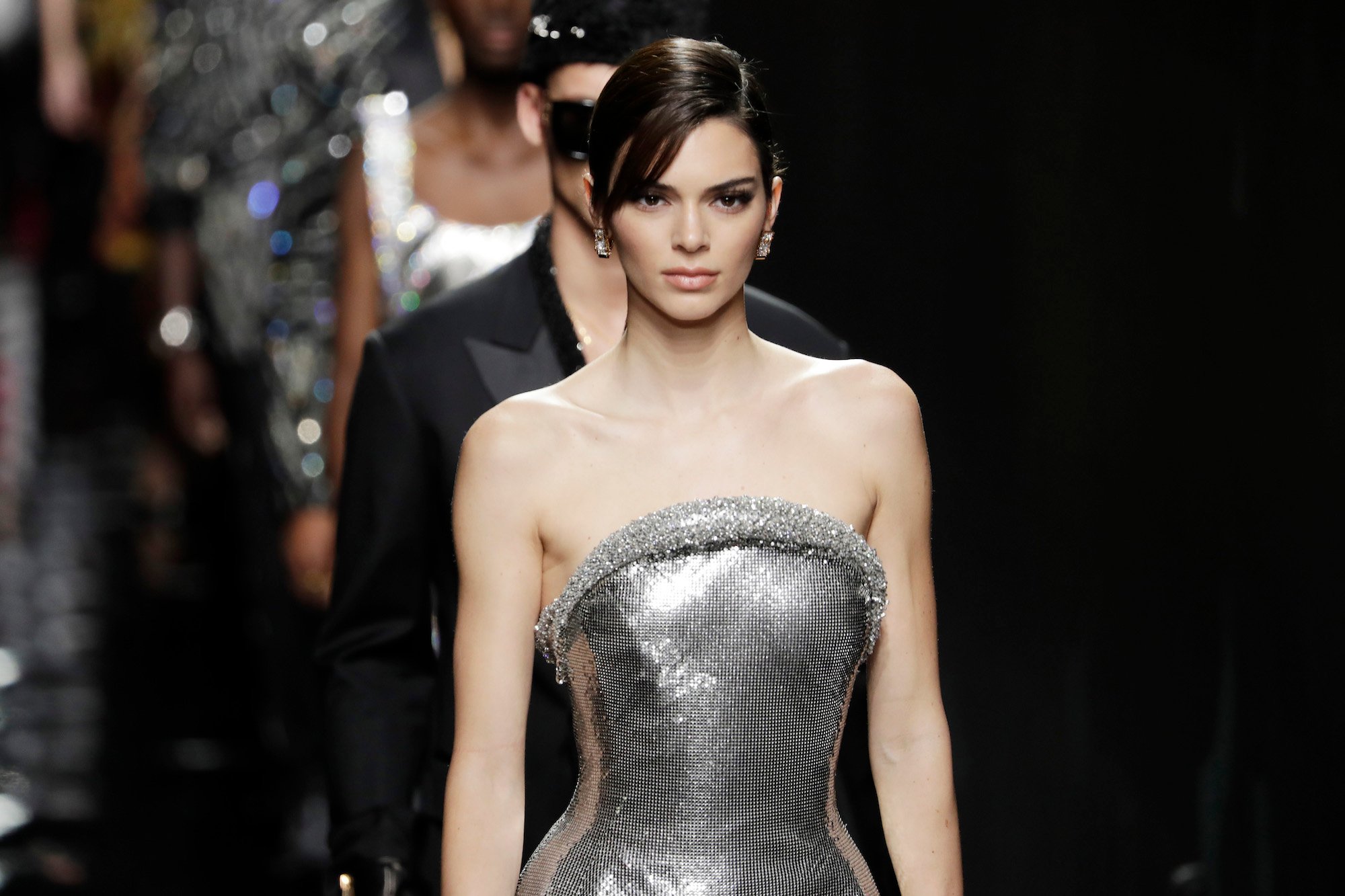 Kendall Jenner began modeling when she was just a young teenager, and in short order, started working with many top fashion houses and brands. Although her family's name helped her to get traction in the business, Jenner quickly proved that she had the talent to make her own way in the world.
Still, Jenner has not been able to completely escape controversy, and over the past few years, she has gotten into trouble on several occasions.
She has been accused of cultural appropriation more than once, including one memorable occasion when she wore an Afro hairstyle for a Vogue photoshoot. Jenner is not the only member of her family who has been accused of such a thing but considering Jenner's status in the fashion community, it seemed to hit a little harder.
Jenner was also notoriously attached to the Fyre Festival, and promoted the 2017 event on her social media accounts. Of course, after the festival crashed and burned in epic fashion, Jenner received some criticism for her part in the ordeal. 
Kendall Jenner's Pepsi scandal
Without a doubt, Kendall Jenner's biggest controversy has been her much-maligned Pepsi commercial. In early 2017, per NBC, Pepsi released a commercial that featured Jenner appearing to join a protest and diffuse a tense situation between police officers and protesters by gleefully handing out cans of Pepsi. The commercial was seen as incredibly insensitive and out of touch, and in response to the outcry, Pepsi pulled the commercial.
Jenner also received the lion's share of the blame for the ad, and although she spoke out later, admitting that she probably should have been more aware of the context, many still blamed her. Even though it has been three years, the scandal has not been forgotten, and in the wake of the current Black Lives Matter protests, many critics are once again discussing Jenner's Pepsi incident. 
What do fans think about Kendall Jenner's Pepsi scandal these days?
Recently, some fans on Reddit discussed Jenner and the infamous Pepsi commercial. The original poster claimed that out of all the scandals ever to affect the Kardashian-Jenner family, it was Kendall Jenner's Pepsi commercial that is likely the worst.
As the poster stated: "Every single time there's protests and riots I see her being dragged again and as far as I can think of none of the other sisters' scandals keep being brought up again and again."
Others chimed in, agreeing that Jenner will "never recover" from the commercial's backlash and that, if anything, the commercial showed how Jenner and her family are "uniquely ignorant and privileged."
Still, others defended Jenner, stating that she can't be the only one to blame for the epic failure of the commercial. After all, there was an entire team that helped to design the commercial. Most posters did agree, however, that Jenner should have had the self-awareness to know that the commercial was insensitive and that her media training should have better prepared her to be selective about the material she chooses to promote.