Why Kevin Hart Thinks Remaking 'Planes, Trains and Automobiles' With Will Smith Is a Great Idea
It is no secret that sequels and remakes are big in Hollywood. It looks like the next classic movie set to get a remake is John Hughes' Planes, Trains and Automobiles. Kevin Hart and Will Smith are set to star in the remake, and Hart thinks that the actors teaming up is a great idea.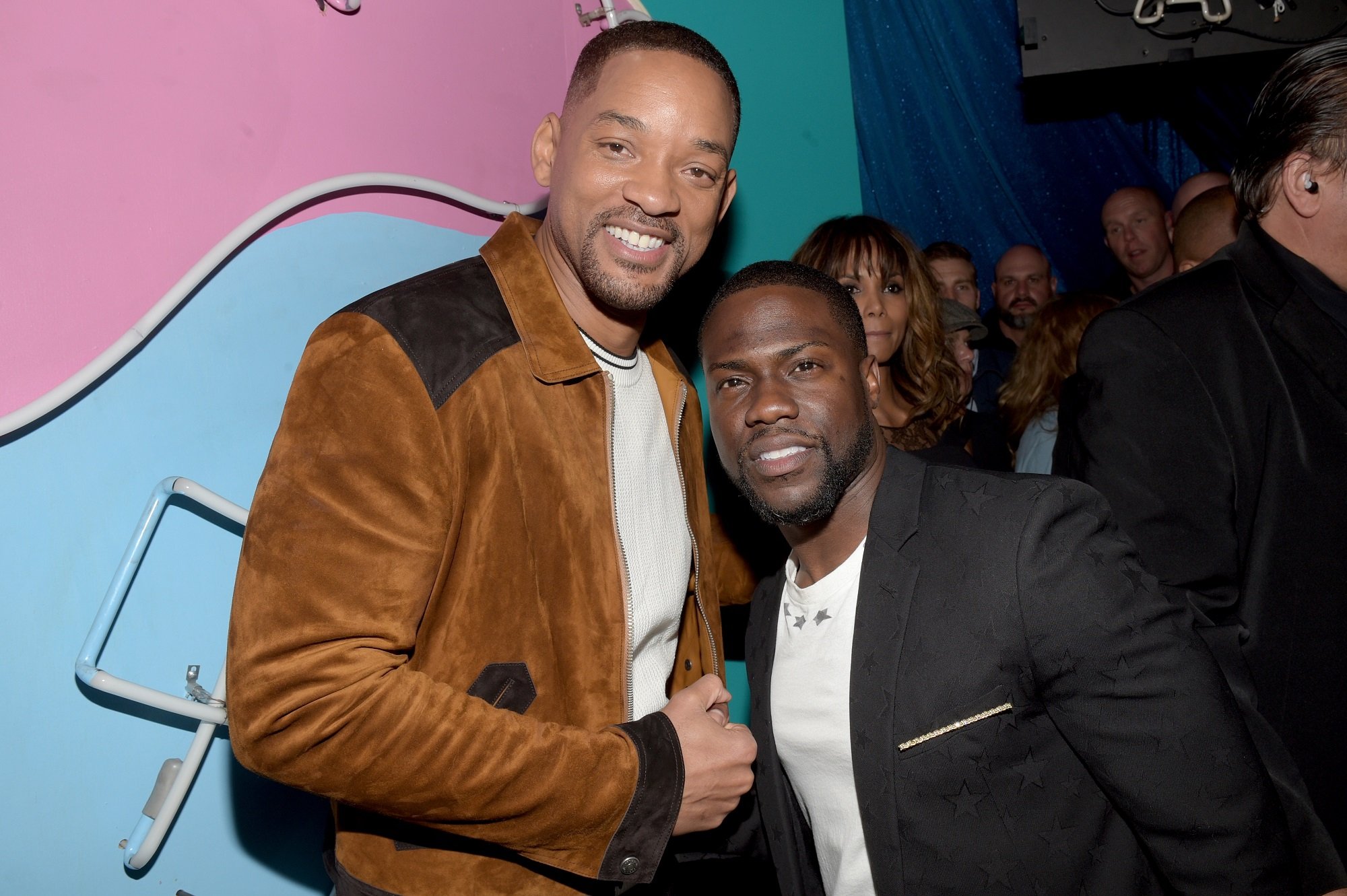 What we know about the 'Planes, Trains and Automobiles' remake
The original Planes, Trains and Automobiles was released in 1987, and it starred Steve Martin and John Candy as two people who needed to rely on each other to make it home for Thanksgiving on time.
In August, Deadline was the first publication to break the news about the remake.
"Paramount Pictures has set a remake of the classic John Hughes 1987 road trip comedy Planes, Trains and Automobiles as a star vehicle for Will Smith and Kevin Hart. Hart's Hartbeat Productions and Smith's Westbrook Studios will produce. In her feature debut, Aeysha Carr will write the script. Her TV credits include Brooklyn 99 and the upcoming Hulu series Woke," Deadline exclusively reported.
Why Kevin Hart thinks working with Will Smith is a great idea
While speaking with Entertainment Tonight, Hart revealed that he has wanted to make a movie with Smith for a long time.
"Me and Will have been talking about doing a movie for the longest time and we just [couldn't] put our finger on what that movie was," he told ET. "So, for us to get to a point where we agree that said material was our project — because our personalities not only fit, but we could really pop in this situation — it was just a no-brainer."
He continued, "Remaking this movie is something we are excited about… We can't wait to do it. The studio's happy and it's about rolling my sleeves up and getting the script to where it's supposed to be."
Because of their comedic skills and chemistry, Hart is confident that the two will be able to stick the landing and make a successful remake of Planes, Trains and Automobiles.
How Will Smith chooses movie roles
While Hart and Smith have similar comedic styles, Smith has also appeared in drama films as well. His expansive career has made him one of the most sought-after actors in Hollywood. Because of this, Smith does not have to sign on to every move role he is offered.
Over the years, Smith has turned down roles in multiple films, notably Django Unchained, Independence Day: Resurgence, and Superman Returns.
"It was about the creative direction of the story. To me, it's as perfect a story as you could ever want: a guy that learns how to kill to retrieve his wife that has been taken as a slave. That idea is perfect. And it was just that Quentin and I couldn't see [eye to eye]," Smith said of Django Unchained during a Hollywood Reporter actor's roundtable.
With Smith and Hart being so established in their careers, it seems that Planes, Trains and Automobiles is the perfect way for the two to finally work together. If both approve of the project, audiences most likely will too.