Why Kim Kardashian West Decided to Go Vegan
Kim Kardashian West made the decision to eat vegan at home but what spurred the change in her diet? The KKW Beauty founder switched up her eating habits as a way to combat an autoimmune disease.
Kim Kardashian West eats a mostly plant-based diet. But why did the Keeping Up with the Kardashians star decide to switch up her diet in the first place? Ahead, learn more about the 39-year-old's latest eating habits.
Kim Kardashian West announced her plans to eat vegan at home in 2019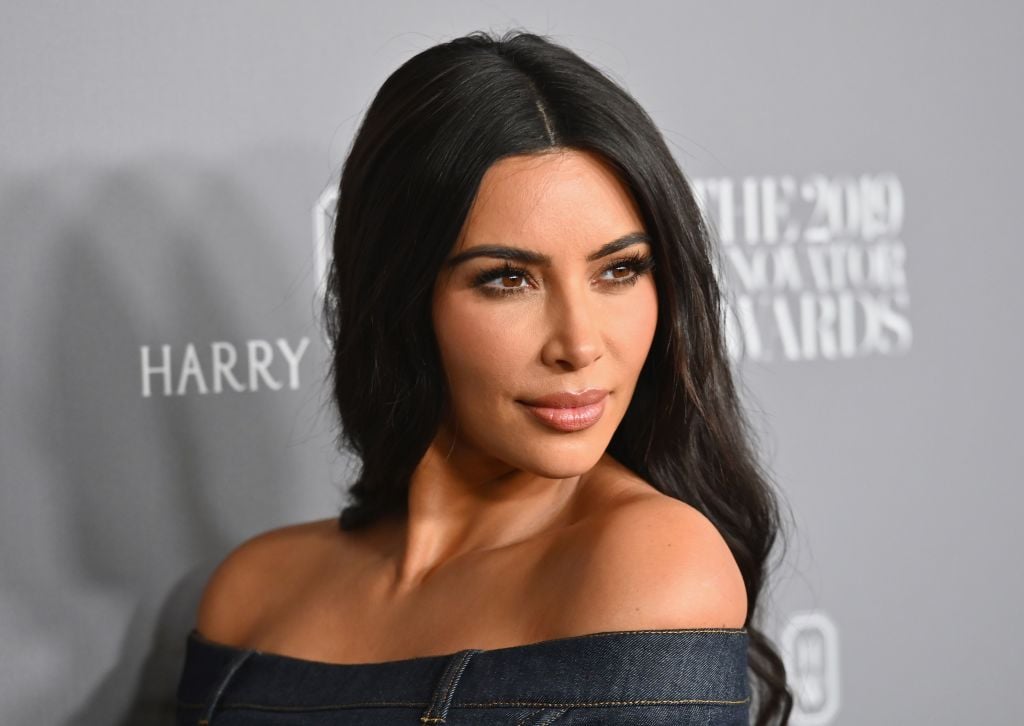 The mother of four shared with fans in a video she posted to her Instagram Stories in April 2019 that she made the decision to ditch meat in favor of more greens. That is only when she sat down for meals in her self-described "minimal monastery" of a home in California. 
"I am eating all plant-based when I am home," Kardashian West said as she showed off her latest meal of what looked to be sweet potatoes and avocado.
For years, the Skims founder and her sisters had already been known for eating giant salads on KUWTK from one of their favorite lunch spots. Maybe switching to a plant-based diet seemed like the natural next step for Kardashian West?
She went plant-based to combat psoriasis
Later on in 2019, Kardashian West opened up more about her decision to stick to a mostly plant-based diet. It all came down to her experience with psoriasis, an autoimmune disease that commonly results in red patches on the skin. Describing her experience with psoriasis on Poosh, her sister Kourtney Kardashian's lifestyle website, she discussed how she overhauled her diet in an attempt to minimize flare-ups. 
"I changed my diet to plant-based (which I still follow)," Kardashian West said. 
So, in addition to trying all sorts of remedies including drinking celery juice and "an herbal tea that tasted like tar," she went vegan. 
She also shared she woke up one morning with psoriatic arthritis that kept her from being able to undress herself to use the bathroom. Now, Kardashian West focuses on minimizing stress eating healthy.  For her that means eating "as plant based as possible" and sipping on "sea moss smoothies." 
Kim Kardashian West doesn't always follow a vegan diet
As the mother of four said when she first started her plant-based diet, she doesn't always stick to it. There are certain times she likes to have non-vegan foods.
For instance, when she visits New York City she might have one of her favorite non-vegan ice creams. Other times she might indulge in a vanilla shake from In-N-Out Burger or have some Greek yogurt. 
Her favorite vegan dishes
Kardashian West seems to be loving her new diet judging by what she's shared on Instagram. She revealed her favorite vegan meal in March 2020 on her Instagram Stories. Zucchini chips and a Beyond burger is her "fave vegan meal." Another one of her favorites is vegan tacos, specifically a recipe her personal chef, Marina, came up with. Kardashian persuaded Scott Disick to try the tacos and even he enjoyed them. They are supposedly so popular in the Kardashian West household, they eat them at least once a week. 
Kardashian West may switch from a plant-based diet to something new in the future but for now she seems to be loving going vegan.