Why Kim Kardashian West Was 'Apprehensive' To Talk About Her Relationship With Kanye West at First
Though Kardashian and West became official during their trip to Paris, they didn't openly talk about their relationship right away.
When Kim Kardashian and Kanye West first started dating in 2012, they were weren't afraid to showcase their affection for one another while parading around in public.
Though holding hands and exchanging kisses in public was a regular occurrence for the pair, not every part of their highly publicized relationship was for the cameras. In fact, Kardashian West revealed in 2012 that she was "apprehensive" to discuss her and West's relationship at first, citing her very public lifestyle as the reason why she kept this part of her life on the down-low.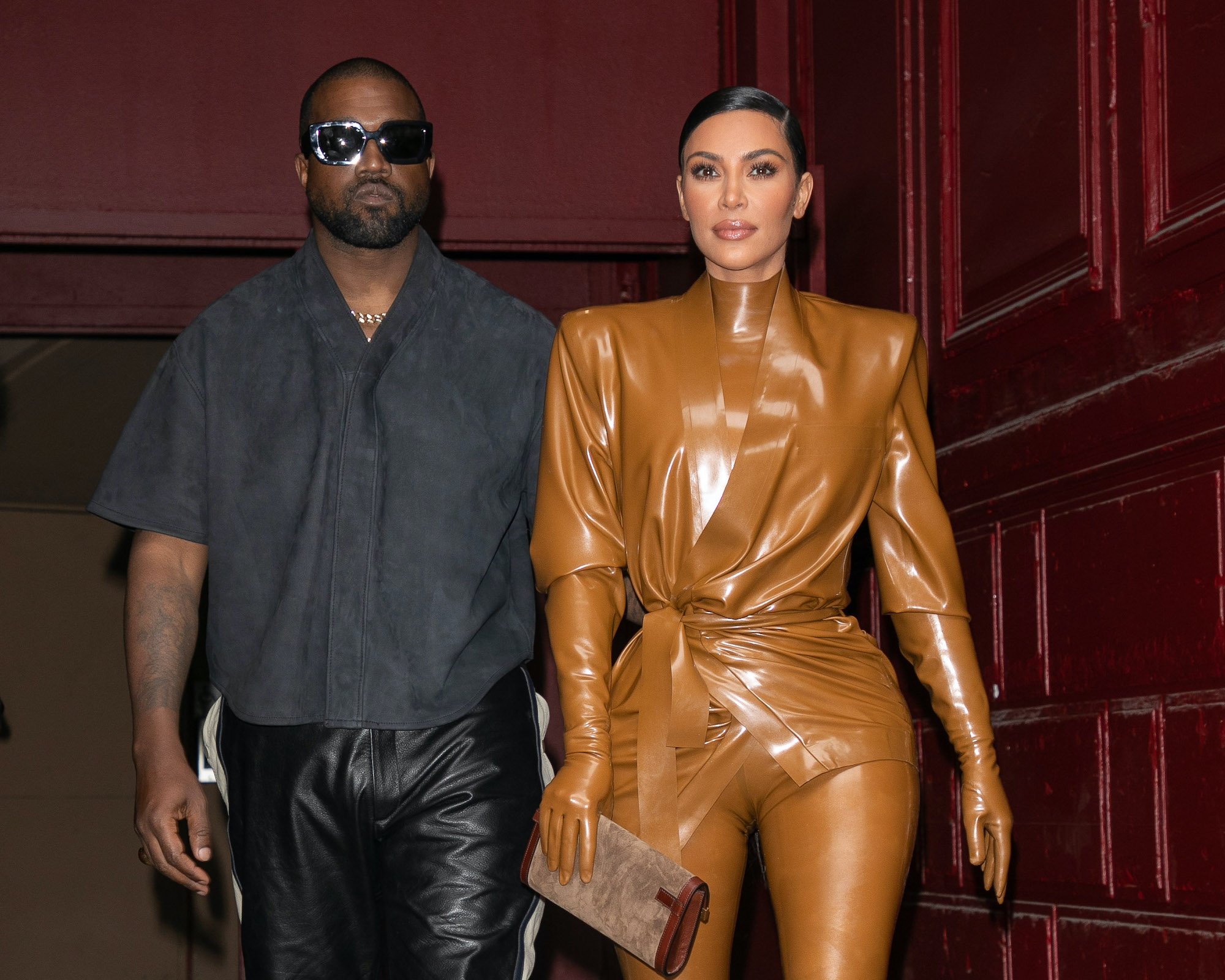 KimYe met through mutual friends
Kardashian and West have known each other since the early 2000s. However, a love connection between the pair didn't form until a few years later.
"I met him I think in 2002 or 2003. He was recording a song with Brandy, and I was her friend. I vividly remember hanging out with him and then they did a video together, so I'd see him a few times," Kardashian West revealed during the Keeping Up With the Kardashians 10th-anniversary anniversary special (via Elite Daily).
She continued, "He was asking his friends: 'Who is this Kim Kardajan?' He didn't know what my name was."
Kim Kardashian and Kanye West maintained a close friendship before things turned romantic
Shortly after their first meeting, Kardashian and West formed a close friendship, which they maintained until the reality star realized her feelings for the rapper ran deeper.
"Right before I got married to Kris Humphries, [Kanye and I] were talking, and I just went a different direction. I think I had to go through that to figure out what I wanted," she said during the KUWTK special.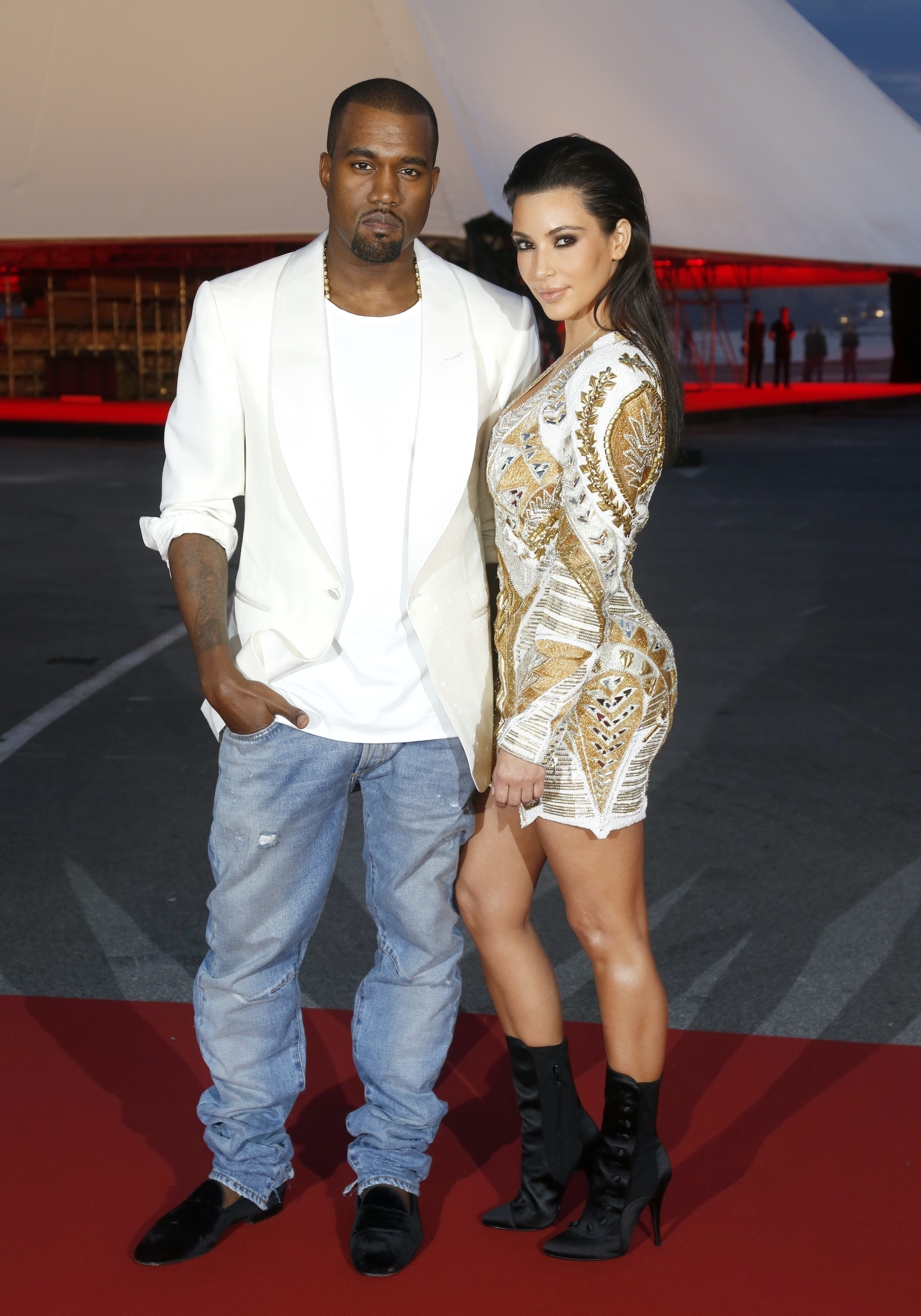 The KKW Beauty mogul went on to share that after flying out to Paris to see West's fashion show in 2012, she finally figured out that she wanted to be more than just friends with him.
"After my breakup, I was feeling really low and down and he said, 'Just come to Paris and see my fashion show.' He jokes that he put on this whole fashion show just to get a date with me," she continued. "So I went there and I stayed with him, and that's where we started dating. I swear from the moment I landed, I fell madly in love with him and I thought, 'Oh my God, why didn't I do this sooner?' Like, this is what real life is like — love and fun and real support."
Kim Kardashian West was hesitant to talk about her relationship with Kanye West publicly
Though Kardashian and West became official during their trip to Paris, they didn't openly talk about their relationship right away.
During a 2012 interview with Oprah Winfrey, Kardashian revealed that she was "apprehensive" to discuss her and the rapper's romance simply because she didn't want people to think it was merely a publicity stunt.
"I'm like apprehensive to even talk about it because I've been so open in my other relationships before," she said. "It's your heart you're playing with. I couldn't sacrifice my heart for a publicity stunt."
And KimYe has since proven that their love is definitely the real deal.
The following year, they welcomed their first child, North, and got engaged. They then got married in a sweet Italian ceremony in 2014 and have since welcomed three other children: Saint, Chicago, and Psalm.
Though they've made many personal changes to their lives over the years, the Wests have continued to put up a united front and stand by each other through the good and the bad times.
But lately, fans have speculated that KimYe has grown apart romantically and is on the brink of divorce.
While it was rumored that Kardashian West considered divorcing her husband after his headline-making presidential rally in July 2019, insiders now claim that she is standing by him no matter what.