Why Led Zeppelin Thought 'Physical Graffiti' Needed to Be a Double Album
When it came to single releases and TV appearances, Led Zeppelin didn't go by the music industry playbook. In its 12 years together, the band never released a UK single and almost never appeared on TV in England or America.
However, that's not to say the band didn't follow guidelines for the ideal album length. From the potent debut record (Led Zeppelin, 1969) through its fifth LP Houses of the Holy (1973), the Zep kept its album times between 40-45 minutes.
Even when Jimmy Page and his bandmates put neither their names nor an album title on Led Zeppelin IV, they still got their eight compositions in at 42:34. But that would change once Led Zeppelin started its own record label, Swan Song.
For the first Zep release on its new label, the band didn't hold back. The 15-track, 83-minute Physical Graffiti hit record stores in February 1975. And Led Zeppelin was definitely making a statement with its double album.
Led Zeppelin kept cutting material off previous albums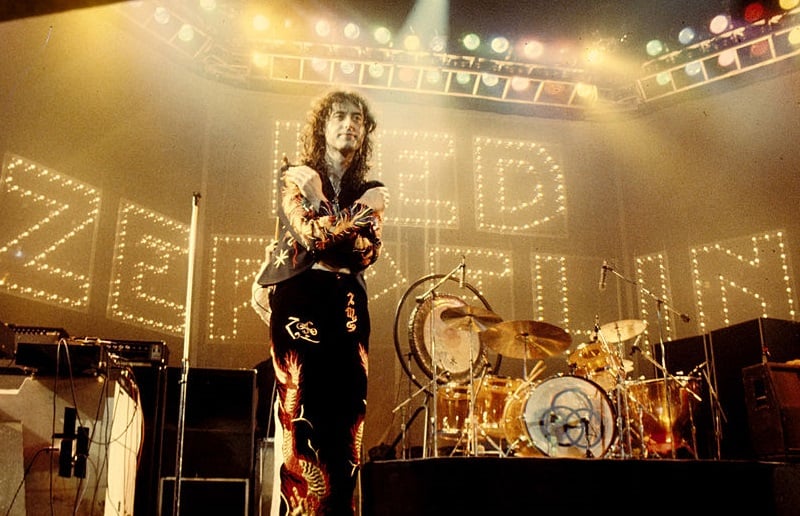 While Zeppelin had kept its records under 45 minutes, it wasn't for lack of material. During sessions for IV, the band had recorded another track with "sixth Rolling Stone" Ian Stewart on piano besides "Rock and Roll." Likewise, "Houses of the Holy" didn't make it onto the album of the same name.
But that didn't make sense for Physical Graffiti. After all, the band closed the first side with the rollicking, 11-minute " In My Time of Dying." Meanwhile, "Kashmir" checked in at 8:37 and "In the Light" at 8:44. Between the three tracks, Zep had two thirds of a conventional album.
Theoretically, Zep could have made some cuts to "In My Time of Dying" and kept songs from previous sessions off again. But Page didn't see the point. "When you're playing like that, who wants to stop?" Page told Brad Tolinski about "In My Time of Dying."
Since he wanted to bring fans inside — offering a peak into Zep as "a working band" — Page believed the time had come for an overpowering release. In short, it was the perfect album for a band like Led Zeppelin.
Jimmy Page knew 'Physical Graffiti' would be better than other bands' double albums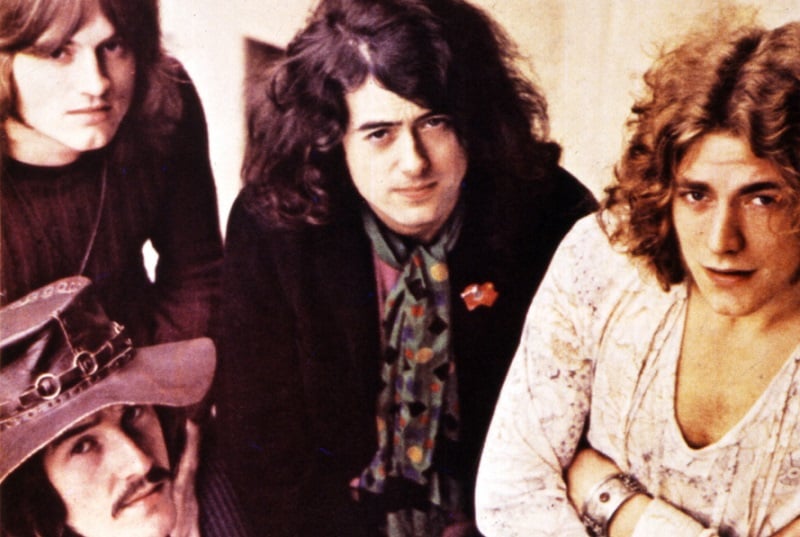 Double albums weren't unheard of by 1975. The Beatles had taken that route with The White Album (1968), just as Jimi Hendrix had done earlier that same year with Electric Ladyland. And the Rolling Stones did the same with Exile on Main Street (1972).
But Page knew Zeppelin's magic could match or surpass any of those releases. "Throughout the album you could hear the four elements making up the fifth element," he told Tolinski in Light and Shade. And a double album was the only appropriate format for Zep in those peak years.
"There may have been double or even triple albums out by other bands at the time, but I really didn't care," Page said in Light and Shade. "Because ours was going to be better than any of them."
While that might seem like a bold statement, Zep had the music to back it up. Most bands could never match "In My Time of Dying" or "Kashmir"; Zep had both tracks on the first record, along with "The Rover" and "Trampled Under Foot."
With "Ten Years Gone," "In the Light," and "The Wanton Song" still to come on the second disc, Page and his bandmates didn't disappoint. As for its reception, Physical Graffiti became the first album to go platinum before it even arrived in record stores.